Given that I was perfectly on time last month with getting this post to you, obviously that meant this month I would leave it until a good way into December. But that's okay, because you know what? I'm still very excited about all the books we're getting in December and I want to make sure YOU also have all of these on your wishlist!
As usual, this is a list of December 2018 book releases and I am excited about. It is not a definitive list, apologies. This is definitely the shortest of these posts I've done. There are not a million billion books coming out this month that grabbed me, but nonetheless,  buckle up and get ready!
---
FANTASY
Two Thousand Years | M. Dalto
RELEASE DATE: 11th December
This is an epic fantasy story that follows the story of a girl who is taken to a realm of mystery and magic where she unexpectedly falls in love with the Crown Prince of the Empire. This sets in motion an ancient prophecy that sparked a disastrous war and now our MC holds the fate of her two worlds in her hands. I'm so interested it's not even funny.
Everless | Sara Holland
RELEASE DATE: 4th December
First of all, THAT COVER. I could definitely lie and say that's not why I picked this one . . . but it is. Okay so in this one time is currency and rich people live foreeeveer because they tax the poor people so much. And our MC is not happy about this, in fact, she frequently stomps her food in disgust. Anyway, stuff happens and the MC has to go back to 'Everless' and her decisions end up having the power to change the fate of time itself.
---
SCI-FI
Finders |

 Melissa Scott
RELEASE DATE: 10th December
In this story, our MC hunts for relics in the ruins left by mysterious Ancestors. In particular, she searches for Elements that power humanity's technology, including navigation through hyperspace. She also has an incurable, fatal disease and is racing against the clock to find what she seeks to leave a legacy for her partner. Heck yeah, I'm down for this. 
The Disasters | M.K. England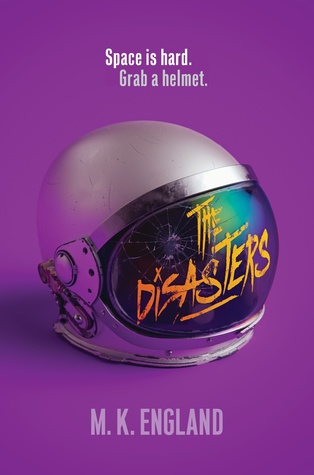 RELEASE DATE: 18th December
I've seen a bunch of hype over this. Our MC is kicked out of an elite space station academy . . . within 24-hours of getting into it. He's sent to Earth but before he can go, a terrorist group attacks the academy! Oh no! He becomes of three sole witnesses to the biggest crime in the history of space colonisation . . . and the perfect scapegoat. So now they're on the run and have a goal to spread the truth about what really happened. I'm sort of expecting The Martian vibes here – like another Mark Watney but things go even more wrong. 
---
HISTORICAL FICTION
The Blue| Nancy Bilyeau
 RELEASE DATE: 3rd December
Eighteenth century London where porcelain is the most important thing EVER because it's a 'seductive commodity'. Truth be told, I didn't need to read more than that because I'm a shallow reader and that sounds out there. But our MC is a female artist who no-one pays any attention to because she's female and she gets an offer to go to Venice for a masterclass sort of thing and I LOVE VENICE (it just gets better!!) and yes. 'Industrial espionage' was the nail in the coffin to me wanting this badly.
---
THRILLER & MYSTERY
Once Upon a River

 | Diane Setterfield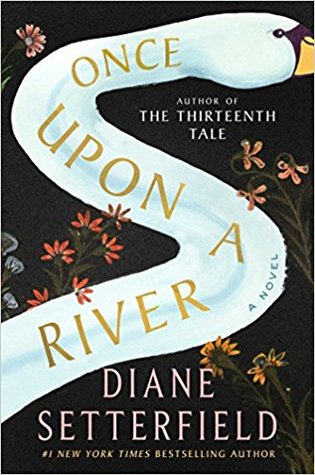 RELEASE DATE: 4th December
A NEW DIANE SETTERFIELD BOOK! I'm so excited. I love this woman's books so much. Anyway! A dark midwinter's night in an ancient inn on the Thames . . . #SOLD. Seriously? Who needs more of a description than that? Okay, but there *is* more. A stranger suddenly brings in the corpse of a child, hours later she returns to life. But actually, that's all we're given. A suggestion of magic but otherwise you gotta read to find out. EEP!
---
And that's a wrap!
---

~~ Kirstie ~~