I was almost hesitant to write this post because of how many books I ended up buying / requesting last month when I did this – * uneasy laughter in the distance*. So I'm hoping that as I write this post today I show some self-control and say, you know what, I think I have enough books (unlikely). 
As always, this is not a complete list of all the books coming out but the ones I'm really excited for and will probably buy at some point in my life – when my TBR is looking the other way. But let's get cracking!
---
FANTASY
The Confectioner's Coup | Claire Luana
RELEASE DATE: 19th November 2018
I had a good chuckle when I saw this was coming out in November. If you read my release post for October, you would've seen that book one was on that list (that's right!!). This series is apparently coming out all in one bang and book one is next on my TBR. Let's hope I like it enough to gobble up the sequel!
Empress of All Seasons | Emiko Jean
RELEASE DATE: 6th November 2018
This sounds like a really good read and as I'm currently reading The Shadow of the Fox, this is fitting in with that niche of the genre quite nicely. Every generation a competition to find the next empress is held. One just has to survive the palace's enchanted seasonal rooms. THEY GOTTA CONQUER THE SEASONS, GUYS. And there are yōkai in this, which, if you've read The Shadow of the Fox, should get you excited!
Girls of Paper and Fire | Natasha Ngan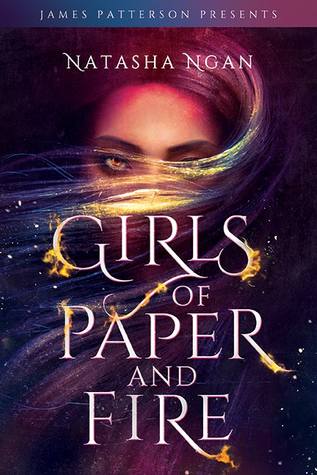 RELEASE DATE: 6th November 2018
I can't decide if this sounds like I'm going to fall in love with this or if it sounds like a lot of effort. But basically we have eight girls who are chosen each year to serve the king; they're called 'Paper Girls'. Paper is the lowest cast and this year a ninth girl is chosen but she's made of fire. I can't work out how literal these things are (I assume not at all) but it sounds intriguing. It is also noted as having trigger warnings for violence and sexual abuse.
Amber & Dusk

| Lyra Selene
RELEASE DATE: 27th November 2018
This sounds very interesstinnggg. There seems to be some French inspiration to this story but it's set in the permanent twilight of the 'Dusklands' and about a girl with the power to create illusions. She's told this is a curse but she knows better, she knows it gives her power. So she sets off to the Amber City where the sun never sets and COURRRT DRAAAMAA. Don't we all love some excellent court drama? I'm hoping for some angsty Lada-like drama (And I Darken) from this.
The Wren Hunt |

 

Mary Watson
RELEASE DATE: 6th November 2018
I was somewhat confused seeing this on my list because I actually have a copy of this that was sent to me as an ARC . . . months and months ago. So I'm not sure if this is a re-release but I'm getting re-excited about reading it! Every Christmas, Wren is chased through the woods near her isolated village by her father's enemies. They are called the Judges. Once the village had magic to stop them, now the Judges are destroying her kind. So Wren takes an undercover task of becoming an intern to a Judge to learn their magic. Annnnd I'm sold.
Outrun the Wind |
Elizabeth Tammi
RELEASE DATE: 27th November 2018
This sounds so GOOD. It's based off the story of Artemis, a Greek god (demi-god? Okay I don't know my Greek mythology that well, apparently) and is about a girl who's rescued from living a life as the Oracle of Delphi. She becomes part of the Hunt – female warriors. And she still has some lingering prophetic powers and then STUFF GOES WRONG. There's a bunch of stuff about her plotting to help a friend avoid marriage too, like, just go read the blurb and get excited!
The Little Snake |
A.L. Kennedy
RELEASE DATE:  8th November 2018

This sounds like a very interesting book. The blurb is giving me Arabian Nights-like vibes with a snake visiting a young girl at various points in her life. And the snake's destiny will mean one day he cannot be friends with her anymore. Honestly, I'm not sure what to expect from this but I'm sold.
Saving Death | R.L. Endean
RELEASE DATE:  5th November 2018

The blurb of this one isn't giving much away but I suspect this is going to be a wicked tale. It's published by Oftomes Publishing which Ben Alderson (a popular British youtuber) founded – and I'm yet to read one of their books yet! But this is a gothic romance involving black magic, 'primal loyalties' and a curious stranger. #SOLD
Empire of Sand |

 Tasha Suri
RELEASE DATE: 13th November 2018

This is a Mughal India-inspired fantasy story and I honestly don't think I need to know more than that to read it. But it follows a nobleman's daughter with magic in her blood and when she catches the Emperor's mystics' attention she has to resist their cruel agenda. Otherwise, the gods might get involved. GAH. Get me a copy already!
Fire & Blood |
George R. R. Martin
RELEASE DATE: 20th November 2018

For all the Game of Thrones fans out there, if you were wondering where the final instalment of the series was at well, THIS IS NOT IT. He's coming out with another spin-off series that's rolling in at over 700 pages. This man is on one hell of a tangent but hey, I ain't complaining (that much).
Angel and Bavar |
Amy Wilson
RELEASE DATE: 6th November 2018
This is a children's fantasy novel based on Beauty and the Beast. Monsters killed Angel's parents and there is a mysterious boy at her new school called Bavar. He lives in an enchanted house where monsters are. Reluctantly, Bavar accepts Angel's help to fix the rift in the worlds before it's too late.
Vita Nostra |  Marina & Sergey Dyachenko
RELEASE DATE: 1st November 2018

This is a translated work from a best-selling Ukranian fantasy novel. It's about a girl who is paid in coins to do odd tasks for a mysterious man. This eventuates in her attending a school in a foreign place she does not want to go to. But here, the lessons are more than impossible and her family is punished for her failures. I highly recommend reading the actual blurb because this book sounds incredible.
---
SCI-FI
This Splintered Silence |

 Kayla Olson

RELEASE DATE: 13th November 2018
In all seriousness, this sounds great. I really hope I actually get to read it! It's about Lindley Hamilton who is suddenly thrust into the position of captain sooner than expected on a space station after a deadly virus wiped out every first-generation crew member. But now, some of her own generation are dying too from very similary symptoms. Is the virus back? Or is there are killer on board? AHHH, I'm so in.
Skyward | Brandon Sanderson
RELEASE DATE: 6th November 2018

Despite not having read one of Sanderson's novels yet, I'm still pretty excited over the premise of this one. Humans are nearly extinct and constantly attacked by mysterious alien starfighters. A young girl longs to be a pilot (I can't tell from the blurb whether she's on the human or alien side) but she finds a ship with a soul and decides to learn to fly it. Need I say more?
Navigating the Stars | Maria V. Snyder
RELEASE DATE: 19th November 2018
Can we just take a second to appreciate that the plot of this new Snyder book revolves around the discovery of Terra Cotta Warriors on other planets? YES. When I first read this blurb about a girl whose parents are archaeological Experts and they're travelling to these planets to examine them I was like WHAT. And then I saw it was Snyder's new book – so we good. This is going to be great. Sign me up.
---
HISTORICAL FICTION
Pulp | Robin Talley
RELEASE DATE: 23rd November 2018

This is an LBGT+ novel set in history – the 1950's – following the story of two women and a bunch of 1950's lesbian pulp fiction. In 1955 we have one character who is battling with her true feelings in an unaccepting society and 62 years later, in present time (just about), we have a school girl who gets some perspective on her own troubles researching this lesbian fiction and what the women back then put up with.
Wolves of Eden

 | Kevin McCarthy
RELEASE DATE: 6th November 2018
I've been really struggling to find some historical fiction releases for November but this one sounds brilliant. Set in America in 1866, we follow some veritable cowboys hunting down some killers and bring them in for justice. And we get some Irish immigrants thrown into the story, too, after they return from the Civil War and are unable to adapt to migrant life. This just sounds like something DIFFERENT.
---
CONTEMPORARY
Five Feet Apart |
Rachael Lippincott
RELEASE DATE: 20th November 2018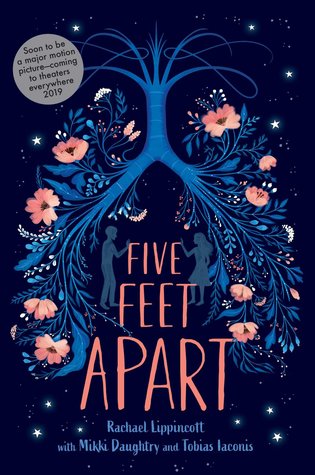 Firstly, I'm totally in love with this cover. And secondly, I feel like I'm about to relive the tragedy of all the feels John Green is capable of giving us. This is about a girl who's been in and out of hospital most of her life. She needs a lung transplant and she can't do anything that might jeopardise her spot on the list. She has to be six feet apart from everyone – no exceptions. EXCCCEPT there's a boy. And look at the title. Any guesses?
The Boomerang Effect | Gordon Jack
RELEASE DATE: 8th November 2018

Whether I'll actually read this one is a good question but I thought it sounded fun and want to share it with you. This is a contemporary novel about a near-drop-out guy in school. He has to participate in a mentorship program in order to stay in school and his mentor is a Norwegian exchange student. There are Viking costumes, disastrous homecomings and vindictive chickens in this story. Sounds like a good time to me!
Mammoth |
Jill Baguchinsky
R
ELEASE DATE: 8th November 2018
I think this contemporary has some serious potential. A self-conscious teen lands a coveted palaeontology internship. Firstly, PALAEONTOLOGY. Who even writes about that?! NO-ONE! I'm so excited. And she's a fashion blogger but digging + fancy clothes don't go together so Natalie has to pluck up the courage to make the most of things and enjoy this once in a lifetime experience. Except a cute guy takes credit for one of her finds and suddenly this book is about a woman standing out in a male-dominated field. NEEEED THIS.
---
THRILLER & MYSTERY
Daughters of the Lake 
|
Wendy Webb
RELEASE DATE: 1st November 2018
This sounds like it's going to be a really satisfying gothic mystery. After the end of her marriage, the main character heads off to her parents home for a retreat. And finds the body of a woman washed up by the lake holding a dead baby. WELP. Except the only person who can identify her is Kate, our MC, because she's seen her in her dreams before. This sounds like some epic generational backstory that'll lead to the answers behind this mystery. OOOoooOOO
---
SHORT STORY
Fox 8 
|
George Saunders
RELEASE DATE: 13th November 2018
I think this will be a really cute short story! I don't usually read short stories but this caught my eye. Apart from the horrific choice of colour on the cover, the story about a fox's plight to save his pack from the impact of humans on their lives sounds really compelling and honestly, I'm hooked.
---
And that's a wrap!
What books are you looking forward to reading?
---

~~ Kirstie ~~