Hola, friends! I think it's well time to look at some books to buy for the up-coming month. I'm in such a book buying mood and I've barely pre-ordered ANYTHING this year (well, that's probably not true but it feels like it). So I'm itching to inspire myself and discover new books – or just get excited about ones I already know about – that I can then trot off to the bookstore to buy!
This list isn't a fully comprehensive (or even half comprehensive) list of the books coming out in October. These are simply the books I, personally, am excited about and ones I've seen that are coming out that have caught my eye.  October is literally such an insane month for releases, there are so many!!! LET US BEGIN.
---
FANTASY
Grim Lovlies | Megan Shepherd
RELEASE DATE: 2nd October 2018
Okay, here's a head scratcher for you. I wasn't hooked on the first sentence of the blurb because this is a world where there are "Pretties" and "Beasties" and I thought it was going to be a take off Scott Westerfield's Uglies. Then I actually read the blurb and it's very different. This is about a girl who is transformed from animal to human by a not-so-nice mistress who has magic. But when this mistress dies she is accused of the murder and has three days to prove her innocence or ALL SHALL BE LOST. I'm honestly so intrigued it's not even funny.
Shadow of the Fox | Julie Kagawa
RELEASE DATE: 2nd October 2018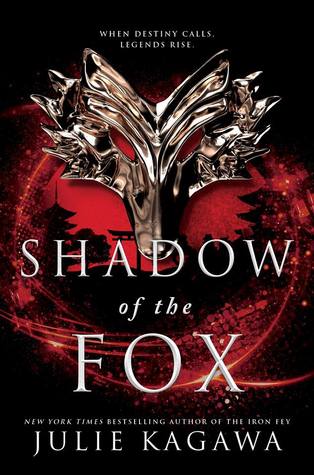 Oh my lord I'm so EXCITED about this. I love Julie Kagawa (although I'm so damn behind on her Talon series) and I originally thought this was another dragon series we were getting, but I got confused with the blurb. This is about a scroll with the ability to grant wishes. I want to say this is somewhat Japanese inspired but honest to goodness I'm not really sure what she's borrowing from here but it sounds GOOD and full of adventure.
The Boneless Mercies | April Genevieve Tucholke
RELEASE DATE: 2nd October 2018
I'm so damn intrigued by this book. It's about a group of mercenary girls on a mission to slay a beast. We're not given many details other than the fact this is obviously going to be a GIRL POWER book. And the fact that if they manage to rid the world of this beast, it would ensure a future for all the Mercies. I really want to read this. I must know more.
The Darkest Star | 

Jennifer L. Armentrout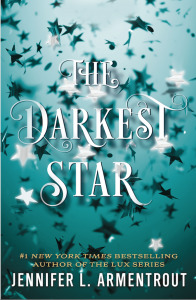 RELEASE DATE: 30th October 2018
That's right, awww yeah, Armentrout has pumped out another book. This woman has never-ending story ideas, I swear. This one sounds like another good paranormal read, with a race called the Luxen banned from mingling with humans except for very few places left. And our MC wants to mingle freely with humans. And there's a guy. There's always a guy.
Blanca & Roja |

 Anna-Marie McLamore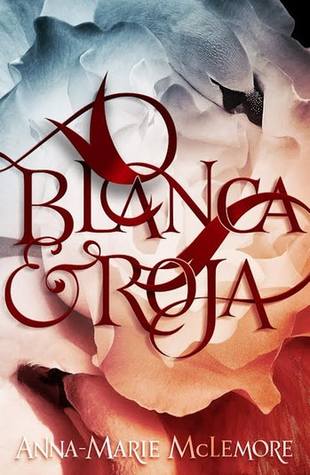 RELEASE DATE: 9th October 2018
This is yet again such a unique and intriguing book coming out. I swear, I'm going to be so poor in October with all these books!! This is about a world where two sisters are fated to be rivals. The magic in the woods will eventually draw them to a bevy of swans and whomever wins the battle goes free, the other will be stuck in the body of a swan. Except this time, two local boys get involved and the fate of all four depend facing truths. I'm so confounded by this premise, hence I must read it.
A Map of Days |
Ransom Riggs
RELEASE DATE: 1st October 2018
So many people must be so excited for this! So far I've only read the first book in the Miss Peregrine's series, but I'm so excited for this to come out and to power through the rest of the series. If this is a series you haven't gotten onto yet, it's well worth the read.
Beneath the Citadel |
Destiny Soria
RELEASE DATE:  9th October 2018
This sounds like a nice, solid fantasy read. A girl lives in a place where unrest led to rebellion. Her dead parents left her with a legacy of a rebellion to shoulder and the whole world works on prophecies. They've got to uncover the last prophecy and everything depends on it and AHHH. I'm ready.
The Brilliant Death | Amy Rose Capetta
RELEASE DATE:  30th October 2018
I don't think you're ready for how awesome this one sounds. This is set in a fantasy world but Mafia (Italian) inspired with a girl who possesses magic, transforms her enemies into objects and gets assigned a mission where she must not only be disguised as a boy, but transform into one. Then there's another character who has the ability to switch back and forth between male and female easily and she/he joins our MC, Teo, on her mission as she struggles to master her own powers. It's an LGBT+ story and I literally cannot handle everything happening in it.
The Light Between Worlds |

Laura E. Weymouth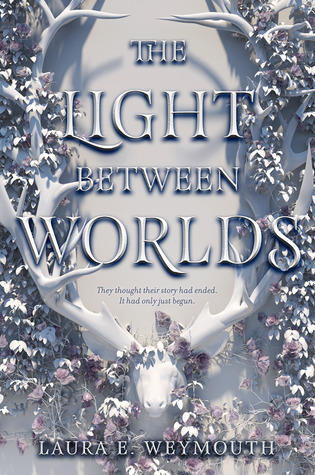 RELEASE DATE: 23rd October 2018
This sounds super sweet and sad and maybe a little creepy. Two girls at a young age are in a bomb shelter (this is also historical fiction) as bombs are dropped during the war. But then they are transported to another realm called the Woodlands. Here, there are creatures from all myth and legend and it's amazing. But eventually they find their way home to London, and long to go back. When one of the girls goes missing, the other must come to terms with how desperate her friend might have been – and whether she is dead or found her way back to the Woodlands.
The Confectioner's Guild |
Claire Luana
RELEASE DATE: 23rd October 2018
This made me laugh: a magic cupcake, a culinary killer. Of course I was hooked by that tag line. This is basically a story about a girl who bakes a cupcake and makes it magic without realising and poisons someone and OOPS. And I'm down. I'm reading this. You can't stop me.
Salt for Air |
M. C. Frank
RELEASE DATE: 23rd October 2018
Greek mythology meets The Little Mermaid. DID YOU HEAR THAT? How is this book not uber hyped?!?! I'm so excited for this. This is about a girl who is bullied at school and one day the bullies try to drown her but she's saved by a merman. A merman who is the exiled prince of the underwater kingdom. GIVE. ME. THIS. BOOK.
Kingdom of Ash |  Sarah J. Maas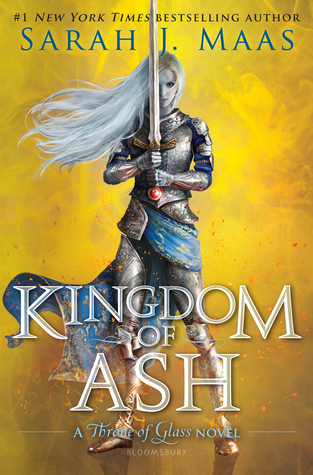 RELEASE DATE: 23rd October 2018
Well of course this was going to be on here!! I've got my copy pre-ordered and I'm very excited. Did you know this final book is a few pages short of 1,000?? I'm sweating a little but so ready to finish this series. I kinda want to do a re-read of them all but argh, so many books, SO LITTLE TIME!
---
SCI-FI
Star-Crossed |

 Pintip Dunn
RELEASE DATE: 2nd October 2018
Not gunna lie, I'm 100% in for this one because it sounds mad weird. A world divided by Eaters and Non-Eaters, because nutrition can be transferred via a pill. LIKE WHAT OKAY SURE. Then the king is dying, so our MC (the king's daughter), has to find a viable candidate (by some sort of challenge) who can donate their organs to save him. And it of course turns out to be the crush-of-her-life who "wins". And AH. It's crazy, I love it.
Space Opera | Catherynne M. Valente
RELEASE DATE: 4th October 2018
I'm slightly hesitant over this one because Valente has some amazing ideas but I DNF'd one of her previous books because it was so damn confusing. This just sounds absolute hilarious though. In an intergalactic world, once every cycle civilisations come together for a fierce face off competition of song or dance. And I stopped reading the blurb at that point because I'm SOLD.
---
HISTORICAL FICTION
The Lady's Guide to Petticoats and Piracy | Mackenzi Lee
RELEASE DATE: 2nd October 2018
I'd actually forgotten this book was coming out until I started writing this and then I DIED OF EXCITEMENT ALL OVER AGAIN. I listened to the first one on audiobook, so I think that's how I'll read to this one too (providing the narrator is the same). I'm just so thrilled we're getting a follow up to The Gentleman's Guide to Vice and Virtue from Felicity's perspective. What a sassy young lady she is.
An Assassin's Guide to Love and Treason

| Virginia Boecker
RELEASE DATE: 23rd October 2018
A weirdly similar title to the previous book, this is something altogether different. I'm so keen. I might actually pre-order this, I'm that keen. It follows a girl whose father was killed as he attempted to assassinate Queen Elizabeth I. With noting left to lose, Katherine goes to complete his mission by disguising herself as a boy and getting involved in a Shakespearean play performed at Her Majesty's. But the play is a ploy to root out rebels and AGH. So much is happening in this book.
The 48 | 

Donna Hosie
RELEASE DATE: October 2018
This doesn't have a specific release date yet but I sure hope it does come out in October because I damn well want to read it. This is giving me Outlander vibes: set in the time of King Henry VIII with time travelling teens part of a militant group sent back in time to change history. I'M SOLD.
The Clockmaker's Daughter | Kate Morton
RELEASE DATE: 9th October 2018
This sounds so intriguing. Set from the late 19th century to present day, this follows the mystery of a group of artists who secluded themselves in a manor one summer for a month of inspiration. But one ends up dead and another missing. A woman from today's era finds a bunch of clues and digs up the mystery surrounding these circumstances to find out what really went on that summer.
---
CONTEMPORARY
What If It's Us |
Becky Albertalli & Adam Silvera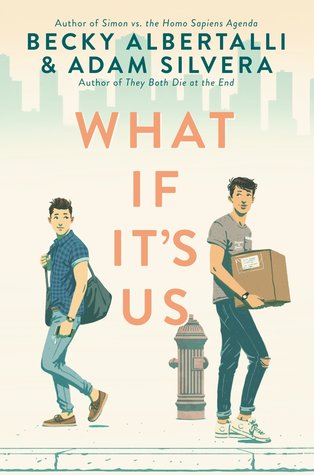 RELEASE DATE: 9th October 2018
I'm low-key dying over this book. I cannot wait to have it in my hands. Firstly, Albertalli is amazing but SECONDLY, OH SECONDLY, her and Silvera are teaming up?!!? GUYS, this is a big deal. Two amazing contemporary authors writing about a meet-cute between two guys – so heck yeah this is LGBT+ – and set in NYC. Wooo!
A Very Large Expanse of Sea | Tahereh Mafi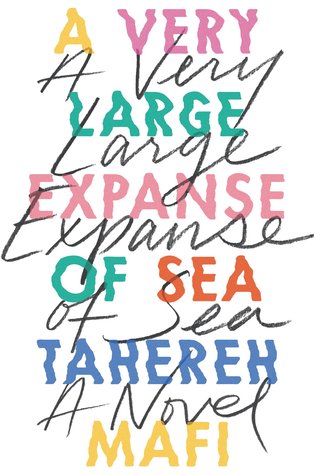 RELEASE DATE: 16th October 2018
I've not managed to read any of Mafi's books yet but so many people love her. This one is a contemporary about a Muslim girl, one year after the 9/11 attacks. It's about the wrongness and difficulty of stereotyping and there's sure to be a beautiful romance between her and a boy called Ocean. I feel like this is going to become a must-read.
The Geography of Lost Things |
Jessica Brody
RELEASE DATE: 2nd October 2018
I've been meaning to read one of Brody's books for such a long time now. I wasn't sure about this one but the further into the blurb I got, the more sold I was. It's about a girl whose father passes away and she inherits his special car. Her ex boyfriend (don't think the "ex" is staying) teaches her how to drive it and they go on a road trip to save up the money she needs to save her childhood home, by trading items. It just sounds like a light, summery read with some nice serious undertones.
---
THRILLER & MYSTERY
The Law of Inertia
|
S. Gonzales
RELEASE DATE: 16th October 2018
This caught my eye. I'm on the fence whether I'm actually going to dive into it or not, but if I found a copy in my local library I'd definitely check it out. It's about a boy whose friend committed suicide. It's treated as a regular suicide. Except our MC is finding the evidence just doesn't stack up right and so he sets out to discover what really happened and why the victim's brother has gone on the run.
---
And that's a wrap!
Are you planning on reading any of these?? I sure hope I find a way to pause time so I can get through all of them!!
---

~~ Kirstie ~~