2/5 STARS
Genre: Young Adult, Dystopian
Author: William Sutcliffe
Published: November 2017
Publisher: Bloomsbury
Pages: 257 {paperback}
Big thanks to Bloomsbury for sending me a copy for review
---
Initial Thoughts Upon Finishing
Ahhh I wanted to like this so much more than I did. But the whole plot is basically the blurb and really not much else happens. I wanted to know why London was as it was – we have no idea the whole time why they're fighting or what people are really doing. I disliked the Alan so much, he was a horrible character. And Lex I didn't connect with and didn't believe in the insta-love between him and Zoe. Hmf.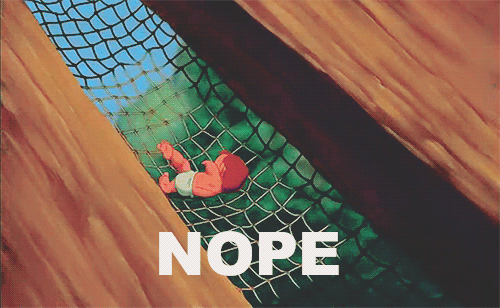 ---
We See Everything
Wee See Everything is a dystopian story about London when a war (that is never explained to us) is happening (sort of) and everything is living in a fenced off section that is small (but big) in the heart of London (but only on one side of the Thames).
Our main character Lex lives in this Fence London, as I'm now calling it. He has grown up here (I think, it was confusing as to whether he was born pre-Fence London time or not). He goes to school but we never get to see this school (how do these schools function?! There are even unis??) but his dad gets really mad at him one day when he's picking berries in an exclusive area that's basically a shoot to kill zone.
Except the enemy isn't on the ground. The enemy is . . . yeah actually we're never told that either. THEY ARE THE DRONES *dramatic music*. So our other main character is a disgusting, unlikeable bully who would absolutely abuse his wife and family if he were to ever have one. If I had to choose between him and Voldemort, I'd choose Voldy every time.
This guy's name is Alan. Alan is tasked with killing Lex's dad. This is not a story about a dad being tasked with killing his own son but not knowing it's his son, like I thought it would be. Immediately, a disappointment. Anyway, let's save the grumblings for the next section.
Alan is the least likeable character I have ever read – I kid you not – and maybe that's not a 'bad' thing but ugh, I just can't with this guy. So the story is him watching Lex's dad who is in the 'Corps' doing something with a rebellion that we never get to hear about. And in doing so, Alan tracks Lex too. It's pretty boring. And Lex falls in love with the first girl he sees and breaks all the rules putting everyone in danger. And his dad remains angry all the time. That's pretty much what to expect from this book.
---
Why I Was
Let Down
I cannot express how excited I was to read this book when I first got it. I'd misunderstood the plot and was so hyped for this dystopian story. I couldn't wait!! But my basic, trimmed down issue with this book is that nothing happens and nothing is explained.
I don't mind it when authors decide to not explain a world, sometimes it's fitting. But I read through this whole book anticipating and excited for a reveal of what was actually happening. WHY was there a war? WHEN did it begin? WHO are the enemy? WHERE ARE THE ENEMY? HOW are they getting resources in? WHAT is the rest of the world doing? WHEN is this set? HOW do people have phones and technology but can't launch a successful rebellion?
Literally just forever confused and questioning the existence of the plot in this book. It barely has one. I was so let down. But back to the characters, I think I've voiced enough that I did not enjoy Alan's character and thought he brought exactly zero things to the story line. But I also found Lex to be excessively immature and I really disliked the love story. It was ew – that is my only word for it. It was uncomfortable and childish and I didn't want to read about it. And Lex was just SO irresponsible ARGH. Many angsty feelings.
---
Summary
In short, this book was not even close to what I was thinking it would be. I'm really sad to be giving it a low rating because I'd thought it was going to AT LEAST a 4-star read for me. Alas, what can one do? I'd be curious to read another of Sutcliffe's works to see what his writing style is like across the board, but at the same time I'm not sure I could live through another big disappointment! It just wasn't for me.
---
Grab a Copy!
I am an affiliate with these companies. By using these links to purchase books you are supporting Upside-Down Books!
Get free worldwide shipping and great prices with The Book Depository and Wordery!
Support an Australian company with Angus & Robertson and get free shipping on orders over $60!
Support an Australian company with Booktopia and enjoy flat rate shipping for AUS/NZ!
---
 You might also like . . .
---
Have you read We See Everything?
Share your thoughts below!
---

~~ Kirstie ~~