5/5 STARS
Genre: Young Adult, Fantasy, Dystopian
Author: Dhonielle Clayton
Published: February 2018
Publisher: Orion Publishing Group
Audiobook Length: 13 hours
Page Count Equivalent: 440 {hardback}
---
Initial Thoughts Upon Finishing
Wowee – this was absolutely incredible. I don't know what I was really expecting going into this but I was seriously impressed every step of the way. I loved the characters, the setting, the wonderful dystopian scope of the plot and everything in between. I simply cannot wait to read book two and continue on the story!
---
The Belles
So! This book is a fantasy / dystopian and I loved, loved, LOVED it! It's set in a world where beauty is no longer. People are born without colour, they have grey skin, straw-like hair and red eyes. But every generation a select few girls who are blessed by the goddess of beauty are born. These are the Belles.
The role of a Belle is to make everyone beautiful again and this happens by them charging for their services. It means the rich stay beautiful and the poor stay ugly. Except there's so much more happening in this storyline. The royal family has mysteries folded in mysteries and as our Belles begin to see the reality of this world and move about the court circles they discover the truth about some things that shocks them.
When they come of age they are revealed to the public and placed in important tea houses, or in the palace itself. The Favourite is the one who is placed in the palace so there's some serious competition between the girls who covert this opportunity. Camellia is our heroine and she is totally awesome. So strap yourself in for a wicked ride of deceit, magic and super freaking beautiful dresses.
---
How It's Different from Every Other YA Dystopian
I'm seriously passionate about how much I loved this book and I will convince you to pick it up for yourself. I'm 100% going out to the bookstore to buy myself a physical copy of it, too. OBSESSED, I say. I just can't get over how pleasantly surprised I was at the total uniqueness of this storyline.
Whilst the plot seems reminiscent of various other over-done YA tropes and plot lines, Clayton has done an Oscar-worthy job of creating something new. Someone said to me whilst I was reading this that it seemed similar to the Uglies (Scott Westerfield) and I BEG YOU – please don't compare it to that. This isn't about science – nuh-UH. This is about an elite group of girls trained all their life in seclusion, never seeing the outside world, to master their powers in beautification.
This book is all about the show and sparkle – keeping the mystery and hooking your audience. The Belles have a real, unique power to make people beautiful but the added twists of just how it works and who will do what to have the Belles work to their advantage is what makes this book tick. So yeah, trust me when I say this is unlike anything you've ever read before.
---
The Characters
I really enjoyed all of the character in this. Camellia was a really cool lead and despite the fact that all the Belles come out of their school not knowing anything about this world, she became very level-headed and had a strong moral compass as soon as she was faced with any difficulties. Even if she was a little slow off the mark to guess at some things that were happening . . . gotta admit I saw a few of those twists coming but NONETHELESS!
I really enjoyed all the other sisters too (the other Belles – they call each other sisters because they kind of are . . . but it's complicated). They each brought something different to the story and by being placed in different corners and areas of the kingdom but keeping in touch via post, their characters really helped to expand on the world and remind the reader that Clayton has created something much more complicated than, say, The Selection.
I also really enjoyed Ivy, Bree and Remy (also I cannot find anywhere their names written down to check if I spelt them right seeing as I listened to the audiobook *stress*). They were really solid "background" characters that just helped support the storyline alone nicely.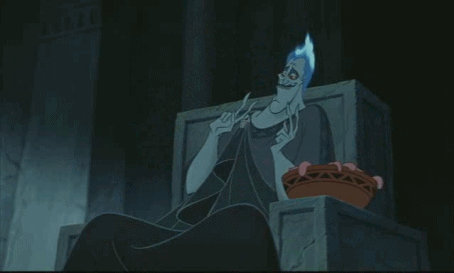 Princess Sofia will give me nightmares. That is all I can say about her and I'm on the fence about how I feel about Auguste and what happened towards the end of the book. CAN I HAVE BOOK TWO ALREADY?
---
Overall Feelings About Everything
I really enjoyed the setting and I can't wait to expand on it. But I loved most of all just never quite being sure at what the end-game of the book was. You know Princess Sofia is up to any number of things and the whole book you are simply guessing at how much control Sofia really has, what she's done and what she's planning on doing next. I must say the only thing I could complain about is wanting a little bit more a solid resolution at the end. Perhaps just one too many things regarding all this was left hanging in the air. But all the more reason to gobble up book two, am I right?
Couple this with Camellia's relative innocence about everything and her constant scrambling to find out, and the stress becomes so real. I just really enjoyed this book for what it was and the constant juggling of emotions and loyalties until you just about stop yourself from guessing and sit tight, waiting to see how it's all going to end.
There was so much hinting throughout the book at the deeper levels of this world. So I'm really crossing my fingers that we'll explore a whole lot more of that in book two. I'd loved to know more about what knowledge there really is on the Belles and unveil the truth behind how this society is really run. Unveil. Heh. That was a pun for all of you who've read it. Laugh, please. Ahem. So much dang mystery.
---
The Audiobook Experience
This was a brilliant audiobook. The wide spread of British accents used throughout it brought me so much joy. Rosie Jones has done a really good job creating different voices for different characters and she did a great job of holding true to those the whole way through.
I found myself ever increasing the speed at which I was listening to the book though – simply because I couldn't get through the content quick enough and the plot 100% sucked me in until I simply had to race to the end to know what would happen. I highly recommend the audiobook experience for this book!
---
Summary
I don't think I really need to say much more on how much I enjoyed this. I will be throwing this book at positively everyone who will listen to me because I was so pleasantly surprised by how much I loved it. I will be running to the bookstores as soon as I can get my hands on a copy of book two and until then I will sit in a semi-stressed state in my room, dangling off that cliff-hanger and wondering where the story will go next.
---
Grab a Copy!
I am an affiliate with these companies. By using these links to purchase books you are supporting Upside-Down Books!
Get free worldwide shipping and great prices with The Book Depository and Wordery!
Support an Australian company with Angus & Robertson and get free shipping on orders over $60!
Support an Australian company with Booktopia and enjoy flat rate shipping for AUS/NZ!
---
 You might also like . . .
---
Have you read The Belles?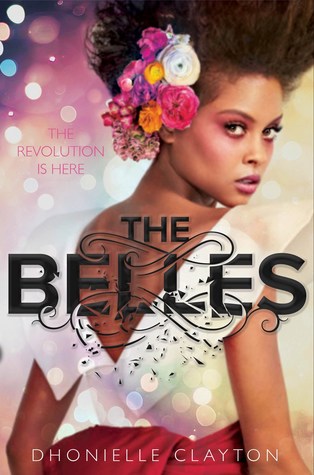 Share your thoughts below!
---

~~ Kirstie ~~