Are you ready? Is your money lined up at the start line and ready to get you some books?! I SURE HOPE SO. It might be like mid-March but YA KNOW WHAT we're still doing this. Because now you can buy half and pre-order half and this is what life is about. So let's take a peep at alllllll the goodies coming at us this month.
As a little disclaimer, as usual this is only those books I'm excited about (with maybe a few thrown in that I know *you're* excited about). So if I'm missing something just go and take you and your cookie somewhere else.
---
Fantasy
Pacifica |
Kristin Simmons
RELEASE DATE: 6th March 2018
Do I need to go any further but to say that there are pirates involved in this? *avoids hoards of screaming pirate fans as they rush to buy this book*. Thought not. The plot of this story sounds very interesting, it's dual perspective and follows a female pirate fighting society pressures and a boy on a mission. And there's a bit of romance in store.
To Kill a Kingdom |
Alexandra Christo
RELEASE DATE:  6th March 2018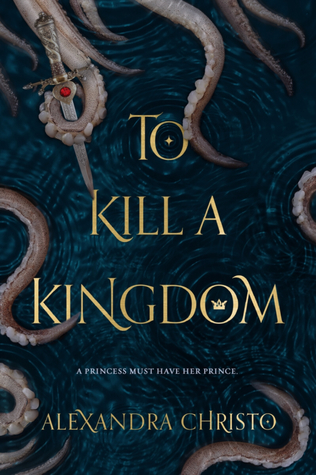 This sounds SO good. A siren royalty who collects the hearts of princes. Honestly, if that was all there was to the blurb I'd be hooked on that alone. I assume this is a retelling of the fairytale The Little Mermaid is based off – because after Lira, the MC, is forced to kill one of her own princes, so the Sea Queen transforms her into a loathed human. She's then tasked with bringing a specific prince's heart to the Sea Queen or remain a human forever.
Children of Blood and Bone | Tomi Adeyemi
RELEASE DATE: 6th March 2018
This has got to be one of the most anticipated YA fantasy novels of this year – at least on my list. I even have an ARC of it that I managed to not get around to (thanks to certain events). But oooh, my. Dark magic, West African-inspired fantasy, a girl trying to bring magic back to strike the monarchy – HOW ARE YOU NOT EXCITED?!
Tiger's Dream | Colleen Houck
RELEASE DATE: 20th March 2018
*deep breaths* I can't even begin to express how excited I am for this. If you're new here, welcome and let me introduce you to my favourite author. Oh, and my favourite series that hasn't had a new book FOR YEARS. I actually don't know where I'm going to get my hands on a copy of this book so I guess it'll be e-book for now but OH MY GOD GUYS THE FIFTH BOOK IS REAL AND HAPPENING, THIS IS NOT A DRILL.
---
Historical Fiction
Blood Water Paint | Joy McCullough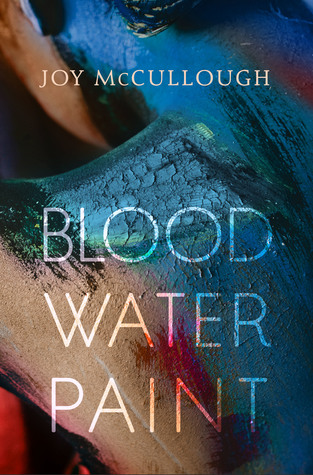 RELEASE DATE: 6th March 2018
I'm genuinely terribly excited about this one. It's historical fiction that's based on the true story of an artist (Artemisia Gentileschi). And it's set in Rome. CAN YOU FEEL MY EXCITEMENT? It's set in 1610 and follows a female artist – so there's the whole gender battle happening – and it looks at serious events such as rape and the choice of a life of truth or a life of silence. I'm so ready.
Orphan Monster Spy |
Matt Killeen
RELEASE DATE: 20th March 2018
I am more than a little curious about this one. I won't lie, I have some serious doubts. This is all about an orphaned girl, set in WWII and she's Jewish. She gets picked up by an ally spy who recruits her into his mission (is that a thing?). She has to infiltrate a boarding school attended by the daughters of high ranking Nazis to retrieve a blue print. This is either going to be mind-blowing or a flop.
I Was Anastasia |
Ariel Lawhon
RELEASE DATE: 27th March 2018
This book is revisiting the topic of Grand Duchess Anastasia! And who doesn't love those good ol' stories. It's a look into the mystery of the never quite believed death of all the Romanovs and the rumours that Anastasia survived. I'm so keen for this book's take on the topic!
Bury What We Cannot Take | 

Kirstin Chen
RELEASE DATE: 20th March 2018
This is a book on a topic I've never read anything about before. It follows the events of a Chinese family fleeing their home in China for Hong Kong. The twist is that the mother can only have the travel visas approved by the Chinese government on one condition: she must leave behind one of her children as proof that they will return to the country.
---
Sci-Fi
Atlas Fallen |
Jessica Pierce
RELEASE DATE: 27th March 2018
The thing that I'm excited about with this one is how much is sounds like an epic fantasy novel . . . but in space. The main character is the daughter of an infamous traitor and is kicked out of an elite flight training squad. So now she fights robots illegally for money – LIKE HECK YEAH. Oh, and then there's a guy hunting a terrorist and it's the centennial of the crown AND EVERYTHING IS HAPPENING.
Our Dark Stars |
Audrey Grey & Krystal Wade
RELEASE DATE: 6th March 2018
I wasn't 100% sold just by the blurb of this one: space princess overruled by her people and thrown into space and 100 years later a boy discovering her, basically. But the reviews – oh the reviews! – they're spectacular. This seems to tick a lot of boxes (and a lot of diversity boxes) so excuse me whilst I grab a copy after all.
The Final Six |  Alexandra Monir
RELEASE DATE: 6th March 2018
This sounds so good. It's also already been optioned for movie. The book is about six kids who've been selected for a space training program that will get them ready to scout for new planets. Earth is too dangerous to live on thanks to climate change so the six are off to check out Europa: one of Jupiter's moons.
---
That's a wrap!
What books are you looking forward to?
---

~~ Kirstie ~~