3.5/5 STARS
Genre: Children's Ficiton
Author: Lemony Snicket
Published: August 1999
Publisher: Scholastic Inc. 
Pages: 192 {hardback}
---
Initial Thoughts Upon Finishing
This was a cute little read and just as eventful as the first!! I just love the writing style and all the little comments Snicket makes the whole way through. This one didn't blow my socks off – the plot felt a little stagnated sometimes, they don't move around much (but should I really expect more??) but I'm so keen to see where the story goes from here!
---
The Reptile Room
This is the second book in the A Series of Unfortunate Events series and it was certainly as interesting as the first. If you're unfamiliar with what the series is about, three children become orphaned after their parents die in a house fire and it follows their misadventures as they try to escape the evil custody of Count Olaf.
SPOILERS FOR BOOK ONE AHEAD
*
*
*
After their narrow escape in book one, we know things are far from ending happily for the children yet. The second book follows their relocation to a seemingly happy home where all of the children's interests are piqued.
Yet Count Olaf has not given up yet and it becomes a battle of child against adult as the siblings try to work out a way for them to fight for what appeared to be a good life. Being a Lemony Snicket book, I think we all know how it was always going to end.
---
What Was Good
The characters in this series are wonderful. Snicket has done a wonderful job bringing them to life and pitching good and evil against each other in delightfully black and white ways.
The setting was unique and the story promised a bunch of misadventure and brain-storming as we try to nut it out with the children just how they'll get out of this one.
---
What Didn't Live Up to Expectations
But you see, I can't give you many specific details about what is "good" about this book. And that's mostly down to the fact that I wasn't that enthralled with it overall.
The plot felt highly repetitive and stagnant for the most part. It seems an odd point to make, but everything happens in the one location – the one plot setting – and I feel as though more moving around and galavanting was simply required.
You also know how things are going to end. It makes me think well hey, if this is how I feel about book two maybe I should call it quits here. The series has a wonderful addictive streak because of this though — as you know things are going to go badly you get swallowed up in the OH MY GOD WHY THIS IS FRUSTRATING, COME BAUDELAIRES! sort of mindset.
But I don't know why, I just wasn't really feeling the vibe of this book. *shrug*.
---
Summary
I think I will be giving book three a chance. I think I have a rare opinion in not loving this as much as the first and suspect that book three might just tickle my fancy. So I don't want to really poo-poo this book; I'd say my opinion of this one is not one to follow and you should try it for yourself!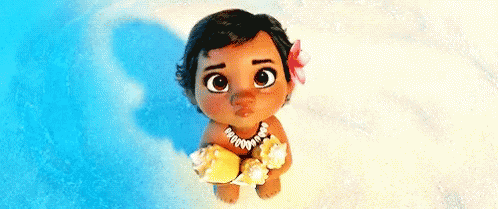 ---
Grab a Copy!
I am an affiliate with these companies. By using these links to purchase books you are supporting Upside-Down Books!
Get free worldwide shipping and great prices with The Book Depository and Wordery!
Support an Australian company with Angus & Robertson Bookworld and get free shipping on orders over $60!
Support an Australian company with Booktopia and enjoy flat rate shipping for AUS/NZ!
---
 You might also like . . .
---
Have you read The Reptile Room?
Share your thoughts below!
---

~~ Kirstie ~~