Due to my incredible capacity lately to get out content on time, I've managed to forget to do a book haul in January. So – oops! That means that yes! In March you shall now be delighted with the onslaught of two months worth of book hauls. Hold on to your hats and grab some crackers!
No but seriously, this is going to be a massive haul. You're welcome.
---
BOUGHT
Saga, Vol. 2
by Vaughan & Staples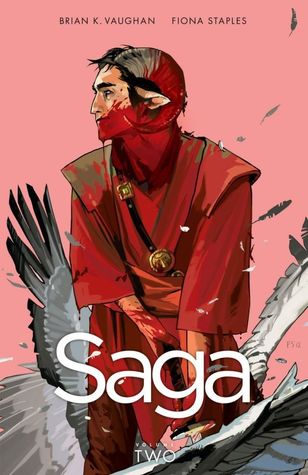 I finally got the second volume of Saga! It was just as good as the first and I thoroughly enjoyed it. I'm so glad I started this series because (as you're about to see) it got me hooked on the graphic novel world. In January, I went to town on graphic novels and bought so. many. new. ones.
Low, Vol. 1: The Delirium of Hope
by Remender, Tocchini & McCaig
I bought this for the cover – not gunna lie. But I've also since then read it and was really surprised by just how enjoyable it was. It's a sci-fi, dystopia and the artwork is really nice. I've not heard much about it either so this was a good find!
Descender, Vol. 1: Tin Stars
by Lemire, Nguyen & Wands
This was such a cute graphic novel. Another one I've never seen before but such a cool little story about robots and space! I think this series is just going to get better and better as the series goes on and they have time to really expand on the world.
Monstress, Vol. 1: Awakening
by Liu, Takeda, Wooton & Smith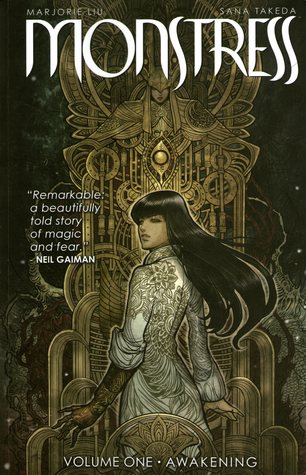 This is one I got on a second visit back to the bookstore I bought the others from. I picked it up because it's a steampunk graphic novel and I am absolutely ALL about that!
The Wicked + The Divine, Vol. 1: The Faust Act
by Gillen, McKelvie, Wilson & Cowles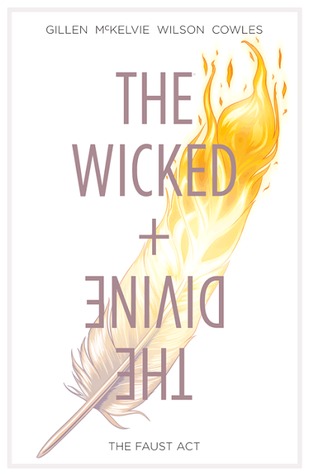 This was actually the first graphic novel I picked up after buying my little haul. I really loved the artwork style in this one and it had such a good plot. The artwork is seriously to die for though – if you love Saga this is my number one recommendation of what to try next.
The New Ghost
by Robert Hunter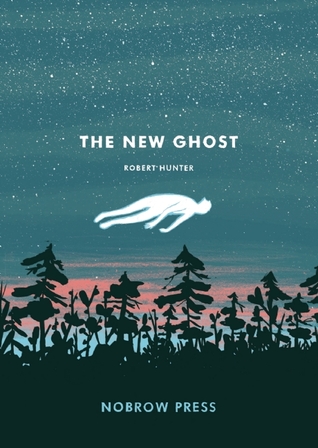 I ordered this one online because it was wonderfully cheap and then realised upon opening my package that the reason for that was because it is 24 pages. The publishing company does a bunch of 24-page graphic novels for budding artists – and whilst it was good I also didn't fully understand everything and I don't know if I'd pay for 24 pages worth of content again.
The Alchemist
by Michael Scott
Now technically I didn't buy this one. I got this for free off a friend who was culling her bookshelf. I've owned just the second book in this series for so damn long so now I finally have completed it and can read the story (and hopefully enjoy it!)
The Sorceress
by Michael Scott
Evidently, this is the last book in the aforementioned series so fingers crossed that I really do enjoy it. They're such beautiful books to own though, regardless – I'm just pleased to have finished off the set.
Evernight
by Claudia Gray
The first book in this series by Claudia Gray and one I have contemplated buying over and over again. I'm not actually 100% sure I'm going to like it but I love Gray so much that I really just want to own this series.
Stargazer
by Claudia Gray
This be the second book to Evernight! They have such ugly covers it's hilarious. I've never bothered to check if there's been a cover redo, actually. I bet there has – or will be super soon now that I've got the series. That's always the way, isn't it?
Hourglass
by Claudia Gray
And the final book in that series! Okay I don't think I have anything more to say on the matter, however, so let's move onto the next.
Snow and Rose
by Emily Winfield Martin
In February, I finally visited my favourite bookstore on the planet and picked up this beauty. I've got it in hardback, which is a real treat, and the cover is gorgeous. Apparently, it a retelling of a classic fairytale that includes the characters of Snow White and Red Riding Hood but not as they are in their own classic tales. Should be an interesting read!
The Dollmaker of Krakow
by R.M. Romero
And this is the other book that I bought from my favourite bookstore. I'm 100% in love with this cover and there was just no way I wasn't going to pick it up. It's about a doll in a toy store in WWII Poland – like how is that not a book you need to read?! Am I right!
---
RECEIVED
The Great Alone
by Kristin Hannah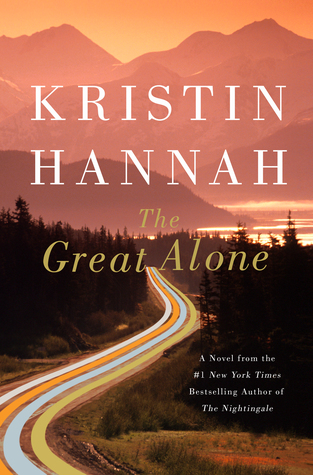 I've already read and reviewed this one and I LOVED it. Kristin Hannah is a marvellous author and this book certainly lived up to everything I hoped it would be!
The Wife Between Us
by Greer Hendricks & Sarah Pekkanen
When I first opened this one I was hesitant to believe that it was going to be something I would enjoy – but then I read the blurb. I'm fully expecting it to be as good as The Girl on the Train.
The Queen of Bloody Everything
by Joanna Nadin
This one sounds really interesting. I'm not quite sure what to expect from it but I'm determined to go into it with an open mind!
The Sisters' Song
by Louise Allan
My mum has read this one and thoroughly enjoyed it. Which gives me hope that by the time I get around to it (hopefully soon!!) I'll love it as much as she did.
The Three of Us
by Kim Lock
The blurb for this one has me so intrigued! Sounds like it'll be an interesting little mysterious yet half-family saga. I guess I'll only know what it's really about when I pick it up!
---
 AUDIOBOOKS
Finnikin of the Rock
by Melina Marchetta
This is one of those books that's been on my wishlist forever and ever. So I finally bit the bullet and got the audiobook version of to get it on my TBR. I'm soo excited to read it – let's hope it was worth the wait!
The Belles
by Dhonielle Clayton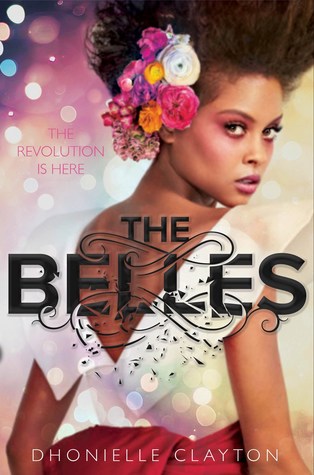 I'm really excited about this one! I honestly haven't heard a heap about it so far but I'm very intrigued by the premise. So here's to hoping that the audiobook lives up to my expectations.
---
That's a wrap!
Have you read any of these? What did you think!
---

~~ Kirstie ~~