Why hello again! What a surprise to see you here. I am so incredibly excited to do this read-a-thon I can't even. Like, I just can't. I don't think what it is about this one but it just makes me so HAPPY. But maybe I should explain exactly what this is before I start pushing you all over in my excitement.
The Alphabethon is a read-a-thon hosted by Michelle over at Bookaholic Banter (twitter page). This read-a-thon is up to round three and YES you guessed it! It follows the alphabet (well, just pretend you guessed it if you didn't, don't go sulking like that) so this round is the letter C. Don't you just love that? Isn't that satisfying to go through your TBR alphabetically? *drools* Each round of this read-a-thon challenges you to read as many books as you can following the particular letter in the alphabet they're up to.
This means you can read any book whose:
Title
Author's surname
Author's first name
Starts with the letter C. Got it? Good. If you need more motivation, they're even hosting a giveway for a $25 Amazon which is pretty exciting (although I shan't be entering because Amazon + Australia = SHIPPINGRATESOFDEATH). It's all terribly exciting so you better sign yourselves up right away so we can squeee together.
Alphabethon is running from the 31st July – 6th August – SO. GET. READY.
---
My TBR!
City of a Thousand Dolls
by Miriam Forster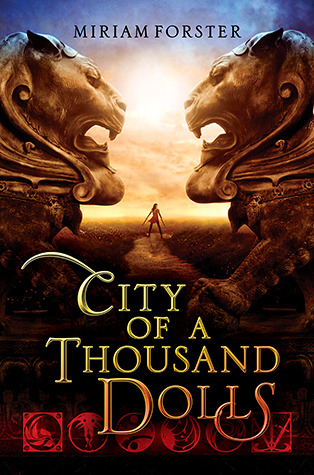 A Court of Wings and Ruin
Sarah J. Maas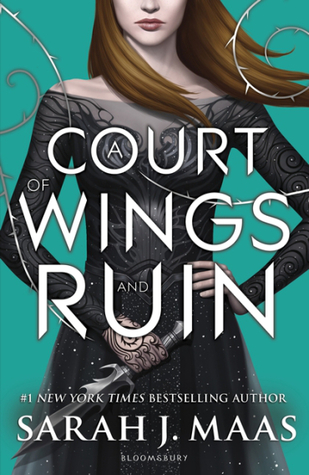 Crooked Kingdom
Leigh Bardugo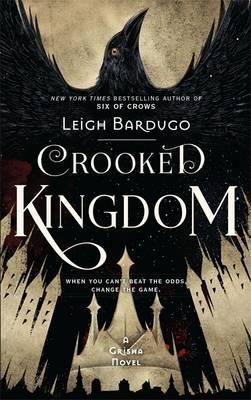 Cruel Crown
Victoria Aveyard
Catch-22
Joseph Heller
---
Reading challenges!
Because of course there are reading challenges – read-a-thons struggle to function without such things. If I'm being honest, though, I totally forgot that there were reading challenges (having got over excited making my list for booktube-a-thon it totally slipped my mind) – so alas, poor Yorick, I haven't picked a TBR with those in mind. NONETHELESS!
1. Read a book with three Cs
None of the books on my TBR make this requirement. Sad face.
2. Read a book with a main character whose name starts with a C
Cruel Crown:
In Cruel Crown the first novella in this bind up follow Queen Coriane. So voila.
3. Read a book with a C setting
City of a Thousand Dolls:
The place this chick goes to is literally called City of a Thousand Dolls so #Win.
4. Read a book that has a picture of something on the front or back cover that begins with C
Crooked Kingdom/Cruel Crown:
Both of these books meet this challenge. Crooked Kingdom has a crow on the front and Cruel Crown has a crown.
5. Read your book in a spot other than the Couch that begins with C for a total of an hour. (example: car, closet, at a counter)
This I can definitely do – we have a chaise longue in the house (google it) and so what better a way that to luxuriously read a book? Although reading in a closet sounds like fun, too.
6. Read a book with a Count of over 400 pages
A Court of Wings and Ruin/Catch-22/Crooked Kingdom:
All of these books (because I'm crazy and picked 3 books over 400) clear this page count by some distance. So as long as I finish one of them I'm all good.
7. Read a book with a Count of under 200 pages.
Cruel Crown is the closest to this challenge sitting at 208 – so depending on whether there are 8 pages of non-story in this book or not will depend whether it counts for this challenge.
---
VOILA!
Alrighty – so who else is sold on this and ready to join in? Let me know below if you'll be participating and share with me your TBR. Have you been stupidly ambitious like myself? If so, most excellent. I'm really way too excited for this and will definitely be continuing to participate in each round of this read-a-thon.
---
~~ Kirstie ~~