5/5 STARS
Genre: Historical Fiction [WWII]
Author: Kristin Hannah
Published: October 2015
Publisher: St. Martins Griffin
Pages: 564 {trade paperback}
Originally posted on Goodreads
---
Initial Thoughts Upon Finishing
This book was entirely fantastic and I can't believe how well it was put together. The story of the two sisters was beyond inspiring; every time I find myself reading about what some people endured during the wars, I am blown away. Obviously, I need to make sure that I read every other book ever written by Kristin Hannah because this was just amazing.
---
The Nightingale
This book follows the story of two sisters during WWII in occupied France. It's definitely right up there for me in that group of books that have just been written so beautifully and are presenting such painful history in such an amazing way. I thoroughly enjoyed reading this and was super surprised with how quickly I powered through it.

It's a book that has been recommended to me time and time again (sorry Amanda for not reading it sooner!) and I wasn't sure exactly what to expect from it. It wasn't until I sat down and opened the book that I knew this was going to be love at first read. I was fully expecting that this would make my all time favourites list, but for some reason I am hesitant to put it on there just this moment. I think it was one of those books, for me, that was fractionally short of absolutely blowing me off my feet – The Book Thief style – and landing a spot in that list. But damn, it was close.
The story will definitely make you cry – it's going to tug at all your heartstrings. The relationship that is so tense between the two sisters, Vianne and Isabelle, is so relatable and heart-breaking and it's fascinating to watch they're initially diverse reactions to the war. But their differences also end up showing their similarities and this was wonderfully done by Kristin Hannah.
The book spans the entirety of the war in France and is a raw look at the options you would have had living in those places when it comes to doing the right thing, the easy thing, or turning a blind eye. We will see these characters interact intimately with Nazis, put their lives at risk, and band together to make the most daring of schemes. Even better, this whole story of two sisters surviving and dealing with the war is indeed based of the inspiring stories that Hannah herself has come across – female heroes – in her research.
It's a very well balanced story – giving a beautiful narrative and totally capturing the reader's heart, that's for sure. I highly recommend this story but let's look at some of the specific elements of the book now.
---
History: Beautifully Painful
The history that is addressed in this novel is obviously quite hard to read sometimes. We're dealing with the brutality of Nazi treatment and the devastation that they caused occupying small towns and large cities. Therefore, I would say this book is for those 15 years and older. Why so high? Whilst I think kids shouldn't be left out of knowing history – as that is so incredibly important to learn about – this book deals with very mature things.
I'm not saying you should shy away from the book but some issues you will confront in this book are:
Rape (not explicitly described)
Torture
Concentrations camps
Corpses (i.e. bodies hanging in streets)
Nothing that unexpected from this time frame, but I thought I'd give you fair warning just in case any of these topics bother you, or if you're shopping for someone else and not sure if they've sensitive to them.
Ultimately, Hannah is definitely on my list of authors to keep an eye on so I can gobble up any other historical fiction books she pumps out. Her ability to portray this era and be informative but entertaining in the story she's writing was fantastic and made this a real page turner, not bogged down in heavy descriptions of a maze of historical aspects.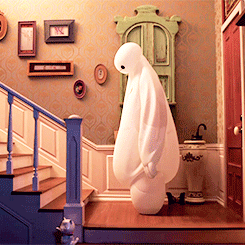 ---
Characters
The characters are what make this story, 100%. Vianne and Isabelle were complete opposites of each other but they each had a heart of gold that shone through in the darkest of times. The perspective of the book is split between their two perspectives and it gives a wonderful flip-flopping of views into two very different fronts of the home front in an occupied place.
Vianne was a very interesting character. For me, she was the hardest to connect to because she was so fearful of uncertain events – a fear born out of concern for Sophie, her daughter, and their safety. An understandable fear, of course, but one that resulted in her often aggressively pushing others out of her life.
I found her the most rewarding character to stick with and watch grow throughout the story. She was a real surprise and quite possibly one of my favourite characters for putting aside her naturally timid nature and screwing her courage to the sticking point to do what was right.
On the other hand, Isabelle was also an amazing character. It's a constant tightrope walk as we wonder whether Isabelle has her head screwed on straight enough to carry out the life she decides to follow. She consistently surprised me throughout and was definitely an inspiring character to follow, that's for sure. I could only hope to be as brave as she is.
There are a plethora of other characters that make up this story and I enjoyed them all. Rachel was a beautiful friend to Vianne, the sisters' father, Julien, was an intriguing character, and others such as Henri and Gaëtan all were complex and important characters even in their smaller roles. I loved them all.
---
Summary
This book is absolutely phenomenal. I cannot recommend it enough; it has so much going for it that there are practically no downsides. I enjoyed learning about some new aspects of the war – it always surprises me when I learn something new about the war, you think you know most things but you know only the tip of the iceberg. I'm so pleased I picked this one up! The next time someone asks me to recommend an historical fiction book, this is the book that shall be thrown towards them with great gusto!
---
You might also like . . .
If you enjoyed the setting of this book, The Book Thief is for you.
If you enjoyed learning about smaller parts of the war, The Butterfly and the Violin is for you.
If you enjoyed the multi-perspective on the war, All the Light We Cannot See is for you.
---
Have you read The Nightingale? What did you think?
Share your thoughts below!
---
~~ Kirstie ~~