I was not tagged in this but if you know me then you know that there was a snowball's chance in hell that I wouldn't just do it anyway. Disney is life! So of course I am bringing you today my unrequested answers to this tag which I shall now endeavour to enthusiastically shout at you. I think it's always worthwhile philosophising on any question pertaining to Disney, don't you?
---
The Rules
Mention the creator: Kirsty and the Cat Read (a name buddy! How exciting!)
Thank/mention the person who tagged you: *looks around awkwardly*
Match books or characters to the questions below
Tag as many people as you like
ALRIGHT. LET'S DO THIS.
---
Reflection "When will my reflection show who I am inside" – An inaccurate book cover that doesn't really reflect what the book is about.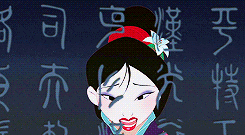 The Recruit
Meet James & the gang for the first time.

CHERUB: The Recruit tells James Adams' story from the day his mother dies. Read about his transformation from a couch potato into a skilled CHERUB agent.

Meet Lauren, Kyle, Kerry and the rest of the cherubs for the first time and learn how James foiled the biggest terrorist massacre in British history.
Like, what even is this cover? An orange shirt . . . hm, yes, I know exactly what to expect from this book now. There are so many alternatives that could have been done for this book but nope, this was the cover they went with. There have been some other editions but sheesh, imagination fail or what.
---
 Mushu – A character with a lot to prove.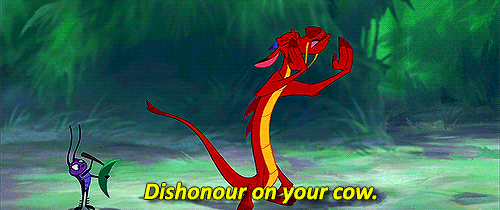 Edmund Pevensie
from The Lion the Witch and the Wardrobe
NARNIA … the land beyond the wardrobe door, a secret place frozen in eternal winter … a magical country waiting to be set free.

Lucy is the first to find the secret of the wardrobe in the Professor's mysterious old house. At first, her brothers and sisters don't believe her when she tells of her visit to the land of Narnia. But soon Edmund, then Peter and Susan step through the wardrobe themselves. In Narnia they find a country buried under the evil enchantment of the White Witch. When they meet the Great Lion, Aslan, they realize they've been called to a great adventure and bravely join the battle to free Narnia from the Witch's sinister spell.
I pondered over which of the excessively energetic characters that I'd read was actually just using that as a façade for something they were trying to prove, and then I thought of Edmund. I think that without even knowing it he's trying to prove so much to his family but does so by doing all the wrong things.
---
 "I'll make a man outta you!" – A character who develops the most OR a book with some kickass training scenes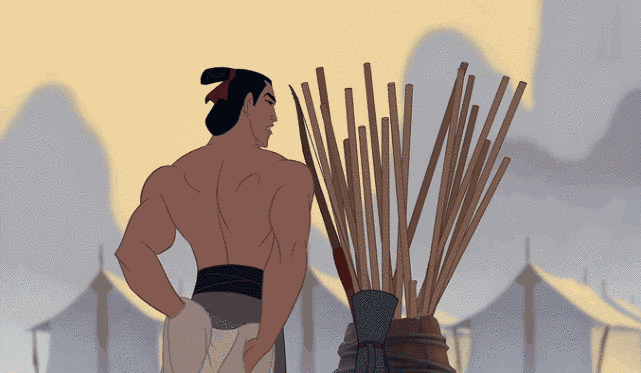 Tris Prior
from Divergent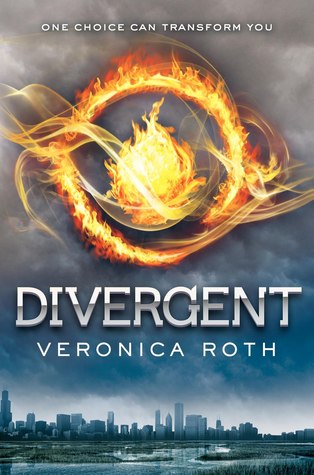 Beatrice Prior is on the brink of a decision that will change her life. In a society divided into factions all are forced to choose where they belong. And the choice Tris makes shocks everyone, including herself.

Once decisions are made, the new members are forced to undergo extreme initiation tests with devastating consequences. As their experience transforms them, Tris must determine who her friends are – and if the man who both threatens and protects her is really on her side.

Because Tris has a deadly secret. And as growing conflict threatens to unravel their seemingly perfect society, this secret might save those Tris loves… or it might destroy her.
Well, it had to  be Tris, didn't it? Okay, okay, there are probably a bunch of other characters. But I think I'll always admire how far Tris came in her ability to defend herself and the sacrifices she was willing to make for her friends.
---
 "A Girl Worth Fighting for" – A ship you will defend till your last breath
Kelsey & Ren
from the Tiger Saga
Passion. Fate. Loyalty.

Would you risk it all to change your destiny?

The last thing Kelsey Hayes thought she'd be doing this summer was trying to break a 300-year-old Indian curse. With a mysterious white tiger named Ren. Halfway around the world. But that's exactly what happened. Face-to-face with dark forces, spellbinding magic, and mystical worlds where nothing is what it seems, Kelsey risks everything to piece together an ancient prophecy that could break the curse forever.

Tiger's Curse is the exciting first volume in an epic fantasy-romance that will leave you breathless and yearning for more.
I mean really, that should come as no surprise. Houck liked to play with us throughout the series, testing our ability to keep it together as she repeatedly tried to pull these two apart. I won't tell you if they do end up together but these two are what I LIVE for.
---
 Huns – A book/character that gives you the creeps
The Commandant
from the An Ember in the Ashes series
Laia is a slave. Elias is a soldier. Neither is free.




 




Under the Martial Empire, defiance is met with death. Those who do not vow their blood and bodies to the Emperor risk the execution of their loved ones and the destruction of all they hold dear.




 




It is in this brutal world, inspired by ancient Rome, that Laia lives with her grandparents and older brother. The family ekes out an existence in the Empire's impoverished backstreets. They do not challenge the Empire. They've seen what happens to those who do.




 




But when Laia's brother is arrested for treason, Laia is forced to make a decision. In exchange for help from rebels who promise to rescue her brother, she will risk her life to spy for them from within the Empire's greatest military academy.




 




There, Laia meets Elias, the school's finest soldier—and secretly, its most unwilling. Elias wants only to be free of the tyranny he's being trained to enforce. He and Laia will soon realize that their destinies are intertwined—and that their choices will change the fate of the Empire itself.
Whew, this woman is terrifying. She's even worse in the sequel and I swear to god if ever there was a character that would give me nightmares, it's this one. She's a wicked woman and let us all pray that she's killed at some point in the series.
---
  Mulan – Your favourite badass female protagonist
Lysandra
from the Throne of Glass series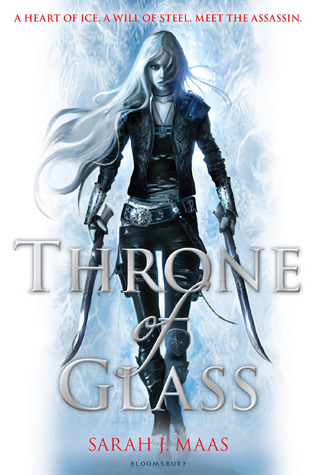 Meet Celaena Sardothien.
Beautiful. Deadly.
Destined for greatness.

In the dark, filthy salt mines of Endovier, an eighteen-year-old girl is serving a life sentence. She is a trained assassin, the best of her kind, but she made a fatal mistake. She got caught.

Young Captain Westfall offers her a deal: her freedom in return for one huge sacrifice. Celaena must represent the prince in a to-the-death tournament—fighting the most gifted thieves and assassins in the land. Live or die, Celaena will be free. Win or lose, she is about to discover her true destiny. But will her assassin's heart be melted?
You know, coincidentally, Mulan just so happens to be my all-time favourite Disney character. I would want to say Hermione for this one, but I've forced myself to pick someone else (anything HP is just a given, come on). I know that Lysandra isn't technically a main protagonist but she wins the cake here. From her presence in the fourth book onwards, she's been an amazing character whom I loved and I seriously cannot wait to see where events go in book six.
---
 Tags
Danielle @ Books, Vertigo and Tea!
---
~~ Kirstie ~~