I Won!
I never could have told you this time last year that I'd not only participate in NaNo, but win it. If you don't know what I'm talking about, NaNoWriMo is short for National Novel Writing Month and is a month where writers come together all over the world to try and write a 50,000 word novel and if you hit that word count, you "win"! Basically, you get to feel very overwhelmed by yourself at achieving such a feat.
If you missed my post on what I was writing about you can check that out HERE – however, I shall give you a quick run down now.
---
The Fire Under the Mountain
I am writing (I hit 50k but I haven't finished with the story yet) a fantasy novel/series set on a planet called Raleem. There are six different tribes which all have different elemental powers and we follow a girl and a boy from different tribes who both find themselves on a quest to right a wrong. The world is dying because of a lack of harmony between the tribes and the state of warfare is only ruining people's lives. The book has magic, adventure, love, and dragons – so everything I love to read about and therefore write about!
---
The Writing Experience
At one point during my writing I fell a whole 15,000+ words behind so I'm super proud that I managed to catch up and actually finished at 52k on November 30th. It was an awesome experience to have the internet supporting me as I wrote and was great fun. This was my second attempt at writing this story so it was really satisfying to get so far!
My biggest challenge whilst writing was not putting it off. Whilst I found myself having an enormous amount of fun writing and getting this world out of my head, the fact that I had to do a certain amount each day did begin to turn it into a chore. Nonetheless, I pushed through (with the help of bucket loads of tea) and got there in the end!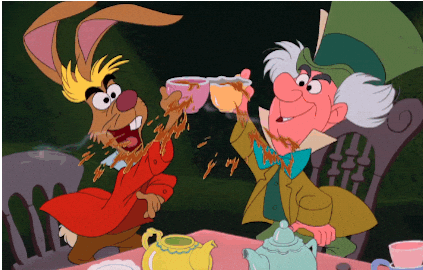 ---
My Advice
Definitely give NaNo a go! If you have an idea stuck in your head then it's the best possible thing you could do to write it out! I've watched people participate in NaNo for three years now but I've never realistically been able to do it because it was during exam period for me – but finally this year I didn't have that problem and could do it. So if you think you can manage to set aside a little bit of time for writing each day then definitely give it a go.
Have a plan, know where you're starting and roughly where you want to end. It's really hard to write when you don't know where your story is going for most people so start brainstorming. Get to know your characters, put them in a variety of different situations and see which ones they thrive in and which ones they fail – keep them in the book or throw them out. Remember: it's YOUR book and you can do WHATEVER you want in it.
I found on several occasions I got stumped with writing, the scene just wouldn't come. So I either took a break and let it sort itself out in my head or  pushed through. Even if you push through and what you're writing isn't top notch, it's better than nothing and probably not too far from what the final result will end up being. Persevere and don't give up. Have tea or coffee, a cat or dog, and an empty room to shout into through those tough moments and you'll be just right. And remember, writing is a valid excuse to not leave your house for many days straight! #HermitForever
Some things I found very helpful was getting the mood of wherever you're writing RIGHT. I write surprisingly well with music; I can't read or study with music, but damn can I write. I found that helpful for inspiring my characters to do things – if I'm blasting some Cold Chisel Khe Sanh then those characters are going to be taking on the world like there's no tomorrow. But also keeping things quiet aside from your own approved noises helps. Take a shower, take a nap, run up a mountain, roll around on the floor – do what you have to do to get in the head space and then GOGOGOGO.
And a final piece of wisdom that I shall impart on you is to write something, anything, each day. Who cares if you wrote ten words that were quite possibly not English. The point is that you wrote something and you're keeping habit of doing just that – the more your write the easier it is to write. And if I got to a chapter I just couldn't get to flow, I'd just to the next one and come back and knowing where exactly that first chapter was leading to helped write it. There's a lot to say for writing backwards. AND YOU CAN ALWAYS EDIT MY FRIENDS. So just write like you're a snail that discovered it has arms and is ready to fly and come back later to deal with the mess.
---
The Future
I am going to keep writing this book for sure! I think I have about 15k – 20k left to go and know where I want it to finish. I have another two books planned out for the series – AND I also have another standalone or series planned after that. My mind is buzzing with ideas and now that I've got the taste for writing I'm never going to stop. LOOK OUT WORLD, KIRSTIE IS COMING.
---
~~ Kirstie ~~