Guys, I absolutely have to tell you absolutely something very exciting. I am now the proud owner of SQUIRTLE socks! Yes! That's right, I totally went and bought Squirtle design socks because I saw that someone else had them on Instagram and obviously they're a required item of clothing. I have every intention of secretly wearing them whilst I hunt Pokemon just to feel extra cool. Ahem. Onto books!
This week's theme is:
Back To School: Required Reading for History Students that is Actually Fun
This week's actual topic was "Back To School Freebie". At first when I saw this, I had a small tantrum because I couldn't be bothered thinking up something to fill in the freebie. I'm quite lazy like that sometimes. But then I got thinking because the option of "required reading" being a topic came up. Which got me thinking about what if students were given really fun books to read to educate them. Obviously, this is a brilliant idea (#humble), so I pulled myself together and started thinking.
There's nothing worse than being super passionate about or just really interested in something but the content that you have to slough through to grasp some form of understanding about it is so dry that you shrivel up into a depressed prune. We all know there are more fun ways to learn – such as watching Downton Abbey to brush up on your 20th century dining table manners; or Merlin to learn about how muscles make men attractive the Arthurian legend. So! I present to you a list of books that will teach you something about history in a friendly and fun way. As a bit of a disclaimer, a lot of these are going to be war related and for that I apologise – I have been trying to expand my reading of Historical fiction but I seem to heavily gravitate towards all things war.
Top Ten Tuesday is a weekly meme hosted over @ The Broke and the Bookish and each week there's a different theme that we get to make a list about featuring ten related books. It's so much fun and the topics are always great! It's also a fabulous way to learn more about people's reading adventures and I recommend heading over to the official page to do some exploring through the link up.
---
#1
Goodnight Mister Tom
by Michelle Magorian
Let's begin this lesson with a classic. Ironically, I did actually study this one at school. Every now and then school gets it right – so I'm just reconfirming that they did a good job here. Goodnight Mister Tom is such a beautiful story about a boy called Will during WWII who is evacuated into the countryside for his safety. It's a self-discovery journey but it teaches you about war evacuees which I've always found an interesting topic. My infatuation has absolutely nothing to do with Narnia, of course.
---
#2
Once
by
Morris Gleitzman
And now, I think a good look at the other end of the spectrum is in order. Again, I did study this one, too. I remember reading this for school and being, for the first time, generally interested in the prescribed content that we had to sift through. It's a short book but beautifully written. I've since read almost the whole series but this story has certainly stuck with me over the years. This is a child (as is, 12+) friendly version of understanding from a Jew's perspective the perils of life in Nazi Germany and an introduction to the Concentration camps.
---
#3
Madame Tussaud's Apprentice
by Kathleen Benner Duble
Having momentarily dazzled your brain with war info, let's peddle back in time to the French Revolution (just in case you hadn't had your fill of fighting). This book was such a surprise for me when I read it. This is definitely intended for an older audience than the previous two, but it's amazing. It centres around the woman whose name we all know for her wax works. However, it contains so much that I had no idea about. I knew nothing about Madame Tussaud, herself, and I actually learnt some things about the lifestyle of the French Royalty just prior to the 1789 Revolution. This is set around the Revolution and is a real eye-opener to what went down and the terrifying amount of violence – so whether you're familiar with the history or going into it with fresh eyes, I think this is a good representation of it.
---
#4
 The Butterfly and the Violin
by Kristy Cambron
Ready to learn something new? This book was awesome. It's from a very unique perspective and is overall is a lovely story. The book will teach you about Vienna, Austria during WWII and the Nazi presence there. It will teach you about Auschwitz and the horrors that went on there. But most interestingly, it will give you new information that you didn't know (and I can almost guarantee this) about the role of music in the camps. This really is a brutal representation of the time but the overarching story is perfect. A fantastic second step to your Concentration camp education after Once.
---
#5
The Book Thief
by Markus Zusak

This book. Ugh. So many feels. Having fulfilled your quota of education on the Nazis and what they were doing to various parts of the world, it's time to come back to Germany itself. It's important to learn about what was happening to the people within the country and see the two sides to the story – the people who went with the regime, and those who didn't (but couldn't rightly do much about it). Written from a child's perspective, it's a gloriously innocent portrayal of wartime and the difficulty of being in a situation that is uncomfortable but completely out of your control.
---
#6
 The Water Diviner
by Andrew Anastasios
Continuing with our theme of war, we look towards the Australian effort in WWI at Gallipoli fighting Turkey. The book will explore the devastation of war on a family and the plight of a father to find his 3 sons who are all missing in action and presumed dead. This will, however, break your heart (into teeny tiny pieces), so be warned. But you will have a great desire to go to Turkey and see how beautiful it is once you've finished. Plus, if you're unfamiliar with Gallipoli then this is a great place to start your immersion.
---
#7
 The Railway Man
by Eric Lomax
Now for some truly nitty gritty devastation, I bring you this book. For our more intermediate readers out there who are looking to sink their teeth into slightly more dense but terribly fascinating history, The Railway Man is going to give you an education of a lifetime. For both readers familiar with POWs and those who don't know what that stands for (Prisoner of War), THIS is the book to read. Lomax's autobiography is a page-turner for it's unbelievable narrative of suffering and survival. It will open your eyes to unimaginable horrors and slot in another piece of the puzzle for the Japanese involvement during WWII.
---
#8
Longbourn
by Jo Baker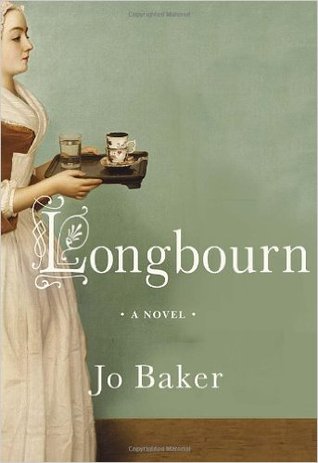 By this point, you'll have exhausted your mind completely and may need a dalliance into other sectors of the past. So, if you fancy yourself a romantic, a lover of Pride and Prejudice, or someone who struggled through it, Longbourn is your respite. This is the servants' tale from Pride & Prejudice and it'll spruce up the story in a way that will make your heart soar. It will also inform you as to the hardwork that servants during this period endured and the rigid formalities that dictated people's lives.
---
#9
 The Venetian Contract
by Marina Fiorato
Still unable to brave the face of war stories? No fear! Indulge yourself and jump around some more. The Venetian Contract (formally titled: The Venetian Bargain) will take you through an interesting tale of a Turkish woman who finds herself in Venice . . . during the plague. The story explores the fear of the plague, the difficulties of being a foreigner during this period (16th century) and one of the great fires that occurred in Venice destroying quite a lot of stuff. Whilst somewhat educational, it's more or less just a lot of fun.
---
#10
 All the Light We Cannot See
by Anthony Doerr
To finish off this journey with a bang, I bring your All the Light We Cannot See. This is a moving story set in both WWII Germany and France and follows two characters: a blind girl and boy swept into the Nazi regime. It'll show you the rigorous training for the Nazi soldiers and the tasks they carried out, and also the difficulties of living in Nazi occupied Paris. The blind Parisian girl certainly makes things more interesting. It's a read that'll make you feel sophisticated and round off your wartime educational reading exceptionally well. By this point you'll be a well-rounded history buff who's enjoyed learning what you know and an excellent guest at a dinner party.
---
 Want More?
If you're curious for other popular historical fiction books on various topics check out these:
The Help by Kathryn Stockett
Topic: racism in 1960s America
Outland by Diana Gabaldon
Topic: 18th century Scotland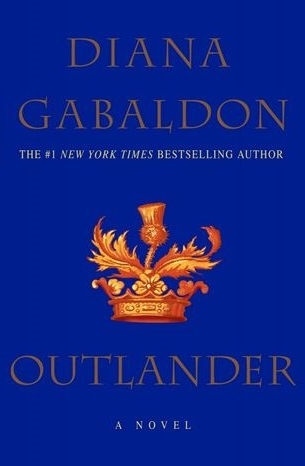 The Pillars of the Earth by Ken Follett
Topic: the building of the Salisbury cathedral
The Girl with the Pearl Earring by Tracy Chevalier
Topic: 17th century Dutch artist, Johannes Vermeer
The Boy in the Striped Pyjamas by John Boyne
Topic: Nazi Germany, Concentration Camps
The Name of the Rose by Umberto Eco
Topic: 14th century Italy, a mystery around an abbey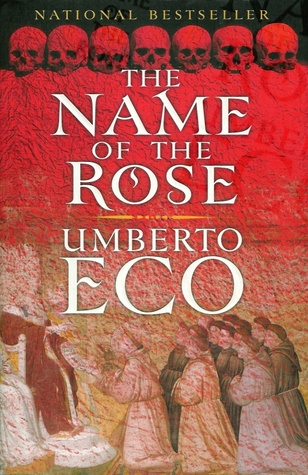 Salt to the Sea by Ruta Sepetys
Topic: The greatest naval disaster in history
Fever 1793 by Laurie Halse Anderson
Topic: the Yellow Fever outbreak in 18th century North America
---
 What's an historical fiction book you've found informative and fun?
 Share your thoughts below!
---
~~ Kirstie ~~