Well what d'you know? It's Tuesday again. I hope everyone's having a fabulous day because I know I am: I am going to see The BFG today and I am SO excited it's crazy. The BFG was one of my favourite stories as a child so bring on the magic!
I'm onto my final week of my holiday now which is scary but that means you can anticipate more frequent posting (although I think I've done a pretty good job?) and I'm going to give you all the gloriousness of some summary posts about what I've been up to and some info on certain attractions that I've visited. BUT BACK TO BOOKS.
This week's theme is:
Top Ten Things Books Have Made Me Want To Do or Learn About After Reading Them
Which is a pretty great theme because who hasn't read a book that has inspired them to do something? I know my Mum surprises the family with food that she's cooked according to what some character ate/made in a book she was reading. Books have to be some of the most inspiring things on the planet!
Top Ten Tuesday is a weekly meme hosted over @ The Broke and the Bookish and each week there's a different theme that we get to make a list about featuring ten related books. It's so much fun and the topics are always great! It's also a fabulous way to learn more about people's reading adventures and I recommend heading over to the official page to do some exploring through the link up.
---
#1
The Lion, the Witch and the Wardrobe
by C. S. Lewis
Inspiration: Learn to Fight
Whilst I haven't really done anything about this, I always feel like I need to learn to kick-butt after reading these books – this book in particular. Wouldn't it be fantastic to fight alongside mythical creatures, wielding a bow and arrow or a sword and swishing it through the enemies. Ah, yes, that is something that would indeed be glorious.
---
#2
Throne of Glass
by Sarah J. Maas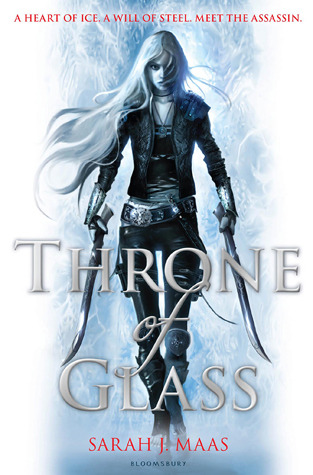 Inspiration: Read Novellas
So you might think that this is a bit of an odd one but it's quite a good one really. Since reading The Assassin's Blade, which is a bind up of all the novellas for this series, I've been converted from someone who looks down upon the money spinners that are called novellas and begun to see them as LIFELINES to tide me over between books and desperately claw at new material from our favourite authors about our favourite worlds. Maas is a life changer, I tell ya.
---
#3
Me Before You
by Jojo Moyes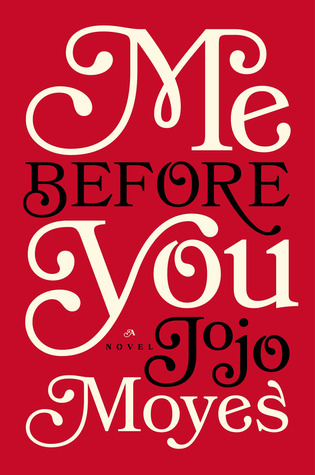 Inspiration: Travel & Live
If you've read this book then you'll understand why this book has inspired me like this. Don't worry, I'm not about to spoil those of you who haven't read it (but please make it a priority, you won't regret it). This book is awesome, and the characters within it will leave you with a thirst for life and a desire to hop on a plane and just DO something spontaneous. I think I've acted well upon this motivation so far, *waves from Europe*.
---
#4
The Thirteenth Tale
by Diane Setterfield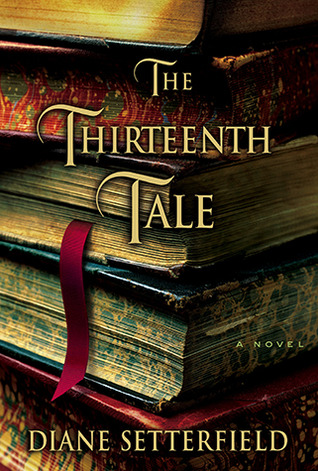 Inspiration: Read Mysteries-Thrillers
This book definitely shook my reading world up a bit. I finished it, it being a mystery, psychological thriller and realised that I love that genre. Usually, I stay away from anything that could potentially scare me (I have the same tolerance for horror that a snowflake has for summer), but now I realise that a mystery thriller sort of thing is really quite different to actual horror. I have since read and LOVED The Girl on the Train.
---
#5
All the Light We Cannot See
by Anthony Doerr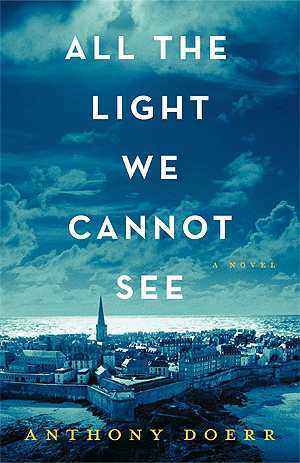 Inspiration: Learn to Read Braille
Perhaps this is a strange one, but I really enjoy learning about all things to do with communication. If you don't know, I'm currently studying Italian at university which has led me to dabble in some French and attempt a few words of German every now and then, but non-speaking languages intrigue me greatly. This book comes to mind every time I see braille now and I can't help thinking of how the little girl read whole books just with her hands. In turn, it makes me want to learn sign language as well, that would be really quite awesome.
---
#6
The Hitchhiker's Guide to the Galaxy
by Adam Douglas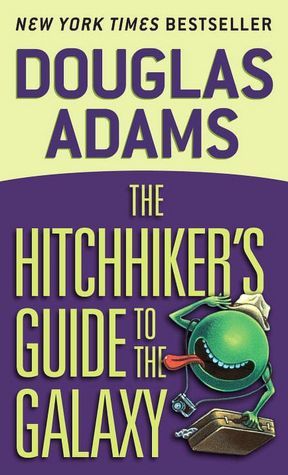 Inspiration: Learn to Fly
Okay so this is just a silly one but shush. I've always wanted to fly – if I could have any super power I would hands down chose flight. Imagine how much fun it would be – have you ever watched a bird playing in the air currents? It looks hilariously fun. You really should read this book if you haven't, it's bonkers, and it makes me want to fly because the method for flying as per explained in this book is brilliant.
---
#7
White Hart
by Sarah Dalton
Inspiration: Ride a Horse, or Something
There's a character, or creature I suppose, in this called Anta. Anta is basically like a giant stag – well, he's probably officially something or rather but I can't remember if it's ever specified. But he's so majestic and now whenever I see a horse or reindeer or deer or anything similar I have the urge to jump on its back and ride off to the sunset. I don't actually know how to ride a horse or anything as I have never done so, but I feel like it would be endlessly awesome.
---
#8
 All I Know Now
by Carrie Hope Fletcher
Inspiration: Be a Better Person
I absolutely have to mention Carrie in this because she's such a wonderful human being. Through this book and her YouTube videos I find myself constantly inspired to better myself. She has so many great things to say that really make you question the place of rudeness, impatience, and other nastier things in society. She's someone who's really made me realise that it doesn't cost or hurt to be nice, so why not?
---
#9
If I Stay
by Gayle Forman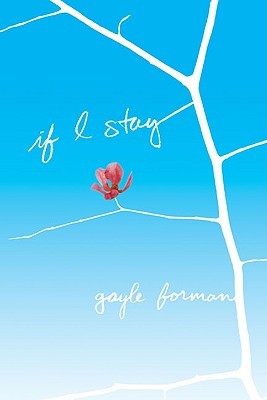 Inspiration: Play Cello
Mia in this story plays cello (really, really well) and ever since reading this I cannot even tell you how much I've wanted to play it. I do play piano but that's something very different and I'm sure that one day I'll take the bull by the horns and book a cello lesson. I think it's such a beautiful sounding instrument.
---
#10
 The Railway Man
by Eric Lomax
Inspiration: To Teach Others about History
What I mean by this one is that I've always been passionate in my belief that history is a lesson to be learnt because there are so many mistakes living in the past, and in order for people as a whole to move forward they need to understand those. The Railway Man is the memoirs of a man who was held as a prisoner of war by the Japanese during WWII and endured things you couldn't even imagine. This book definitely fed that fire in me to make more people aware of these things in the past in the hope that it'll stop others from making the same mistakes again.
---
 What's a book that's inspired you?
 Let me know in the comments below!
---
~~ Kirstie ~~