Despite me not actually buying that much, June was a pretty spectacular month for books for me. I haven't read anywhere near as much as I thought I would have at this point but I've got so many amazing books in the pipeline. Argh, I'm just so eager to get around to all of them – it's really not fair that I can't read 3 books in one day, that would be really handy at this point.
But as a sort of unrelated side note I wanted to share with you the BEAUTIFUL new Pops that I got at Supanova (a pop culture convention). There was a massive stall of these and I was specifically hunting down The Mad Hatter and Lumiere (from Beauty and the Beast) but alas it was not to be. But I got these beauties instead.
They are Snape (from Harry Potter, of course) who is on the right, and Time from the new movie Alice Through the Looking Glass. Time is especially cool because he has cogs on display at the back of his head – I just couldn't not get them!
---
BOUGHT
June was a good month for me when it came to buying books. I spent next to no money on them having only got a couple of books in a sale and bought one for a signing. At the moment, I'm really pumping through books I've received for my birthday and haven't wanted to buy too many because I am just about to leave for the UK for the whole of July – there's nothing more depressing than buying books you can't read. So! Let's see what I got.
Eon
by Alison Goodman
I've just started reading this book and so far I am loving it. Supanova was on in Perth from the 24-26th June and of course I went. The event hosts a selection of different celebrities and luckily for me there were some amazing authors there! Goodman happened to be one of those and I've seen both this series sand her other (Lady Helen) floating around a lot and I've wanted to pick them up. So I jumped at the opportunity and bought  Eon – it is also personally signed for me!
Cast Not The Day
by Paul Waters
There was a sale on for historical fiction over at Booktopia (an Australian online book company) and they were also doing a deal for free shipping. So come on, you didn't really think I wouldn't jump on this? I bought this book and the following three below for absolute bargain prices and I'm eager to read them. This one is set in the 4th-century AD in England during the Roman Empire and oooh boy do I think this is right up my alley.
Honour this Day
by Alexander Kent
Now, I'd not actually heard of Kent prior to purchasing this book but holy moly he has a whole series dedicated to these characters going on. From what I understand, the series follows the character Richard Bolitho who travels around the world on a ship. The books are set in various years in the 19th-century and explore particular adventures. As far as I know it's entirely fiction but I just love the idea for this series.
Cross of St. George
by Alexander Kent
And if you're getting one of his books, why not get two? This is another book in the same series (which is called Richard Bolitho) set in 1813 and Bolitho is travelling from Canada to the Caribbean in this one. I'm pretty much jumping with excitement to dive into this series – I really hope it lives up to expectations!
The Maid
by Kimberly Cutter
The final book that I snagged a deal for from Booktopia was The Maid. This is the story of Joan of Arc – however, I'm not sure exactly what it is. I don't know if it's sticking to historical accuracy or if it's just a fictionalised retelling of her story. But there is a cute little book trailer by Bloomsbury that goes with it if you feel so inclined to watch:
---
RECEIVED
I received a few books in June as belated birthday presents. I cannot express how excited I am to read all of them – unfortunately I think a lot of these will have to wait until I return from the UK but I'm practically drooling with anticipation of reading them.
Bitterblue
by Kristin Cashore
I'm flailing with excitement about this one – it's the third and final book in the companion trilogy by Cashore. I thoroughly enjoyed Graceling and I did like Fire albeit slightly weird but I adored the character Bitterblue so I have high expectations for this one. I've also got it in a wonderfully floppy edition which is keeping me wildly entertained.
All I Know Now
by Carrie Hope Fletcher
SO I FINALLY HAVE THIS BOOK. In fact, I now have two copies of it. Apparently everyone tapped into my excitement of Carrie's general existence and I got two different editions of the same book – which I'm really quite pleased about. If ever I was going to have a mix up and get two of the same book, it would be this one! I now have the UK/AUS version and the CAN/USA version, so yes, I shall be checking out the differences between them with pen and paper at hand because that's a fun thing to do. I'm crossing my fingers that I'll get to actually meet Carrie at one of her signings for her new book when I'm in the UK too!
Carry On
by Rainbow Rowell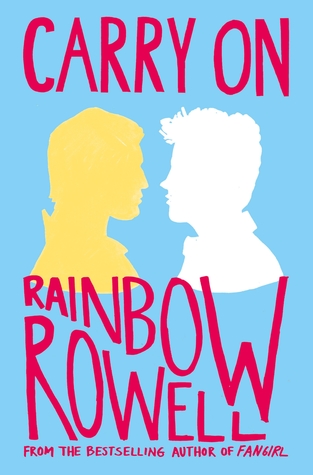 AHHHHHH. I read Fangirl not long ago which of course meant that I absolutely definitely had to read this one or I would spontaneously combust. Rowell is a sneaky little author – how better to market a book then by putting the book in another one? Okay, that would have only made sense to those of you who've read Fangirl. But basically, I am very extremely excited about this and can't wait to have more Simon and Baz time.
The Darkest Part of the Forest
by Holly Black
I am relieved to finally have this book to read. There are some books for me, and probably for you too, that you try to convince yourself to buy/borrow for several days/weeks/months/years straight but never manage to commit. For so long THIS has been that book for me. I've just never been able to say YES, TODAY IS THE DAY. THE SUN IS SHINING, THE TANK IS CLEA- oh sorry. Let's hope this lives up to expectations.
---
PRE-ORDERS
I received two subscription boxes in June. One was the May edition of OwlCrate (see my unboxing here) and I loved that box so much! The other was the June edition of The YA Chronicles!
Everland
by Wendy  Spinale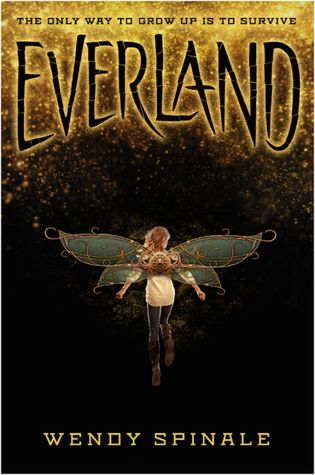 I am desperately hoping that this is every bit as amazing as it sounds. This is essentially a Steampunk retelling of Peter Pan. If you've been around here a little while then you'll know that that is basically my dream come true. I could ask for nothing more in a book except maybe a little baby dragon.
You Know Me Well




by Nina LaCour & David 

Levithan
Well I didn't know much about this book before it arrived but I've become increasingly more excited about it. It's an LGBT+ novel as that was the theme of June's box for The YA Chronicles and I think this sounds super duper interesting. I'm also slightly freaking out that Levithan co-wrote this, *squeals quietly whilst jumping up and down on bed*.
---
 AUDIOBOOKS
So I realised this month I keep forgetting to tell you what audiobooks I'm buying. Oops. I'm subscribed to Audible which is a company that you pay a fixed amount to each month which entitles you to one free audiobook. If you want to buy an audiobook after you've claimed your free one, then you get a discount and all books are $14.95 (AUD) which is fantastic because sheeshkabab, some audiobooks are like $60+. Anyway! I've slowly been collecting the Harry Potter series, so:
The Harry Potter series
by J. K. Rowling
The books are narrated by Stephen Fry which is partially why I'm so excited to get them. I'm well overdue a reread for Harry Potter so the plan is that I'm going to listen to all of them whilst I'm in the UK – what better a place is there?!
The Diviners
by Libba Bray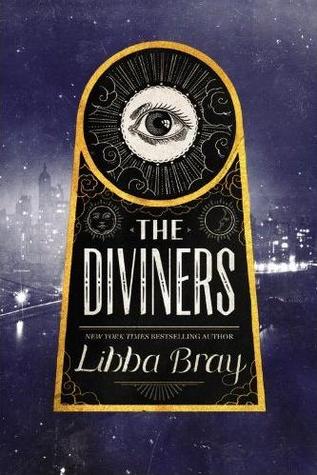 I've had this one for a little while now and I'm slowly making my way through it. I find it tricky to set aside time to listen to books so I'm really going at a snail pace. I loved A Great and Terrible Beauty by Bray so I decided to give this one a whirl as I couldn't see myself buying it to read-read in the foreseeable future. So far I'm really enjoying it.
---
 E-BOOKS
I didn't go mad at all when it came to e-books this month. In fact, I've got just one. I like to browse through the books of the week on iBooks as I have an iPad and read off that. The book of the week is free to download so many of my e-books have been collected that way.
The Fire Sermon
by Francesca Haig
This one just sounded like something I might like and I love the cover. Seeing as it's a free book I figured those were enough of a reason for me to download it!
---
That's a wrap!
I'm super pleased with all these books that I got this month and I am so excited to read them. It's going to be fabulous I can tell. So many fantastic books, so little time.
Have you read any of these? What did you think!
---
~~ Kirstie ~~