Daughter of the Siren Queen
by Tricia Levenselelr
sequel to daughter of the pirate king
Genre: Young Adult, Fantasy
Author: Tricia Levenseller
Published: February 2018
Publisher: Square Fish
Pages: 368 [paperback]
Initial Thoughts upon Finishing
Aaaa-mazing! Just as good as book one and filled with so much action. This had a wicked fast pace and was so easy to read. The tension between Alosa and Riden the whole book was complete agony!
What's it about? (spoilers for book one)
This is the sequel to Daughter of the Pirate King which is an epic pirating adventure story you don't want to miss. In this sequel, Alosa has completed her mission from book one to retrieve the third and final part of an ancient map that would guide the pirates to the den of the sirens, where unimaginable treasures are hidden.
The story begins Alosa reporting back to the pirate king, her father, but not after receiving some interesting information from the baddie of book one, Vordan. Seeds of doubt are sown in her mind about her father's intentions and it all boils down to a race like you've never seen before.
The majority of this book, without giving spoilers away, is this epic race across the seas where Alosa pushes herself and her crew to the limit to gain every inch they can on the pirate king, risking their necks along the way to beat the pirates to the hidden treasure of the sirens.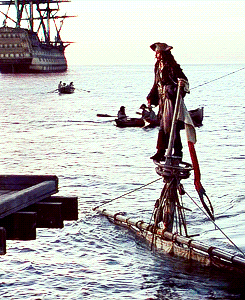 What I loved
Oh, you mean aside from everything? This series is ridiculously good and the second book sure as heck lived up (and beyond) to book one. The action is non-stop, the violence is in abundance, the romance is angsty and frustrating and the friendships are powerful and inspiring.
Out of all the things, the actual race and action on the ship itself was my favourite thing. I love the way that Levenseller describes the crew managing themselves on board the ship. The expanse of the sea and the cool fighting that happens makes this book such a page-turner.
We get to explore the complexities of Alosa's siren side more in this book too, which is a lot of fun and a lot of danger. This ties in nicely to the role Riden plays and feeds into the near-animosity between the two of them. I *almost* found unbearable at times. We will discuss this in a bit.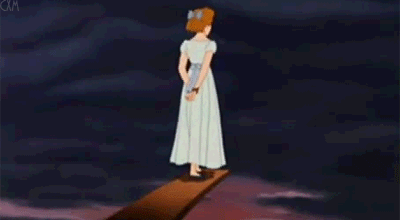 Naturally one of the REALLY awesome things about this series is the female dominance of the narrative. Alosa's ship is 90% women and they are fierce and strong and powerful. It is a really empowering read to see how they work together and makes it very enjoyable for the reader. That being said, the male characters are uplifted by the extreme female presence in a really clever way. Each of the men on board the ship are inspired by various women to better themselves and become really strong characters in their own right.
Riden & Alosa
There were some discussions between Alosa and Riden as they try to work out their feelings towards one another when it felt things were toeing dangerously close to manipulation and mind games. I'm still undecided on this front and unsure if Levenseller was trying to paint Riden as just being honest—in an attempt to create a healthy relationship in a book rather than one that is all fiery passion—or if Riden is just a conflicted character who got muddled and nearly gaslights Alosa.
There is one conversation in particular where this happens where Riden really wants to kiss Alosa—does so—then pulls away and tells her off for using him because she's upset. When, in reality, it felt that Alosa was being very reserved and wary of Riden using her but nonetheless this accusation causes her to spiral badly. Like I said, unsure if this was an intentional writing device but it was scarily realistic of how *real* relationships can go down. Thankfully, Riden fully redeems himself from this low-blow as the story progresses.
Summary
Bloody brilliant. Cannot wait to read absolutely everything else that Levenseller has and will write because her stories are so entertaining. This was a fun, pirate adventure and I couldn't get enough of it. If you haven't read this series yet, you are missing out!
---
Grab a copy!
I am an affiliate with these companies. By using these links to purchase books you are supporting Upside-Down Books!
Get free worldwide shipping and great prices with The Book Depository and Wordery!
Support an Australian company with Angus & Robertson and get free shipping on orders over $60!
Support an Australian company with Booktopia and enjoy flat rate shipping for AUS/NZ!
---
You may also like . . .
---
Have you read TITLE?
Are you planning on reading it?
---