The Moroccan Daughter
by Deborah Rodriguez
Genre: General Fiction
Author: Deborah Rodriguez
Published: February 2021
Publisher: Bantam Australia
Pages: 336 [paperback]
Thank you to Penguin Random House for sending me a copy of this in exchange for an honest review! This is my stop in the blog tour for The Moroccan Daughter so continue reading to hear my thoughts on it!
Initial Thoughts Upon Finishing
I loved it! I gobbled this up in about one day because it is really hard to put down. The vibrant atmosphere of the book is irresistible with the Moroccan setting. Not to mention a wonderful array of strong female characters!
What's it about?
This is the story of Amina and challenges of her two worlds colliding. It's compelling, it's beautiful and the characters are simply to die for. This certainly lives up to the standard we have come to expect from Rodriguez's novels which always shine a light on a fascinating corner of the world.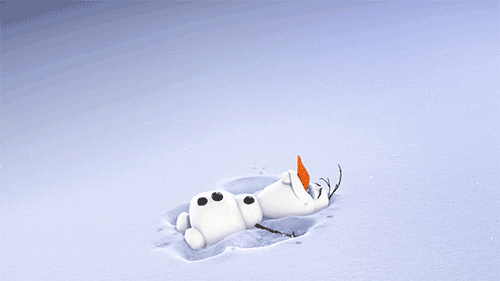 Amina lives in California with her husband, Max. Amina is Moroccan and has been away from her family for a long time. Her family thinks she's in the States for college and they have no idea that Max even exists. She's living a double life, coming up with a variety of excuses and reasons for why she always stays a bit longer in the States.
This book is set around Amina's sister's wedding (Naziha) which brings Amina back to Morocco to celebrate. Amina convinces two friends of hers from California to accompany her, convincing them that it's something not to be missed and the weddings are so big that they wouldn't even notice a couple of extra. This is how Charlie and her grandmother, Bea, come into the story.
But it's more than just Naziha's wedding on Amina's agenda, at the urging (and fair enough) of Max, Amina is to finally tell her father that she is married and wants to stay in California. It's a huge thing and directly goes against every expectation her father has of her.
When we arrive in Morocco, one more important female character is introduced to us: Samira. Samira is essentially the family's maid, but as with anyone in this sort of position, she's so much more than just help. Samira has seen this family through it all and holds many secrets within her. She's a fantastic character who weaves all the little stories together.
Why I Loved This
This book was simply a delight to read. I love reading books set in places I have never been to and know little about. Morocco is certainly one of these. I've never set foot in any African country so when an opportunity like this presents itself, of course I must read! Rodriguez paints the most captivating and chaotic picture of this country. The Medina sounds so busy and bustling, and just like any other major tourist hotspot—filled with people trying to sell you things!
I enjoyed the chapters' rotating perspectives from Charlie, to Amina, to Samira and Bea. Bea was by far my favourite. An energic, blind grandmother, Bea is how we explore and learn about the most interesting things in this book. To be honest, I didn't know what a hammam was before this book, but though it sounds intense, I so want to go to one. It's a form of bathhouse and I sure think I'd come out squeaky clean at the end.
The more I kept reading as these four women made their way through this book, the harder it became to put down. The adventures and interference of Bea in other people's lives was thoroughly entertaining, Charlie added an extra element of intrigue, Samira was a complex character with her heart in the right place and poor Amina was tormented by all the tough decisions laying ahead of her. Bea truly was my favourite character. I think it was a great idea to have a blind character in this book because the way that Bea experiences her time in Morocco was very descriptive (as you can imagine) which was fantastic for helping readers who also haven't been to this place imagine it. But Bea is just full of so much cheeky energy and dabbles in a bit of 'black magic', so they call it, which was another nice touch to bringing some unexpected things into the story.
What surprised me was the number of twists and turns in this story that I didn't anticipate. Obviously I won't go into them here because of spoilers but there were two main revelations that I just DID NOT see coming. Naturally, I was thrilled by these because they added this extra depth to the book which was welcome.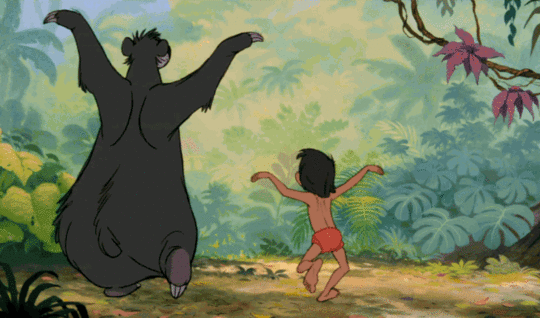 Morocco vs USA
In general, I always find a story interesting when there is a conflict of culture involved. I liked that 99% of the book is actually set in Morocco and we're not wasting any time in the USA, a setting we are overly familiar with, so all the energy of the book is set towards describing the sites, smells and sounds of the place.
There is a wonderful juxtaposition between Amina and her American friends (and even Max) as she tries to work out the best way to break the news to her dad. Whilst they're trying to support her there is that underlying feeling that they don't truly understand, and Amina's frustration builds as time continues to pass with no progress.
I feel like Rodriguez has done a really good job of writing about a place, foreign to many of this book's readers, through a lens that they will understand. And I love that there are so many elements of a different country and culture explored. From simple day-to-day routines, to relationships, children, work and gendered rolls. It's all in here.
Summary
This is definitely something you should pick up and read! The atmosphere of this book is something else and you will love every chapter. I can't wait to see what and where Rodriguez writes next because if it's anything as exciting as this I am so there!
---
Grab a copy!
I am an affiliate with these companies. By using these links to purchase books you are supporting Upside-Down Books!
Get free worldwide shipping and great prices with The Book Depository and Wordery!
Support an Australian company with Angus & Robertson and get free shipping on orders over $60!
Support an Australian company with Booktopia and enjoy flat rate shipping for AUS/NZ!
---
You may also like . . .
---
Have you read the Moroccan daughter?
Are you planning on reading it?
---