Genre: Young Adult, Fantasy
Author: Tricia Levenseller
Published: February 2017
Publisher: Square Fish
Pages: 311 {paperback}
---
Initial Thoughts upon Finishing
This was crazily addictive! Alosa is such a powerful lead in this book and there is a fantastic array of characters. I loved the adventure and Levenseller really keeps us on our toes when it comes to the (SIZZLING) romance in this book. I have never been so eager to IMMEDIATELY pick up a sequel and am furious at myself for not already owning it. GAH. I need to know what happens in book two!
---
Daughter of the Pirate King
This is the pirate story you've all been waiting for. We dive straight into the action, no frilly bits here, no sir!!! Levenseller is possibly my favourite person in the whole wide world for doing this because oh boy, do I have a short attention span OR WHAT. A quick start is the way to my heart.
This story follows the daughter of a pirate lord (king, whatever) who is called Alosa. A name I originally thought was super weird but have come to love. I want to be Alosa. I want Alosa artwork all over my walls. Alosa is life.
She is a kickass, epic badass pirate with a female crew and a no-nonsense attitude to boot. She has fiery red hair (and look, I will look past the apparent need for leading ladies exuding high levels of badassery to need fiery red hair) and is on a mission. Her father wants her to retrieve a fragment of a map.
What map, you ask me. Well. There are three main pirating families in this small fantasy world and way back when something happened which means that the map was divided into three pieces and each family received one piece to safe keep. The map leads one to a mysterious island with a treasure trove of STUFF. So obviously everyone's pirate-y hearts are itching to get a hold of it.
Alosa is to let herself be captured so that the two brothers who captain the rival family's ship/fleet/crew (etc) lock her up on their ship, from which she should then retrieve the map, escape and bring it to her father. He will then supposedly become the affectionate father she has always wanted and shower her with love and gratitude before sailing away to claim the treasure on this island.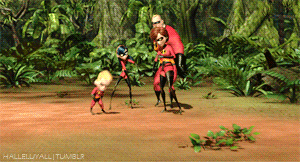 You feeling them daddy issue vibes? YUP. But, of course, one of the brothers is absolutely GORGEOUS and I need a framed photo of him by my bedside also. His name is Riden. If you haven't read this book yet then I implore you to so that you can add him to your collection of amazing fictional men that may or may not include the beloved Rhysand.
Riden and Alosa battle it out in a game of wit and flirtations to suss out each other's secret agenda and discover the best ways to use each other. There is deck swabbing, smelly pirates, snaggle-toothed smiles and much more to be found within the pages of this book.
---
Why I Really Enjoyed This
I really enjoyed Alosa as a character. This was by far the best element of the book for me. The plot is really exciting and comforting being the traditional quest to be the first to the map and thus the treasure. But the palpable tension that sizzles between Riden and Alosa has me begging (I was going to say "gasping" but I fear that makes me sound invested in this in a weird way . . . ANYWAY) for book two!!
The characters are just fun! I loved how varying the cast of pirates was upon Riden's ship and the contrast between good-hearted Riden and his moody, broody brother Daxton (Daxon? I've already forgotten dangit).
Alosa holds her own against a ship of sex-deprived men SO WELL. Not once did I think, huh what a cop out that she wriggled her way out of that one. Nor is Alosa masculine or lacking feminine elements to make her less likely a target of ill-intentioned men. She is simply a strong, independent woman who won't take no shit from no men.
This, I admired. Alosa is beautiful and attractive and also fights like a badass. She knows the right moves to make to attract the attention she wants and she also knows how to fight off a men with bad intentions. Her safety is hard-won and totally fair but I also loved that Levenseller didn't paint her as a fair maiden who would faint at the sight of the male anatomy. Levenseller stands nose to nose with the reality of life and all the desires it brings with no shame or fear.
---
Pirates!
Obviously the pirating in this book is so good. We have all the stereotypes you could want and they're all done in ways that are enjoyable to read and don't make you roll your eyes. Well, I didn't roll mine but maybe you're more cynical than I am and harder to please. I am but a humble, pirate-loving gal.
I loved that 90% of this story is also set on a ship. There is something so tangibly atmospheric about a pirate ship. You just know how it would feel, smell and be like without necessarily ever having been on a ship yourself. It's one of those things we are all intimately familiar with thanks to Jack Sparrow and crave more of because pirate ships are FUN and there is so much mischief to be had. Why would you not take advantage of that and set the whole story there?!?
One of the really fun parts about the pirate side of things is how this challenges Alosa to be very inventive with her tactics. What do I mean by that? When she's trying to seek answers or sneak about the ship in search of this missing map fragment, she has to take into account the suspicious nature of pirates and the extra element of danger. You'll find when you read the book that there is this added level of spicy flavour to the plot that thickens it into the best soup you've ever had (too many analogies? I agree).
---
Summary
BRILLIANT. BRILLIANT. BRILLIANT. One of the best fantasy/adventure/pirate stories I've read in a long time. I fear that Levenseller has ruined me for ever enjoying another pirate story again. Please, sign me up to read ALL of Levenseller's future books because clearly, the woman can write. This is not to be missed so make sure you get a copy and join in on the fun!!!! Like I said: RIDEN, people.
---
Grab a Copy!
I am an affiliate with these companies. By using these links to purchase books you are supporting Upside-Down Books!
Get free worldwide shipping and great prices with The Book Depository and Wordery!
Support an Australian company with Angus & Robertson and get free shipping on orders over $60!
Support an Australian company with Booktopia and enjoy flat rate shipping for AUS/NZ!
---
 You might also like . . .
---
Have you read Daughter of the Pirate King?
Are you planning on reading it?
---

~~ Kirstie ~~