Genre: Historical Fiction
Author: A. J. Pearce
Published: April 2018
Publisher: Picador
Pages: 288 {paperback}
---
Initial Thoughts Upon Finishing
This was absolutely brilliant! What a plucky and inspiring wartime novel. I'm thoroughly annoyed with myself that I didn't simply read this sooner. The characters are wonderful and the story is so engaging. The language really pops and draws you in – this is a must-read for those interested in the British home front during WWII.
---
Dear Mrs Bird
First of all, a big thank you to Pan Macmillan (Picador) for sending me a copy of this way back when it was first published. Being the bad person that I am, it is only now several years later that I've actually whipped my life into order and have read it. BUT OH WAS IT WORTH IT!
The book follows a main character called Emmeline (Emmy), it's set in 1940 during the Blitz (WWII) in London. She has aspirations, goals and a zesty character that see her hurtling with great enthusiasm toward her dream of being a war correspondent. A difficult and some might say lofty goal to achieve being a woman in that time.
But Emmy is put off by very little, showcasing the pluckiest attitude that you ever did see. She lives with her best friends, Bunty, who is amazing and exactly what a best friend should look like. When Emmy finds an advertisement for the job of her dreams she applies right away, with buckets of support from Bunty (and also the local newspaper guy who is v. invested in Emmy's success as a human being).
Of course, this is not without its challenges and Emmy finds herself in a job that is not quite what she expected. It's for a women's magazine—specifically the section that writes advice columns. Telling herself that if the men could doddle off to war and get on with it, she, too, can get on with a job that doesn't quite have all the trimmings she was expecting. From here, we follow Emmy's life on a rollercoaster of emotions (once again, I emphasise the pluck of this book) as she goes through the ups and downs of war, friendship and a difficult career.
---
Why I Loved It
I fell in love with this story from probably somewhere near to page 10. It sucked me in with its vibrancy. The characters—THE CHARACTERS—oh, they are marvellous. Bunty: brilliant. Emmy: inspirational. Charles: delightful. Mrs Bird: fearsome. You name it, this book has it.
I wasn't sure exactly what to expect going into this as I've never seen much of a buzz around this book but I am officially declaring that there should be a buzz, and furthermore that this IS the buzz. Please read this book and do yourself a favour. If life is ever feeling tough then this will pip you right up and slap some perspective onto your woes.
I also thought that the plot was nicely balanced; it's a well-made cocktail, for sure. There is laughter and there is much sadness. This sent a spearhead of sorrow straight to my heart at times. There is no shying away from the horror of this book's reality: WWII. You will bite your nails and panic, hoping that the characters make it out alright at the end of it. It is totally engaging and engrossing and good luck getting anything else done whilst you read this.
---
Summary
This is just a damn good historical fiction. These days (she says, as though a seasoned historical fiction reader who is wrinkled at the edges and lacking inspiration), I find a 'generic' historical fiction story hard to love, hard to award five stars. Without an added OO-AHH effect from revealing some previously unknown fact about history, I often find these books to read more or less just like any old romance. Well, my friends, this is not that. This has much more to offer than just that.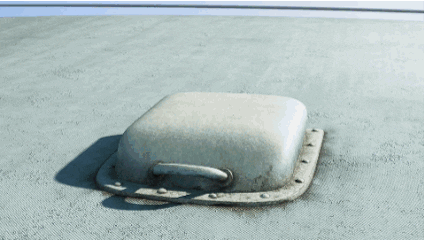 ---
Grab a Copy!
I am an affiliate with these companies. By using these links to purchase books you are supporting Upside-Down Books!
Get free worldwide shipping and great prices with The Book Depository and Wordery!
Support an Australian company with Angus & Robertson and get free shipping on orders over $60!
Support an Australian company with Booktopia and enjoy flat rate shipping for AUS/NZ!
---
 You might also like . . .
---
Have you read Dear Mrs Bird?
Are you planning on reading it?
---

~~ Kirstie ~~