Genre: Fantasy, Young Adult, Retelling
Author: E K Johnston
Published: October 2015
Publisher: MacMillan Children's Books
Pages: 325 {paperback}
---
Initial Thoughts upon Finishing
This wasn't actually the story I was expecting it to be and I'm far less satisfied at the end. However, it was pretty cool. I enjoyed the setting and where the evil comes from in this story but I thought the ways in which the main character outwitted him wasn't particularly inspiring.
---
A Thousand Nights
So this book flags the question in the blurb to start with, is this a story about a girl outwitting a monster or is this one of the stories that Scheherazade told in the actual 1001 Nights. We have a kingdom where a young king had an accident and came back evil.
He started marrying girls throughout the kingdom and each night they died and he would ride out to find a new wife. This is reasonably in keeping with the story we know. We have a main character who is never actually named throughout the story who wants to save her sister, who is very beautiful, from being selected as his new wife.
So the story takes off and she achieves this and then also manages to keep from dying each night. There's not an awful lot of action that happens in between, it's mostly a weird sort of dance between her and the king as to will he, won't he kill her that night.
Essentially, this is a story about a girl who knows the ways of the desert and is confident in herself to try and survive the mad wrath of a king who is possessed by a demon.
---
What I Enjoyed
I loved the setting. The way that the main character told us about her homeland in the desert with her family was really interesting. I do think Johnston has done a wonderful job in creating a fully formed world, rich with things to explore.
I liked the tension of not knowing how the main character would survive every night but never felt overly stressed. I guess overall I found it to be an enjoyable story which I loved returning to, to find out what would happen next.
---
The 'Eh' Side of Things
On finishing this book I'm somewhat underwhelmed. There are no stories actually told each night that we as readers get to enjoy – not in the way that Renée Ahdieh writes her retelling of this tale in The Wrath and the Dawn – so I felt like that was a crucial part of this story that just wasn't there.
The cleverness in debating who was actually telling this story (i.e. is this real or is this one of the stories Scheherazade told her king) was cool but I didn't pick up on it at all. There is a separate chapter at the end that hints to this but overall I just didn't think that the suggestion of this being Scheherazade's story was necessary. It didn't really bring anything to the table for me.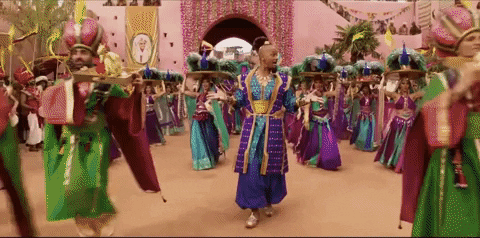 There isn't anything in particular that our main character does to outsmart the king. She has magic and uses it to influence events and try to protect others but I never found myself going wow, that was clever. I don't think she came across to me as strong as the author had intended.
---
Summary
This was an okay book. I enjoyed reading it, perhaps I had the wrong expectations going into it. For now, I will leave it at a happy 3-star rating though part of me wants to drop it a little lower. I won't bother continuing the series but I wish you all the best if you decide to give this one a go for yourself.
---
Grab a Copy!
I am an affiliate with these companies. By using these links to purchase books you are supporting Upside-Down Books!
Get free worldwide shipping and great prices with The Book Depository and Wordery!
Support an Australian company with Angus & Robertson and get free shipping on orders over $60!
Support an Australian company with Booktopia and enjoy flat rate shipping for AUS/NZ!
---
 You might also like . . .
---
Have you read A Thousand Nights?
Are you planning on reading it?
---

~~ Kirstie ~~