3.5/5 STARS
Genre: Young Adult, Fantasy
Author: April Genevieve Tucholke
Published: October 2018
Publisher: Simon & Schuster
Pages: 352 {paperback}
Thank you to Simon & Schuster for sending me a review copy
---
Initial Thoughts upon Finishing
This was a really interesting read – but I admit I wanted to love it even more. Following the Mercies through their Scandinavian journies was a lot of fun. But I did find that overall there was a small imbalance between wandering and action. I would definitely pick up a sequel, however, because I think this crazy world still has so much more to give! Plus the characters are super badass.
---
The Boneless Mercies
This is a story about a group of women who do 'mercy' kills. The book is based on Norse mythology and heavily leans upon many cultural aspects from it. The boneless mercies wander from place to place, town to town and are hired by people who have a friend or family member who is sick or injured or old. Someone who it would be considered a mercy to kill – and always (I think) with the person in question knowing and consenting. It's a cool concept.
Our girls have had enough of the killing business. They throw around ideas in this book of how to leave it, what they would do and where they go. Throughout the story, we meet sea witches, swamp witches, nomads with bow and arrows and giants, to name a few. They take us on an exciting adventure through the lands as they meet with these people, take on missions and try to find their place in the world.
The characters are quite varied with mysterious backstories. Each has their own agenda and reason for having joined the mercies in the first place. They're like a badass, rag-tag group of lost people who make an awesome team. Most of the time. This is a very interesting world and I'd be so curious to pick up a sequel to this book to explore it more.
---
What I Liked
I liked the world in this book, very much. I also quite liked a handful of the characters (although not all). I thought it was a creative concept, one I haven't read about before – and whilst I have some grumblings about the ever so slightly too heavy lean on Norse mythology (more on that later), I'm a big fan of Norse mythology and really enjoyed its presence.
I couldn't put my finger on exactly what it is about this world that has me so curious for more. I loved travelling with these women through the lands and watching them practise their morbid tasks. I loved visiting the sea witches and seeing the really cool place in which they lived. I loved the QUEST of it all. I loved Frey and I loved Runa. But . . .
---
What I Want to Know More About
. . . this book is just lacking a bit of oomf. All we do in these pages is walk and travel and talk and brood – and then OH! a bit of fighting. And the fighting is certainly cool when it happens and you revel in the camaraderie between the mercies. But the backstories were missing, the depth to the plot elements was missing – I just need more.
We slowly get the backstories of each of the girls but Trigve is never *really* explained. I was so confused going into this from the start why there was a guy travelling with this group of mercies? Did the blurb not just tell us that men would never ever ever do this work because it was 'beneath' them? Where was the sexism and prejudice hinted at in the books? Honestly – I didn't really get a feeling of oppression against women and a great rising up on their behalf to challenge this.
The book did, in this sense, fall a little short of my expectations. I was really hoping for an empowering fantastical story of women being AWESOME (like Celaena Sardothien from Throne of Glass). But so much is internalised in this group and the sexual tension between our main character, Frey, and Trigve is hinted at and hinted at and hinted at. And then forgotten about?
This is why I really want a sequel. I *liked* this book. I did not love it and I was not satisfied but it wasn't a bad story. It needed more pages, more time and a whole lot more world building. Speaking of, my one real pet hate with this book, however, was the play on Norse mythology in words. Things like Odin becoming Obin? Where is the creativity in that? This really frustrated me and seemed like glaring bits of BLEH as you read over them.
---
Summary
So, in summary, I'd really like a sequel. I'm prepared to invest more time in this world because I think there is some serious potential. I'm super sad it didn't live up to my expectations but at the same time, I had a lot of fun reading this! I loved the monsters that were slain and the array of monsters and witches that we encounter. There were just too many things hinted at in the book (why people don't like Mercies? Why is Trigve there? What happened in the last Witch War? What do people actually DO in this world?) and not enough explained and explored.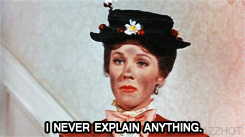 ---
Grab a Copy!
I am an affiliate with these companies. By using these links to purchase books you are supporting Upside-Down Books!
Get free worldwide shipping and great prices with The Book Depository and Wordery!
Support an Australian company with Angus & Robertson and get free shipping on orders over $60!
Support an Australian company with Booktopia and enjoy flat rate shipping for AUS/NZ!
---
 You might also like . . .
---
Have you read The Boneless Mercies?
Share your thoughts below!
---

~~ Kirstie ~~