4/5 STARS
Genre: Sci-Fi, Young Adult
Author: Pierce Brown
Published: January 2014
Publisher: Hodder & Stoughton
Pages: 382 {paperback}
THIS REVIEW IS SPOILER-FREE
---
Initial Thoughts Upon Finishing
This was a very good book. I really enjoyed it once I got into it but it is not the easiest read. The made-up terms were a bit of slog to get into but once you get going it's like an unstoppable run downhill into mind-blowing awesomeness. I'm really excited to see where the series takes off from here!
---
Red Rising
This is a fantastic young adult sci-fi novel set in a futuristic world that is divided into classes, labelled with colours. Our main character is a Red – the lowest class there is. Darrow digs the mines of Mars to provide resources needed to pave the way for future generations.
To begin with, he's happy to abide by the unfair, rigged rules of the colony in order to get by and survive. But after drastic events throw him into another world he learns that obedience is not the way to change society and even the playing field. The book takes us on a rollercoaster of a ride, so very different at the end from where we started in the beginning. It's seriously fantastic and I need the rest of the series!
---
Writing Style
The first thing I'll say is that this is heavy writing. The made up swear words (my favourite being "whorefart"), phrases and names for items and people takes a few chapters to stumble around before you begin to really grasp them and take them in your stride. And whilst I thought that by, say, chapter ten this wouldn't even be noticeable, I found every time – EVERY time – I picked the book up I was daunted by how hard it was to break into a reading rhythm with the book. That's pretty much the only reason I chipped a star off.
It's definitely worth pushing through so I don't mean this as something to put you off, but to encourage you that yes you are not alone in struggling through the first few chapters each time to pick it up to read, but that you're going to freaking love the book regardless. It's one of those books that is so delicious to savour and I found that I didn't really want to read it any faster.
---
Exciting Plots & Complex Characters
The most exciting thing about this book is how different the plot becomes from the start.
So if you don't want to know anything about the book other than the blurb, then skip to the summary now.
Having started from a very claustrophobic setting of the Red mines when Darrow is busted out after Eo's execution (and his own) to an underground group, Sons of Ares, the book does a one-eighty and begins to feel more like a fantasy novel than a hard-core sci-fi, with a rapid change in pace. Our quiet protagonist blossoms in a angsty muscle-man and it's both terrifying and adorable.
It's definitely exciting to watch Darrow develop as a character. He really changes and becomes driven to reach his goal. The body transformations and "rehab" he goes through to become a Gold were so interesting and cool. Not to mention the test – which is 80% of the book's plot – was wicked. It becomes very Hunger Games-y at this point in the story but ten times more hardcore.
I loved the Roman gods inspiration with the teams that go through this survival test – which was like a YA version of real-life Age of Empires – are divided by houses named after the gods and their personal attributes. It was so enthralling to watch the characters learn to survive, evolve (or not) as a person and witness some seriously epic fights, with the added bonus of spontaneous pitch forks.
Oh my, just don't even get me started on how wickedly badass Darrow becomes. There were certainly a few scenes (usually to do with the inspired use of a dagger) that had me squeamish and I'm glad I hadn't read those parts just before dinner. There is the right amount of excitement, high-tension and cleverness in this book to balance out the time you need to invest to actually get into it.
---
Summary
So hell yeah I recommend this!! This is certainly going to sit right up there with some of my favourite sci-fi stories. I'm fully expecting to be dishing out 5-star ratings to some of the sequels and I'm CRAZY EXCITED to read them. Not a dull moment in this book, that's for sure!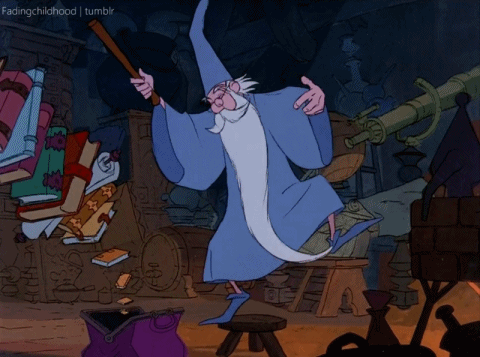 ---
Grab a Copy!
I am an affiliate with these companies. By using these links to purchase books you are supporting Upside-Down Books!
Get free worldwide shipping and great prices with The Book Depository and Wordery!
Support an Australian company with Angus & Robertson and get free shipping on orders over $60!
Support an Australian company with Booktopia and enjoy flat rate shipping for AUS/NZ!
---
 You might also like . . .
---
Have you read Red Rising?
Share your thoughts below!
---

~~ Kirstie ~~