5/5 STARS
Genre: Children's Fiction, Fantasy, Fairytale
Author: Emily Winfield Martin
Published: October 2017
Publisher: Random House
Pages: 224 {hardback}
---
Initial Thoughts Upon Finishing
This was such an adorable book. I wasn't sure at all what to expect when I first went into it but I loved every page. This is as good as any classic fairytale you'll find. It's full of warm feelings, grumpy children and magic!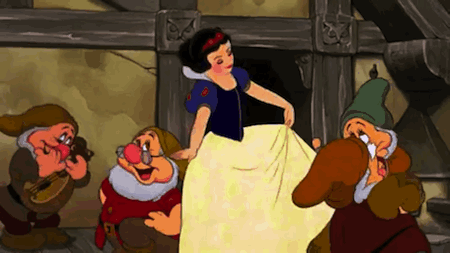 ---
Snow & Rose
So this is a children's fiction book with a beautiful little story and classified as a fairytale. The story revolves around a family who, after the disappearance of the father, are evicted from their house and have to go live in a tiny cottage near the woods.
The mother is depressed at the loss of her husband and the two girls, Snow and Rose come to terms with this loss in their own way. They go on adventures into the woods despite the danger and make friends, fun and come across odd things.
In these woods, there are "monstrous" animals – frogs that are far too large, foxes as big as wolves – and for most of the book we are left to wonder at the magic in it.
It's a beautifully done book with some gorgeous illustrations throughout. I would so love to see more people picking this up and enjoying it!
---
The Characters
Snow and Rose are the two main characters in this book (obviously) but other notables are their mother and a boy called Ivo who lives in the woods. We meet various other characters throughout the girls' adventures into the woods, such as librarian who runs an odd library, a Little Man and bandits.
I thought the progression and contrast of the girls' characters was spot on. I like that Rose was reserved, mature and far more internalised with how she processed things than her sister. Snow was rambunctious and far less sensitive than Rose.
It's nice to see how they cope and grow as people through this little story — and I think they're wonderfully relatable to all of us out there: you're either one or the other. (I'm totally Snow).
---
The Story
Being a fairytale I went into this with two expectations: the woods would be magical but unsafe and we would get a happy ending. Nothing is obvious, however, and I was stressing out about how the girls would cope when they finally accepted their father was gone, gone.
It's a pleasantly relaxed read as each day brings a new adventure and mystery to the girls' exploring. From checking out keys from libraries, picking explosive mushrooms and hosting a bear for Christmas. I can't fault it at all, I loved the plot through and through.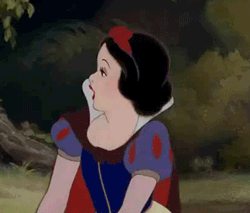 ---
Summary
I can't express enough that if you are a fan of whimsical stories like Narnia, then this book is right up your alley. It's fun and easy to read and should seriously be in a collection of essential fairytales for all.
---
Grab a Copy!
I am an affiliate with these companies. By using these links to purchase books you are supporting Upside-Down Books!
Get free worldwide shipping and great prices with The Book Depository and Wordery!
Support an Australian company with Angus & Robertson and get free shipping on orders over $60!
Support an Australian company with Booktopia and enjoy flat rate shipping for AUS/NZ!
---
 You might also like . . .
---
Have you read Snow & Rose?
Share your thoughts below!
---

~~ Kirstie ~~