5/5 STARS
Genre: Historical Non-Fiction
Author: in60Learning
Published: January 2018
Publisher: in60Learning
Audiobook Length: 1 hour
Page Count Equivalent: 41 pages {kindle edition}
A big thanks to in60Learnings for providing me with a copy of this audiobook in exchange for an honest review!!
---
Initial Thoughts Upon Finishing
This was really impressive! A nice quick, audio history of Alexander the Great really well done. I thoroughly enjoyed listening to this and soaking up the brief history of Alexander's time – 60 minute audiobooks on history are such a fantastic idea!
---
Alexander the Great
Being someone who studied History at university I'm always really excited whenever something awesome like this pops up. I've touched briefly on Alexander's story before but this was like an excellent refresher and crash course all at once.
The short audiobook progresses nicely from the beginnings of Alexander's life, his rise to power, his conquering adventures and through to his death. It's not too fluffy nor full of boring facts; it's to the point and interesting and the narration makes it fun.
If you don't know who the heck this Alexander dude is, then firstly I'm impressed that you've never heard of him, but secondly we're looking at ancient Rome times (but Greece . . . so I guess I should say ancient Greece) and a Macedonian prince who swiftly conquered and amazing percentage of the known world.
---
Why I Loved It
I LOVE things that are reader friendly and easy to take on. People don't read anywhere near enough historical fiction, let alone non-fiction and I think it's such a shame! So many people love their period dramas on TV but the format of books sometimes makes it so unapproachable to learn. And audiobook is such a perfect solution to this problem.
Being only one hour long, it's easy to knock out whilst you're driving somewhere, cooking dinner or doing some other task that doesn't require much thinking. I was worried when I started that maybe it would be too fact-heavy and I would come out of the book instantly forgetting everything I'd been taught.
But as I'm reviewing this a day later now, I'm still buzzing with all the new things I've learnt. Which also surprised me. I didn't think that in just one hour's worth of history – and hot dog, hat's off to in60Learning for successfully condensing Alexander's story into an hour – I would actually learn things I hadn't come across before. If I ever own a horse in my life (a very unrealistic goal, but nonetheless) I am definitely going to call it Bucephalus. His horse is one of the most famous horses in history but here I am, learning about him for the first time.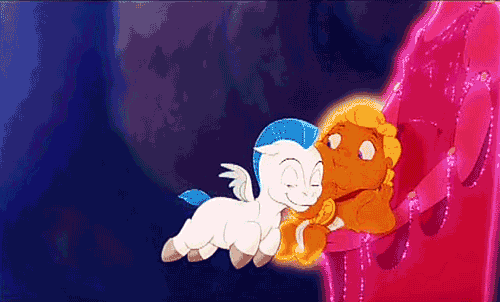 ---
Audiobook Learning?
The actual narration itself was fantastic. For some reason – and I mean this in a good way – the style of narration made me think of voice overs for campaigns on games like Age of Empires. Who knows why but there you go, I was getting all excited about it. It's just easy listening, guys.
Without the need to do any voices (with the exception of when quotes are spoken) no weird voices are required. That is usually my biggest problem with audiobooks; if I don't like the way a voice actor does the character voices I turn my nose up and trot away. So thank goodness for that.
---
Summary
This is such a fantastic company and I highly recommend checking out all the other niches of history that you can dive into! I enjoyed listening to this so much – even more than I could have anticipated doing so! I hope more people out there get wind of this awesome thing and grab one of the audiobooks themselves to have a listen – SO QUICK, go buy one!
**If you're interesting in signing up to the LearningList to join in the fun, here's a link! – there's even a sample of this very audiobook there for you to check out!**
---
 You might also like . . .
---
Have you read Alexander the Great?
Share your thoughts below!
---

~~ Kirstie ~~