It's time for some new books! I didn't quite get around to doing April releases this year, time just slipped away from me – eek! But here we are to roll through piles of books and lounge in the glory of new releases. There are some really big titles coming out this month so GET. EXCITED.
As usual, these are just a selection of the books coming out and the ones that I'm really excited for! So if something is missing from the list don't go getting your knickers in a twist.
---
FANTASY
A Court of Frost and Starlight
|
Sarah J. Maas
RELEASE DATE: 1st May 2018
Well of course I've already pre-ordered this one. I'm so keen to read it you've no idea. This must be one of the few series I'm always up to date with. But that at least means I'm 100% ready for the thrill! If you don't know what this is, it's the next book in the ACOTAR series by Maas and an in between of the stories as we prepare to move on from Feyre and Rhysand!
Furyborn |
Claire Legrand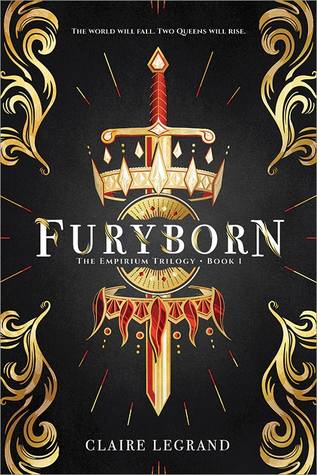 RELEASE DATE: 22nd May 2018
Can we all take a moment to drool over this cover?! It's gorgeous! I'm really excited for this one because it's a time flip but also high fantasy – and that NEVER happens! We follows two women, centuries apart who both hold the power to save or destroy their worlds. There are assassins, princes, elemental magic, trials and fate. If that doesn't sound like a perfect book then I don't know what does.
LifeL1k3 |
Jay Kristoff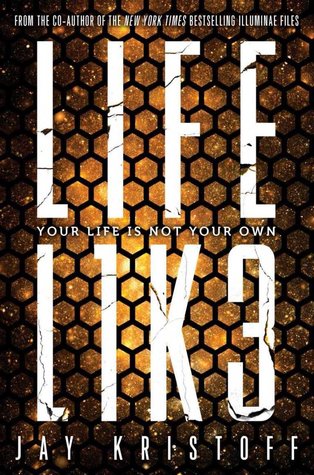 RELEASE DATE: 29th May 2018
I mean, despite the fact that I've still yet to actually read a book by Kristoff, I'm still excited about this. A floating junkyard under a radiation sky and MYSTERY. The irresistible plots just don't stop coming. Plus the main character has just built a gladiator robot and like HECK YEAH and she can destroy electronics with her mind. Oh and there's an android boy – so keen!
Onyx and Ivory |
Mindee Arnett
RELEASE DATE: 15th May 2018
This has flightless dragons in it and if that's not enough to convince you why I'm excited to read it then AHHHH. It's centred around a character who's in the imperial courier service. I'm expecting this to be action packed and filled with tension as the riders for the courier service have to be the best of the best to survive the nightdrakes that come out when dark falls. But our main character also has the ability to control the minds of animals and there's some high tension love interests a-foot. WHO'S EXCITED?
The Outcast |
Taran Matharu
RELEASE DATE: 3rd May 2018
This is the next book in the Summoner series and I'm a little behind on the series but I'm really enjoying it so far! I can't wait to catch up and get to this book and I'm so excited that it's gone on for this many books.
The Beast's Heart |
Leife Shallcross
RELEASE DATE: 3rd May 2018
I mean, do I need to say more than the fact that his is a Beauty & the Beast retelling from the Beast's perspective? No. No I do not. Off you pop, on your way to the bookstore.
---
HISTORICAL FICTION
Game of Secrets | 
Kim Foster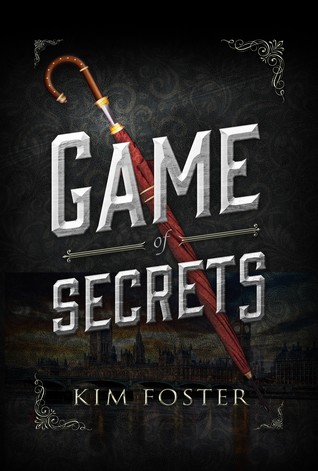 RELEASE DATE: 15th May 2018
This one I'm on the fence about but holding high hopes for. It's set in Victorian London and the main character gets recruited into the Queen's special assassin team, after displaying some supernatural abilities. It sounds really intriguing and I'm hoping it will be action packed and a lot of fun!
The Map of Salt and Stars | Jennifer Zeynab Joukhadar
RELEASE DATE: 1st May 2018
This book sounds beautiful. It spans 800 years and is set in Syria, following two women. It's very topical, looking at the Syrian war in present day but also looking back to a medieval character who gets an apprenticeship with a mapmaker. Sounds good, no?
---
SCI-FI
Brightly Burning |
Alexa Donne
RELEASE DATE: 1st May 2018
This sounds like a really solid sci-fi book. We've got our main character on a spaceship orbiting Earth which has been frozen over for 200 years. And then she gets chosen to be a governess on a private ship and GUYS THIS IS A JANE EYRE RETELLING – that ship is called the Rochester. I'm hyperventilating. I'm so excited. I love Jane Eyre ahhhhhhh. A sci-fi retelling of it is just TOO exciting!
---
That's a wrap!
Hope you're all as excited as I am for some of these books. We are honestly getting such fantastic releases each month at the moment – I couldn't be happier!! What book are you most looking forward to?
---

~~ Kirstie ~~