4.5/5 STARS
Genre: Paranormal Fantasy, Young Adult
Author: Laini Taylor
Published: September 2011
Publisher: Hodder
Pages: 420 {paperback}
---
Initial Thoughts Upon Finishing
This book was awesome!! I'm so pleased that I finally read it. I totally understand now why everyone obsesses over Taylor's books – she's a magnificent author. If feel like this is a series that I can't form a proper opinion of until I finish the entire series, however. There are so many things I'm waiting IMPATIENTLY for to be resolved!! Fantastic characters and paranormal aspects, though!
---
Daughter of Smoke and Bone
This book was not what I was expecting from it — it was so much better. The story is paranormal fantasy set in Prague which is WONDERFUL and DIFFERENT. We have an interesting battle between good and evil (sort of) in the form of angels and monsters (basically).
The story, however, follows a human girl by the name of Karou who has been taken in by a group of said monsters — a.k.a. "chimaera" — and raised by them. She's very artistic and badass and totally awesome. She balances a double life doing dirty work for the monsters who collect teeth. Why? Because they make wishes from teeth. It's actually very cool so don't quirk your eyebrow thank you very much.
The story is complicated and quite twisty and we get some nice close-up time with an attractive "seraphim" (the angels) by the name of Akiva. There's almost a bit of insta-love but it's done well, isn't actually insta-love and is written by Laini Taylor so shush.
---
The Setting
I really enjoyed the unique setting of this book, yes. But more importantly the way the story is set up is that there are portals from the monster world into the human one (and vice versa) that allow for instant travel to and from different places all over the world.
This means we, us globally depraved young adult readers, are finally given a taste of diversity! Diverse settings, in any case. The book leaps wonderfully through many different places and splashes magic around where it goes and I loved it.
---
The Characters
I really liked Karou — she's honestly a really fun and interesting main character. I do have a bit of a soft spot for artistic characters though (A.G. Howard, I blame you) because they've got a nice excuse to explain things poetically.
But aside from that there are some wicked side characters. Kaz, Karou's ex-boyfriend is quite the character and a bit of extra fun. ZUZANAH THOUGH. Oh my, Zuzanah is the shit. She's feisty, awesome, a BFF to die for and wonderfully human. I'm so keen for the novella starring her.
Brimstone I also really liked (one of the monsters). He had a curious fatherly streak to him for someone so . . . fearsome-seeming. I don't know, that was a bad explanation. MOVING ON.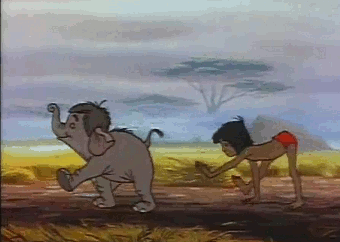 ---
What I Didn't . . . Love
So a little spoiler section now!
SKIP TO SUMMARY TO AVOID SPOILERS
*
*
*
*
*
*
The . . . well the ending. The whole 872525 page flashback was so excessive. I liked the twist and I certainly didn't see it coming but god almighty it went on and on and on. It got to the point where I was like, hang on is this a flashback or have we just flat out abandoned the rest of the story?!
It didn't put me off, however. Which is excellent news. I've heard so many amazing things about the book and how much better it is when read in its entirety that I'm keen as a bee to continue on and find out whether Karou can still save the day.
---
Summary
An amazing book that is amazingly well-written. I cannot recommend this one enough — I mean, it's practically royalty in the YA genre anyway. So you don't need me to tell you it's great.
---
Grab a Copy!
I am an affiliate with these companies. By using these links to purchase books you are supporting Upside-Down Books!
Get free worldwide shipping and great prices with The Book Depository and Wordery!
Support an Australian company with Angus & Robertson Bookworld and get free shipping on orders over $60!
Support an Australian company with Booktopia and enjoy flat rate shipping for AUS/NZ!
---
 You might also like . . .
---
Have you read Daughter of Smoke and Bone?
Share your thoughts below!
---

~~ Kirstie ~~