5/5 STARS
Genre: Paranormal Fantasy, Young Adult
Author: Holly Black
Published: Indigo
Publisher: January 2015
Pages: 335 {paperback}
---
Initial Thoughts Upon Finishing
I LOVED THIS SO MUCH. I can't believe just how much I enjoyed this book. I'm buzzing from how much I loved it. The plot went in every direction imaginable, the romance was sizzling and the cast of characters was AWESOME. Seriously, somebody get me every other book Black has written, I need them all.
---
The Darkest Part of the Forest
This was everything I'd hoped it would be and more. The book is a beautiful mash-up of YA contemporary and fantasy involving fae and all those delicious fantastical creatures.
The story is set in a small town where this fae prince has been lying in a glass coffin for years and years and years. The humans that live in this town know the fae exist, they know they're dangerous and they hope that one day the super duper, amazingily beautiful prince who is sleeping in the coffin (like Snow White) will wake. Because just about everyone who's ever looked at him and grown up in the town has fallen in love with him.
There's an EPIC twist in this book and I urge you to read it just for that because sheeshkebabs it blew my socks off. The main character is interesting and an interesting narrator and there's a dash of LGBT+ in the storyline through her brother.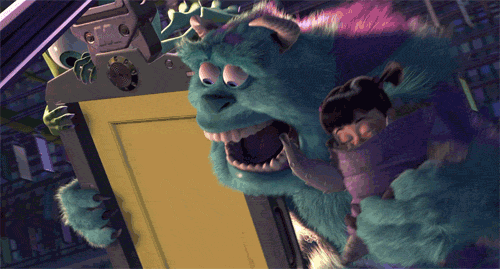 ---
The Fae
I really enjoyed the danger element that the fae brought to this story. I love it when fae are mysterious and genuinely dangerous and the fact that the Hazel, the MC, and her brother used to fight in the woods, where the fae roam, as children just set up this wonderful vibe where you just know that Hazel's life and the fae world are entwined.
There were also some interesting themes explored when you look at the village's love of the sleeping prince, but their prejudice against the fae boy living in the town. I feel like it was a bit of a poignant look at the fickleness of human nature — infatuation with something different until it has its own opinion.
---
Spoilers
SKIP AHEAD TO SUMMARY TO AVOID SPOILERS
*
*
*
*
*
*
*
*
*
WHEN WE FIND OUT THAT HAZEL HAS BEEN LEADING A DOUBLE LIFE OH MY GOD.
I was blown away. I didn't see it coming. Going to sleep and waking up as basically a split person doing the fae king's dirty work!?! ARE YOU KIDDING HOLLY BLACK?! I LOVE IT.
Seriously, that was fantastic. I wish every book had an awesome twist like that. And the conflict between Hazel and her brother both loving the fae prince and him knowing about both of their feelings. Wooooo – the complications in this story are too good to be true.
---
Summary
I really don't feel like I need to say more than this: if you love YA, you love Fae and you read those books like you eat chocolate on Easter day then do yourself a favour and go buy and read this book. IT'S SO GOOD.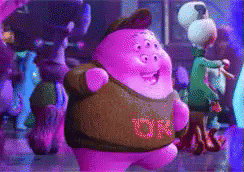 ---
Grab a Copy!
I am an affiliate with these companies. By using these links to purchase books you are supporting Upside-Down Books!
Get free worldwide shipping and great prices with The Book Depository and Wordery!
Support an Australian company with Angus & Robertson Bookworld and get free shipping on orders over $60!
Support an Australian company with Booktopia and enjoy flat rate shipping for AUS/NZ!
---
 You might also like . . .
---
Have you read The Darkest Part of the Forest?
Share your thoughts below!
---

~~ Kirstie ~~