3.5/5 STARS
Genre: Graphic Novel, Contemporary, Sci-Fi [paranormal – ghosts]
Author: Robert Hunter
Published: January 2011
Publisher: Nobrow Press
Pages: 24 {paperback}
---
Initial Thoughts Upon Finishing
This was an interesting one. Everyone has been describing it as a "sweet" read and it's most certainly that! The artwork is gorgeous and the storyline is simple and nice. Being so short however made it a little like .. wait what? when you finish, but otherwise good.
---
The New Ghost
This is a very short (24 pages!) graphic novel that tells the tale of a ghost who is new to his role as one. The story follows him as he tries to discover his role as a ghost by following his fellows – except through various mishaps he ends up separated and discovers an astronomer and some interesting things about the stars.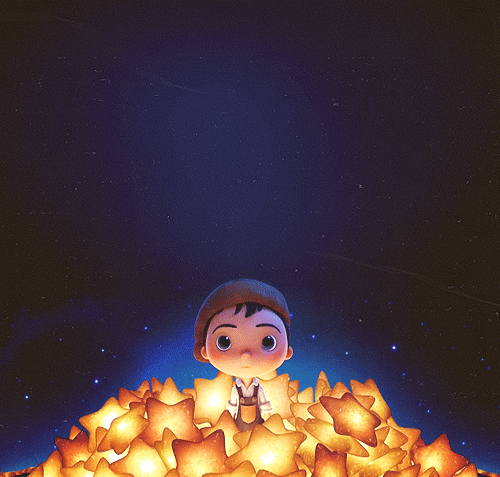 ---
Short but Sweet
This was, on the whole, a rather cute story. It is somewhat ambiguous in its plot's purpose and I admit I had to re-read it to work out what actually just happened. It didn't go at all in the direction I thought it would but I loved the artwork, the prose and, ultimately, I liked the story, too. I would really love to read a full graphic novel of Hunter's (particularly an expanded version of this story!) as I think this was really well done.
SPOILERS || SKIP TO SUMMARY TO AVOID
*
*
*
*
I just didn't get the whole human-to-star process.
Why were the ghosts doing this?
Are the ghosts good or bad?
Was the new ghost accepted or an outsider?
Who was the ghost?
It's all very confusing – I feel like I have to take it at surface level for what it is or I'll go mad brainstorming what this whole thing is about. It's one of those stories I'd really quite like someone to write an essay on to nut it all out.
---
Summary
If you're looking for a solid ten minute read and some gorgeous artwork with a cute story to explore, then this is perfect. I don't have too many other thoughts on The New Ghost thanks to its brevity but yeah, I would recommend this one – and also maybe recommend giving yourself a good 20 minutes after you finish it to reflect on what you just read. And also I'd give you pen and paper so you could write me a letter and let me know your deep thoughts on it, because I'm totally going to agonise over the under-explored plot points for days.
---
Grab a Copy!
I am an affiliate with these companies. By using these links to purchase books you are supporting Upside-Down Books!
Get free worldwide shipping and great prices with The Book Depository and Wordery!
Support an Australian company with Angus & Robertson Bookworld and get free shipping on orders over $60!
Support an Australian company with Booktopia and enjoy flat rate shipping for AUS/NZ!
---
 You might also like . . .
---
Have you read The New Ghost?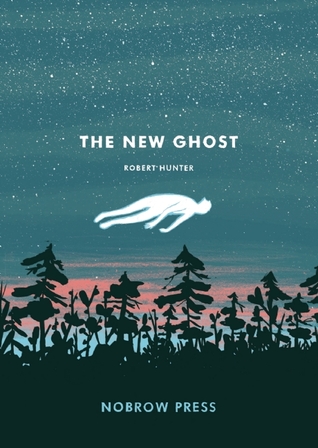 Share your thoughts below!
---

~~ Kirstie ~~