4/5 STARS
Genre: Young Adult, Historical Fiction, Paranormal Fantasy
Author: Libba Bray
Published: September 2012
Publisher: Listening Library
Audiobook Length: 18 hours
Page Count Equivalent: 578 {hardback}
---
Initial Thoughts Upon Finishing
This was at least ten times creepier than I was anticipating when I first started. Nonetheless, it turned out to be really enjoyable – especially with such a talented narrator when it came to voice! I'm very curious to continue reading the series and see what happens next, but I think I'd prefer to physically read the next book than trek through another enormous audiobook! Overall very good!
---
The Diviners
So here we are, several months later and I'm finally reviewing this. Many apologies. I feel like the book has become both equally foggy in regards to its events in my mind my, but also stayed sharp. The story has definitely stuck with me — I feel like Libba Bray has a way with stories like that, I just seem to remember her books. Nonetheless, fuggy memory or not: let's try to review this thing.
The Diviners is a really popular and well-known book. I'd been wanting to read it for ages without really knowing what it was about. Loosely, I knew that it was set in America and took place somewhere around the 1920s. I figured it was going to be somewhat paranormal but somehow never picked up on people's reviews with how creepy the story is.
So I'll start things by simply stating that if you don't like plot lines that are honestly a little terrifying and you don't like creepy paranormal stuff, this probably isn't the book for you. Try reading A Great and Terrible Beauty by Bray first, perhaps.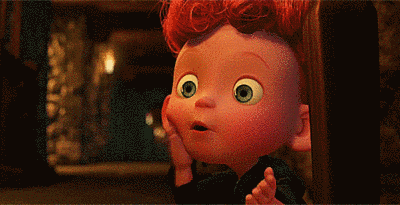 The book follows a young, mischievous girl by the name of Evie. She's sent to live with her uncle after she reveals some odd party tricks at a gathering where illegal alcohol consumption is abound. Evie has a secret, she can read memories in objects just by touching them.
A known serial killer called Naughty John is about once more, his spirit having been woken at a party. And this is where the gore and eurgh moments come in; he does not murder people nicely. When people start dying one by one, Evie teams up with her Uncle and his assistant Jericho to solve the murders and wrangle Naughty John's spirit back to where it belongs.
---
Characters
My main drawback on this book is that I didn't like Evie. She's so annoying. She's an infuriating, naïve, know-it-all who is reckless, unrelatable and just ANNOYING. Her slang set my teeth on edge and all in all she came across as a very shallow character. Sure, she does a lot of important things in this book to try to stop the paranormal serial killer, but I don't think I'll be reading book two for the simply fact that I don't want to spend anymore time with her character.
I also wasn't a huge fan of Jericho. I think in Jericho's case was more that I didn't like the representation of him in the audiobook — but he's a very sullen, boring and oops-I-fell-asleep sort of character to read about. I think if his back story had been earlier in the book — say, within the first 9716 pages — it might've been more interested about him.
Memphis was a character I didn't really understand the point of at the end of the day. I assume this will come into play better in the following books but honestly, if we'd just cut out that entire story with Memphis and his brother the book would have been faster paced and we could have spent more time in the thick of things with Evie.
Naughty John made me feel sick. I mean, he's supposed to. But the way that he's collecting body parts it's disgusting and I think if I'd known that a) the book was about a serial killer, and b) that's what he was doing, I probably wouldn't have touched it with a ten foot pole.
Sam was my favourite character by far. His roguishness and inability to stay out of trouble was wonderful. I loved the constant jibing between him and Evie about her falling in love with him even though she most certainly did not.
---
Audiobook
I must admit that I wasn't a huge fan of this audiobook. It took me an enormously long time to finish it. Probably somewhere around a year. I don't know if the narrator wasn't my cup of tea, or the infuriating American accent of Evie. I found both Evie's and Jericho's characters painful to listen to and it just wasn't the most enthralling audiobook I've ever read. I do wish I had simply read this one.
---
Summary
Overall, despite this not being a book that was totally for me — I actually really enjoyed it. I gave it a 4-star rating because the story is interesting and I wanted to read it despite not feeling super attached to any of the characters. I think Bray is a wonderful writer and it's incredible that I've rated the book so highly with all things given. So if you can stomach the bleh-ness of the thriller side to this story, it's certainly worth a read.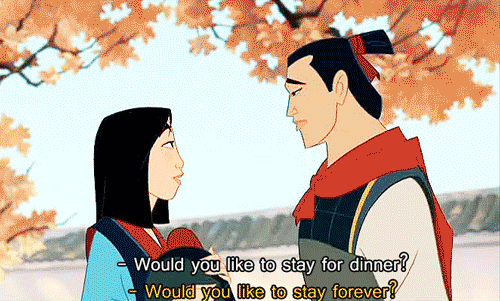 ---
Grab a Copy!
I am an affiliate with these companies. By using these links to purchase books you are supporting Upside-Down Books!
Get free worldwide shipping and great prices with The Book Depository and Wordery!
Support an Australian company with Angus & Robertson Bookworld and get free shipping on orders over $60!
Support an Australian company with Booktopia and enjoy flat rate shipping for AUS/NZ!
---
 You might also like . . .
---
Have you read The Diviners?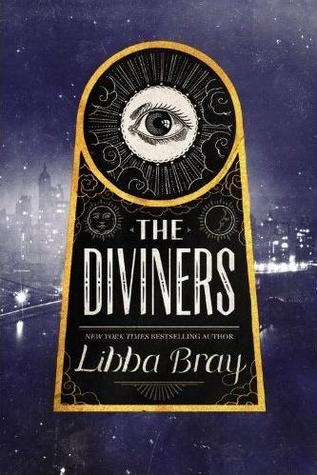 Share your thoughts below!
---

~~ Kirstie ~~