5/5 STARS
Genre: Historical Fiction, Fantasy
Author: Natasha Pulley
Published: July 2015
Publisher: Bloomsbury
Pages: 336 {kindle edition}
Originally posted on Goodreads
I received a copy of this via NetGalley in exchange for an honest review
---
Initial Thoughts Upon Finishing
This book was fantastic. It started out in such a standard fashion but quickly throws multiple plot twists at you and one of my favourite relationships (M/M relationship if you're interested). I adored every aspect of the story and the clockwork side of things, whilst not quite enough to classify this as full-blown steampunk, spoke to the part of my soul that dearly loves those stories. Katsu was the best mechanical octopus I've ever encountered (although I can't say I've met many).
---
The Watchmaker of Filigree Street
This book was phenomenal. I wasn't sure exactly what to expect going into it but I was eager to see where it took things. I'm a great lover of all things to do with clockwork and I certainly wasn't let down. The book follows Thaniel (a shortened version of Nathaniel – he doesn't like 'Nat') who receives a mysterious gift of a golden pocket watch. After it pre-warns and saves him from a bomb set off by the radical Irish nationalists he investigates its origins further.
Thaniel finds the watchmaker, Mori a curious Japanese man, and from there gets sucked into the most interesting plot lines and a friendship with the watchmaker who makes the coolest inventions ever. I wasn't kidding about the mechanical octopus, I mean really, it's the highlight of the book.
It takes place in the late 1800s so it has that historical spin to it, but it reads much more like a mystery than historical fiction in my opinion.
I thoroughly enjoyed all the things that happened in this book and I had no idea where the story was going to go from the beginning. It's a story of friendship and love at the end of the day with the added complications of some paranormal abilities.
---
Characters
Thaniel was a very agreeable character. He's your average guy in the 1800s without a lot of money. He's plain, mild-tempered and works to support his widowed sister and her sons. All in all, he's not someone you'd expect to do anything great. However, he's more complicated than he appears on the outside. One of the other characters makes a reference to how he appears to not think much of things on the outside but when you get to know him it becomes clear that he's a deep-thinker, just not outwardly.
Grace I ended up hating more than any character I've ever disliked before. She starts off as portraying a strong-minded and modern woman. She's studying science and thinks very little of suffragists. This was where I probably should have pegged from the start that she was a very selfish character. Her angle on the suffragists was that they were a bunch of ditterheads who were all talk and no action.
Whilst this was spun as Grace mocking the "silly women" but still being a feminist, I thought this was actually a pretty harmful portrayal of it. So, *ahem*, may I just interject here from the perspective of someone who has studied and cherished this part of history.
Suffragists were not silly women demanding rights: they were women who gave their lives, went on hunger strikes, were evicted from homes and lost their children, got stuffed in workhouses and dedicated their lives to giving women the rights they have to today in many countries. The fact that Grace is portrayed as a unique individual who is apparently above that really does not sit well with me and read as a rather rude slap in the face to the women we have everything to thank for.
But that wasn't my main problem with her character. What I really didn't like about Grace was the revelation of what her true colours were (much less a writing flaw and more an intended character development). In short, she was a bitch. But more on that in the spoilers below.
Mori now holds a soft spot in my heart and I loved him to pieces. His knack with creating amazing clockwork items were awesome but more than that the diverse representation he allowed into the book was fantastic. We get a peek into the life of foreign nationals living in a place like London who does not care for them. We also enjoyed a few chapters of his life before moving to London, back in Japan.
He's such an enjoyable character and comes across as so understanding. His friendship with Thaniel was beautiful and I will tell you that there is a romantic M/M (male-male) relationship in this book involving Mori that is easily one of my favourites.
---
Unexpected Plot Twists
For those of you that haven't read this, I will say simply that this book is so much more than it appears at face value. There is a touch of the paranormal, a great crime investigation rooted in real historical fears and a true quest of friendship. The book probably isn't for everyone but it's a completely addictive read when you stick with it. Now, spoilers:
SPOILERS AHEAD
skip to summary to avoid
*
*
*
To jump straight into the Grace situation: I can't believe the lengths she went to, to be such a selfish bitch. I can't believe she toyed with Mori to overcome his clairvoyant advantage and then risked so many people's safety JUST so she could have a happy little marriage with Thaniel to perform her experiments. ARE YOU KIDDING ME. I've never read such a selfish character in my life. Who convinces a lovely man to marry her by offering him a big house and money for his nephews just to be able to pursue science? Sure, the situation for women is shocking at that point in time but what she did was far worse.
The clairvoyant abilities of Mori came as a complete surprise. It took me ages to catch on that he was the giver of the watch to Thaniel and it wasn't until he slipped up with answering questions that were yet to be asked that I started to suspect some future predicting abilities.
He's one of the kindest characters I've read for ages BUT CAN WE TALK ABOUT THE KISS. That was the most adorable thing in literary history. I could have died from happiness when they finally came together. That had to be the most subtly built relationship of all time.
---
Summary
I highly recommend this book. I think it's an excellent read with very few faults in my opinion. The characters are super complicated and either enjoyably likeable or vexing. It's a story you can enjoy guessing what's going to happen and DEAR LORD I'm so excited for the sequel.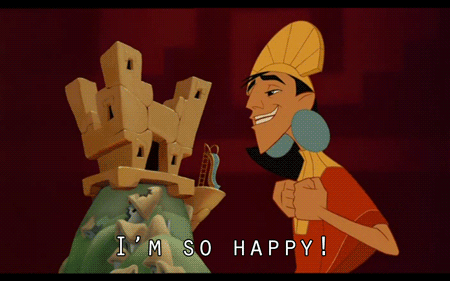 ---
Grab a copy!
I am an affiliate with these companies. By using these links to purchase books you are supporting Upside-Down Books!
Get free worldwide shipping and great prices with The Book Depository and Wordery!

Support an Australian company with Angus & Robertson Bookworld and get free shipping on orders over $60!


Support an Australian company with Booktopia and enjoy flat rate shipping for AUS/NZ!
---
You might also like . . . 
---
Have you read this?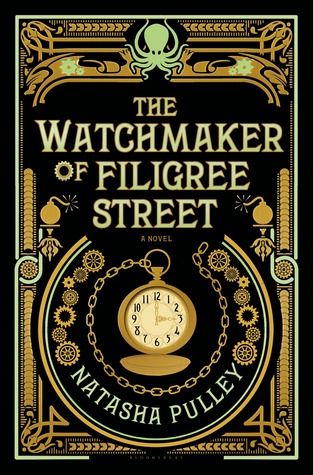 Share your thoughts below!
---

~~ Kirstie ~~