Welcome one and all to my on-going series about bookstores around the world! No idea what I'm talking about? Let me explain. For the previous few years I have found myself fortunate enough to get quite a bit of world travelling under my belt. From Europe to America I have done the most important thing: hunted down the best bookstores in the world.
You could say it's somewhat of an addictive lifestyle. It is also only one worthy of doing alone or with a fellow bookworm. Thankfully, I've had the opportunity to do both. Not all people think a second hand bookstore is more interesting than the Statue of Liberty.
The idea to make this into a slow-moving series of sorts came about when I discovered just how much fun it is to go on a mission in a foreign city and find awesome bookstores. And when this happened more than once, naturally I am obliged to become your encyclopaedia of GLOBAL BOOKSTORES. Alright, maybe that's a bit too far.
However, if you're interested, check out my recommendations and findings for one of the most exciting cities in the world: LONDON.
---
Washington, D.C.
This year I had so much fun visiting a slew of American cities in the US. Let me tell you, you Americans have it good when it comes to books. Look at us feeble Australians clinging on to mere remnants of bookstores that are blowing away in the winds of change and being stomped upon by shiny, glassy apple stores and cafes smelling strongly of coffee and matcha.
DC is amazing. I could sit here, ignoring the rain tapping my window and begging for attention, shivering in my ugg boots and tell you for days about the endless things to do in this city. But we're here for books – so I'll keep it short. Okay that's a lie, when do I ever keep things short?
I spent something like four enormously exhausting days in this city. It's so grand. Everything is to scale and you feel like a weird ant that's not quite big enough for the world. There's something hugely famous on every street and if you get lost, the streets are actually named/labelled in a way that means you won't really get lost at all.
I didn't used public transport in this city – I and my good friend Sarah walked to Mordor and back again. If you interested, we stayed at a backpackers – the HI Hostel chain – and that was about a 30 minute casual stroll from The Mall of Gloriousness and Sore Feet (where all the museums are). There are approximately 642 museums and 92,861 miles of grass that is very green. The Big Tall Pointy Thing of Great Importance (the National Monument) is so big that the new Spider-Man movie hardly does it justice.
But if you want bookstores, we're not going that way. ALAS POOR YORICK – ahem – turn your feet away from the gigantic Lincoln, from the first planes in the world and Henry the Elephant and make your way to Dupont Circle. The home to two of my favourite bookstores on this planet.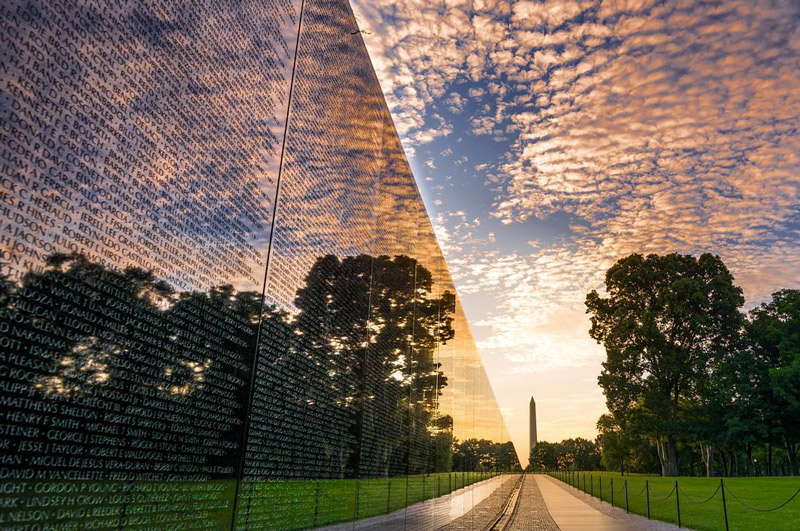 ---
Kramerbooks & Afterwords
1517 Connecticut Ave NW,
Washington, DC 20036

This bookstore is fantastic for a particular reason: it doubles as a cafe/bar. On a rainy evening we doddled up to this cute looking bookstore and sifted through all the books they have on offer. Kramer has most of your usual selection but it's displayed it a light and happy manner. Which makes no sense written on the page but if you've been to this store I feel like you know what I mean.
Having perused through the several rooms of the store and gazed longingly at all the books that could not and would not fit in my suitcase, Sarah and I stopped for a drink. A little bar is tucked away at the back of the store and it's a must visit – A MUST VISIT I SAY – for booklovers.
Here, you will find a delightful array of cocktails all themed and named after different books. It's so much fun to drink to your favourite classic and, let's face it, combine two of the most leisurely activities in life: books and beverages. I believe I had The Mango and the Sixpence whilst Sarah enjoyed The Gin Gatsby.
---
Second Story Books
2000 P St NW,
Washington, DC 20036

This bookstore is everything you need out of a secondhand bookshop. It's bigger than it appears from the outside and is merely a few turns around the Circle itself (i.e. about 2 minutes away from the other store). There are so many books in this shop with a huge range of material.
Along the left hand side of the store as you come in towards the back is a rare book collection – or maybe they were just old books, I can't remember – and this is where I found a book that made my travelling a nightmare. I found an 82 year old copy of The Adventures of Pinocchio with a dedication from an aunt and uncle dating from 1935 Christmas in the cover.
Obviously I had to get it – it was only $22 (USD)! Which I thought was an absolute bargain for something like that. It's a beautiful little edition that did not in any capacity fit in neither suitcase nor carry on and required carrying in arm everywhere we went. It was worth it. By George did that book make it home and golly am I pleased to see it sitting smugly on my shelf – all the way from across the world!
This is why I'm so fond of this shop and highly recommend it! It's a great store to lose yourself in and there were plenty of other great finds in it, too. You might just find yourself hoarding a treasure across the seas like me.
---
Recommended Stores that I Didn't Get To
Now, as much as I'd've loved to have spent my entire time in D.C. looking at books, I was instead cramming museums in nine to five. This meant there were a few places we just couldn't quite get to. So I'll brief you off here so that you can add them onto your list and check them out when you next visit.
Capitol Hill Books
657 C St SE,
Washington, DC 20003

This one is indeed located near the famous Capitol Hill. Due to the amount of walking we were doing and the threat of our feet falling off, we couldn't quite get to this one despite really wanting too. It's such a quaint looking store and it sells used books. The thing I was drawn to with this one is how the books are crammed in – expect to see no space unused!
Idle Time Books
2467 18th St NW,
Washington, DC 20009

This one is a little further out from the centre – but depending on where you're staying and how you're getting around, you could probably get to it. Unfortunately for us, it was just a titch too far away. Why do you need this store in your life? It sells used, rare and out of print books. These are the treasure for which you hunt, dear readers.
Politics and Prose
5015 Connecticut Ave NW,
Washington, DC 20008

I'm kind of sad I didn't make it to this one, it looks amazing! The shop is sizeable and they have all sorts of events going on. They were too far away for me to reach but they have plans for two new stores coming soon – much closer to the centre! They have services such as their book-a-month subscription where they hand-pick and send you a book! They also have a wine bar which is an excellent thing to have in a bookstore. Their selection is quite broad so I'm fairly sure you'll find whatever you're looking for here.
The Potter's House
1658 Columbia Rd NW,
Washington, DC 20009

I love the sound of this bookstore because it's more than just that – it's a full cafe, too! Again, not close enough for me to visit, it's doable for someone with a little more time. It's a nonprofit store and cafe and re-opened two years ago (2015) having undergone renovations – which is a great sign! This store has so much going on, they specialise in social movements, cultural studies, and spiritual traditions – but they have a 'pay what you can' daily soup to help feed people, fantastic minimum wages to support their employees and regular discussion times to share thoughts with like-minded people.
East City Bookshop
645 Pennsylvania Ave SE #100,
Washington, DC 20003

For something a little closer to the centre, not far from Capitol Hill, East City Bookshop is a great find. They also host several events, whether it's storytimes or recommendation sessions. They're also quite a new kid on the block having opened last year (2016). Not to mention they sell things like toys and bookish items alongside books. Their selection ranges from bestsellers to hidden gems.
Carpe Librum
1030 17th St. NW
Washington, D.C. 20006

Also within good walking distance of the centre is this little treasure trove. Carpe Librum has books that are 'gently used' ranging from $1-$4 and is situated between Dupont Circle and the White House – closer to the latter. The store is linked with Turning the Page which aims to ensure all school children received quality educational material.
Riverby Books
417 East Capitol Street SE
Washington, DC 20003
This is another store close to Capitol Hill (4 blocks away to be exact) and it's ADORABLE. Everything I've read about this book makes me want to fly back to America to browse its shelves. They sell a range of your standard books to rare finds and have a cute store frontage #Winning. They are also open until 7pm and have an instagram account – this bookstore is life goals.
The Lantern
3241 P Street, NW,
Washington, DC 20007
I think the name of this bookstore is fabulous and is enough of a reason to visit it anyway. This one I didn't get to because it's in Georgetown but this is still a very popular spot in D.C. that people visit – so here we are! As you can see, they sell used books and are a quaint little store. The mission of this store is actually to help young women receive an education through a scholarship – how cool is that? Worth supporting, methinks.
---
That's a Wrap!
Have you been to D.C.? What was your favourite bookstore? I would love to visit this city again – it's quickly becoming one of my favourite cities in the world, although I don't think anything will ever top Venice. I enjoyed wandering through its streets so much – and I'd love to hear about your adventures here, too! Share your thoughts below!
---
~~ Kirstie ~~
SaveSave