4/5 STARS
Genre: Graphic Novel, Sci-Fi
Author: Brian K. Vaughan & Fiona Staples
Published: October 2012
Publisher: Image Comics
Pages: 160 {paperback}
Originally posted on Goodreads
---
Initial Thoughts Upon Finishing
This was the first graphic novel I've ever read and I really enjoyed it! I wasn't sure if the format would be for me but I flicked through it like no-body's business. I am definitely going to finish off this series as well now because I absolutely have to know what happens next!
---
Saga Vol. 1
This is an adult, sci-fi novel: DEFINITELY NOT SUITABLE FOR KIDS. Whilst a quick read, I think the plot was well fleshed out and we covered a good amount of ground. Honestly, I'm ashamed I hadn't picked it up sooner because it took exactly no time to read.
The story follows a couple that are essentially star-crossed lovers. They come from a planet/moon that are fighting against each other and have about six billion different people on their case trying to kill them. They also have a baby which makes things somewhat complicated. The artwork in it is really quite impressive and I loved the far-fetched imaginings of different species; the Stalker being a particular gruesome favourite.
---
Fast Paced and Action Filled
I loved the complications of the story line whether it be the fact that the main pair have a baby or that people are sent on missions they don't care much for. I think this book has given me a new love of graphic novels and I might just be heading to the bookstore right now to go and sweep up an armful more.
Sure, it might only take you an hour to flip through the pages of this graphic novel but SO MUCH HAPPENS. It's fast paced but not rushed. The chapters alternate nicely giving you a refreshing taste of perspectives. GAH. I just really like how super sci-fi this story was, and I'm really impressed with how much I enjoyed it.
The one thing I must say, is that this is quite adult. There are depicted sex scenes and language in this that is not for everyone. So read at your own daring.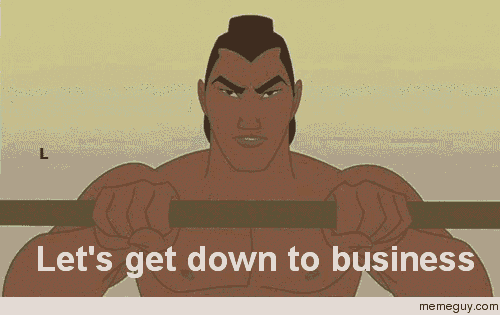 ---
Summary
I definitely recommend this one! I think this is a great series to start your graphic novel adventures with for sure. I certainly enjoyed it. If you're looking for a decent sci-fi story that has all the elements you could ever ask for in it, this is the one!
---
You might also like . . . 
If you like a good battle, Rat Queens is for you
If you like stories told in the graphic novel format but aren't look for Sci-Fi, Lumberjanes is for you
If you want to see a more serious topic portrayed via graphic novel, Maus is for you
---
Have you read Saga Vol. 1?
Share your thoughts below!
---
~~ Kirstie ~~