5/5 STARS
Genre: Young Adult, Sci-Fi, Dystopia
Author: Victoria Scott
Published: February 2015
Publisher: Chicken House Ltd
Pages: 407 {pages}
Originally posted on Goodreads
to see spoilers highlight the sentence that is written in white
---
Initial Thoughts Upon Finishing
AHHHHH. Where is book three?! Like, this isn't funny. WHERE IS BOOK THREE. Oh my god I love this series so much it hurts but GAH after this book I need to know how it's going to end or I'll combust. *eye twitch*
---
Salt & Stone
So obviously this is just the best sequel of ever because HELLO, Victoria Scott is beast at writing books and my oh my, my stress levels are very high. Especially because there is no sign of book two. And I need book two, YA HEAR ME PUBLISHERS?
Ahem. So if you haven't read the first one, Fire & Flood, is about a girl called Tella who enters into a competition (not quite voluntarily) called the Brimestone Bleed because the prize is the Cure. And seeing as her brother has terminal cancer I think it's fair to say that's a pretty tempting reward.
So in the first book we experience two different terrains: the jungle and the desert. Nasty nasty. The characters are let loose at one point on the edge of the jungle and told to find flags dotted periodically through it and make it to a campsite within a set number of days. If you don't make it . . . well. It's an excellent thrill and a marvellous story packed to the brim with adventure and delectable characters. I highly, highly recommend it.
But if you haven't read the first book LEAVE NOW – because ya know, spoilers. Skip down to the summary!
---
The Best Kind of Plot
Book two begins exactly where we left off in book one. It follows the same delicious race style plot line that I love so much and makes for an exciting read with the periodical challenges laid out for the characters to over-come. Tella is recovering from the last leg of journey that they just completed (the desert) where just about everything that could go wrong went wrong. But hey, now she has a bear Pandora and that's pretty cool.
We're in an interesting situation with the whole shebang because now we know all the clandestine plans going on behind the scenes with this competition. And also things with Guy are a little tense and I wasn't quite sure what to think of him for a bit.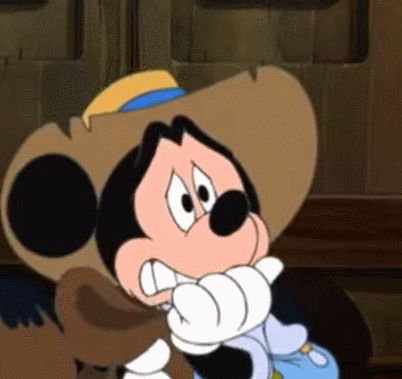 I loved, loved the sections we face in this book. They were just as interesting and unique as the first set. Also Tella's persistent trait of caring for absolutely everyone's Pandora was an adorable if troublesome trait that followed us into this journey. Scott does an amazing job of setting these up and this is fast becoming a series that is stunning in my mind's eye. SPOILER: "I particularly loved all the chaos that happened on the boats and the precious moment of celebration and happiness that was seen there."
I love how much Scott makes you question everything in each of these books. There are so many twists and turns and so much to look forward to in each chapter. This was definitely just as entertaining and nail-biting as the first as they cross the next two terrains. SPOILER: "I was certainly worried for quite a bit once they had to swim to shore, battle their Pandoras off each other and then face the mountain terrain. Sheeshkebabs." The added bonus to this story was the shaking up of odds by the change of cast – new characters are introduced with whom we're not familiar and we don't know what to expect from them, and some favourites have disappeared.
---
Characters
What I loved were the moments in this book where Tella showed amazing independence, even if it was a sort of misunderstanding to prove herself I felt so proud for her. She's such a relatable character and when she makes big decisions – SPOILER: "such as swimming to a different boat at the beginning" – I want to fist pump her and reward her with cake.
Guy I love but will probably have mixed emotions over until the last book. Him and Tella feel like chalk and cheese but at the same time they work so well together when they do. Not going to lie though, I totally wouldn't be surprised if he suddenly flat out turned on everyone.
The other new character that we meet in this book are also interesting and I love them. I love that many of them had a few more layers to them than they let show and I enjoyed watching them change and develop as the chapters rolled by. It certainly has me excited to read more of Scott's works to meet the characters waiting there.
---
Hopes for Book Three
So like, we're getting a book three, right? RIGHT?! I'm having problems breathing here if you're telling me there won't be a book three. I have every faith in the universe that life will not be so cruel as to leave us all on the cliff hanger of all cliff hangers and not deliver a conclusion. I seriously cannot wait to see where the series goes from here. Because damn that ending was brutal. I'm all in for deception and good lord is there going to be some pretending going on in book three!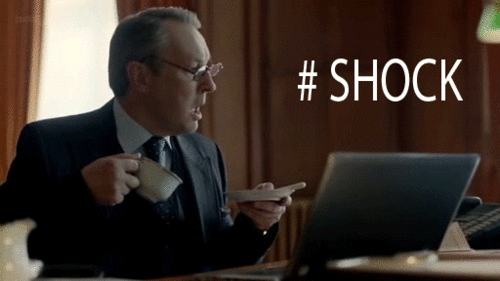 I do hope that after all we've gone through on this journey things turn out okay for Tella. I desperately hope she gets to see her family again and that her brother lives. She also better end up getting a happily ever after with Guy but I'm sort of expecting him to die at the same time. It's a tricky guess.
---
Summary
Another brilliant book in a brilliant series. I'm loving this so much and it's definitely one of my favourite dystopians out there. I highly recommend reading this series and please continue reading on to book two if haven't already! It's 100% worth it and so much fun. Imagining all the landscapes and adventures are awesome as well and I dare someone to turn this into a TV series. Please and thank you.
// GOODREADS //
---
You might also like . . .
If you somehow haven't read it yet but love this plot type with challenges littering the path, The Hunger Games is for you
If you love story lines with challenges thrown at the characters but in a very different setting, The Selection is for you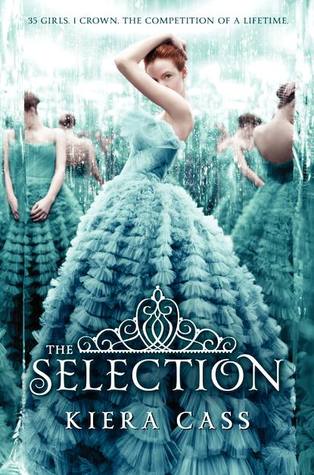 If you want something on the road a little less travelled, The Gender Game is for you
---
Have you read Salt & Stone?
What did you think?
---
~~ Kirstie ~~