3.5/5 STARS
Genre: Young Adult, Fantasy [mythology: Celtic]
Author: Caren J. Werlinger
Pubished: February 2016
Publisher: Corgyn Publishing, LLC
Pages: 306 {kindle edition}
Originally posted on Goodreads
I received this book from NetGalley in exchange for an honest review. Thank you!
To read spoiler, highlight segment to read text written in white font
---
Initial Thoughts Upon Finishing
I really enjoyed this! Obviously, the best way to please me is to write a book about dragons – so I've been very excited to dive into this one and see what it's all about. It was a really cool take on dragons altogether and I loved that the author tried a few quirky changes on the traditional sense of a dragon. I'm keen to read the next book to see where it goes because I wasn't left quite satisfied with the ending having been holding out for an epic battle scene that was clearly just waiting in the wings!
---
Rising From the Ashes
So firstly, perhaps I should apologise for such a delay on this review. Let's not even count how long this book has been waiting to be read. It's a crying shame! Rising From the Ashes was a really enjoyable book and promised so many things that I love in a story. The book follows the tale of a girl called Ash who has an unusual life and ends up bonding with a young dragon – it's set in ancient Ireland and revolves around Celtic mythology. Like I said, everything you ever asked for.
I was immediately drawn to this book because of it's synopsis and I definitely think it delivered! Whilst things took a little while to get going, and there was way less dragon action than I was anticipating, I still really enjoyed the narrative. We meet a bunch of characters and get glimpses into segments of this not too alien world of what is potentially to come.
I enjoyed the action and I loved the lessons of learning how to harness magic. I'm seriously excited to continue reading the series because I have high hopes that this series is only going to expand and become even more epic than it is.
---
Mythology or Epic Fantasy?
I've been having some difficultly trying to work out exactly what genre this fits into. The story itself doesn't overly press the point (except for written-in accents) that it is set in Ireland, or at least a likeness to it, and is supposed to be in ancient times. The blurb does that. So for the most part this feels like a sort of Epic Fantasy narrative.
Either way, it doesn't quite fit the bill right. The main focus of the story is the life of the druids and the existence and purpose of magic. Not to mention the curious and troubling presence of a dragon – a species that is no longer around in this story's world.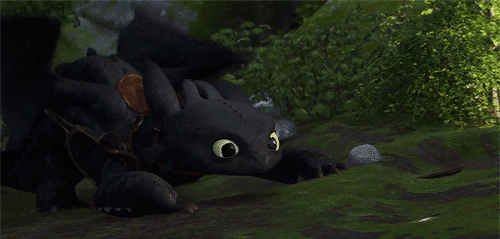 I've decided that therefore this story must fit better into just generic fantasy because of it's high focus on magic and dragons driving it from the epic, but also with the potential for it to be mythology. Celtic mythology that is.
Whichever way we want to define this one it's certainly a novel to tickle your brain into imagining this awesome world of misconceptions and magic and hey! dragons and magic are always a sure safe combination, right? The only thing that sometimes frustrates me with these types of books is the pronunciation of names! Gah! Phonetic guide please?!
---
Characters
I really enjoyed the broad cast of characters in this novel. I loved Enat and the motherly stance she took to Ash. It was a fascinating story of self-growth and from the way things panned out in this book I'm expecting that the books in the series will only become more and more fast-paced from here on in. So if you're reading this and tiring of not too much happening, I beg you to keep reading and get to the end. It's a slow burner but good.
Ash herself was a great character. She was fierce and wonderful and pure. I loved that despite her restrictive physical disabilities she was still able to shine in the magical classes and be equally respected among her peers (well, for the most part, #drama). I also loved how level headed she was with thinking out decisions and the way she viewed the world. She is honestly the most pure fictional character I've read, I'd say. I'm really looking forward to seeing how her character grows in the next book.
The other children that she trains with were equally interesting. I liked how they were all unique and I loved the drama of guessing what all their intentions were. The conflict is constantly brewing underneath the main plot line which I loved – it certainly made you feel ready and eager by the time conflict does arrive! The contrast between the spiritual beliefs of the druids and the outsiders (Christians) was also an interesting touch to the story which I appreciated from the historical perspective.
---
Dragons and Slow Plots
The one thing I was disappointed in for this book was how slow it was and it's lack of dragon presence. If you came here for the dragons then you'll have to be patient, but I have faith that things are going to get amazing. Things really do take a while to get going and as much as I enjoyed meeting the characters and setting things up, I think it could have been sped up by at least a couple of chapters – that's coming from someone who loves her world building!
Nonetheless, dragons were featured in this book and in an entirely unique way. I loved this more than anything. Piest was fantastic as a character and had me very curious as to how the whole dragon thing was going to manifest. I loved finding out the back story eventually and just overall absolutely adored Werlinger's approach to the traditional characters of dragons. I would hands-down read this book just for that factor alone.
SPOILER: "I just loved that dragons' reputations are built on a sort of lie to protect themselves whilst they're in their vulnerable state as a worm and then as an egg. I honestly adored this – I loved that they were not these all fearsome characters and I cannot tell you enough how much I loved the bonding aspect. Whilst it's not a new concept, I also really liked the way dragons were equally perceptive and self-aware creatures as humans. I never saw Piest as an animal in this book which just made him all the more epic when he turned into a kickass dragon."
---
Summary
This is a great book! I'm so glad I finally had the opportunity to read this one because I had a blast. It's a slow going book to start with but not a slow read. You'll end up flying through it and I am tortured by where we leave off in the first book. Whilst it would've been nice to have just a bit of the action promised to come in this first book, I'm still really excited to read on and have faith that all this world and character building in book one will put us in good stead for the rest of the series!
// GOODREADS //
---
 You might also like . . .
If you love stories that involve dragons, Seraphina is for you
If you love books that involve a nice touch of mythology, Tiger's Curse is for you
If you love books where a main character is struggling to harness magical abilities and encountering many an adventure, White Hart is for you
---
Have you read Rising From the Ashes?
Share your thoughts below!
---
~~ Kirstie ~~