4/5 STARS
Genre: Young Adult, Sci-Fi, Dystopia
Author: Amy Plum
Published: May 2015
Publisher: HarperTeen
Pages: 352 {paperback}
Originally posted on Goodreads
---
Initial Thoughts Upon Finishing
This was a really sweet ending to this duology. I really enjoyed it and was flipping through the pages to get to the end. Miles is a fantastic character and I think he'll hold a special place in my heart – and omg Juneau is definitely one of the most kickass heroines. The only thing with this book is that it wasn't quite the conclusion I was hoping for but nonetheless I really enjoyed it!
---
Until the Beginning
If you haven't read the first book, then this series is about a girl called Juneau who lives in a post-apocalyptic world (post-WWIII) and her tribe has reverted to a nomadic lifestyle. Except WWIII never happened and there are far most sinister things at play in the world.
If you haven't read book one then leave now!
*
*
*
Until the Beginning was a great sequel in that it followed the first book very much so in the same vein of storytelling. True to Plum's style, it had characters that you'd die for and a plot that hooks you until the last page. If you enjoyed the first book then I cannot think of any reason that you won't like the conclusion to the story.
I loved seeing how Juneau continued to tackle the problem of rescuing her tribe and dealing with the skill-less Miles as her companion on the journey. I thoroughly enjoyed reading this and Juneau is honestly such an awesome character – but it wasn't all perfect.
I definitely recommend picking the sequel up if you're considering it – but if you haven't read THIS book then off you pop, spoiler time.
*
*
*
---
Juneau & Miles
Firstly, I'm going to take some time to talk about the character development. I can't remember 100% what Juneau was like in the first book now, but I feel like we explore a little deeper into her mindset in this book. As she immerses herself deeper into real world she questions things about her life and we often fall into a philosophical debate about the world concerning the Yara. When she finds out that the Yara was seen by her elders as actually something that wasn't real, I thought it was interesting that the idea of it wasn't completely dismissed and that she found there to really be some truth to it.
It was a few things like this with her character development that I found myself thinking three books might have been more appropriate after all – or maybe just a longer or different approach in this book.
I loved Miles in this book – I find him to be a beautifully sassy and fantastic character throughout the story. I loved that he goes through the ritual and can now (somewhat) harness the power of the Yara, too. Juneau certainly wouldn't have made it without him.
What bummed me the most was the ending of the book – I didn't want it to end there! We could definitely have gone on and explored what happened next with Juneau and Miles. I was a little disappointed how we don't find out what happens to the tribe and that we don't know what truly becomes of the dynamic duo.
Nonetheless, I thought the final battle scene was appropriately action-packed and fun to read, if a little lacking in some solid conclusion. It did feel as though the plot got just slightly lost towards the end.
---
Speaking of Plot Lines
I enjoyed how much this book reads as a race to the finish line! I loved that it was Juneau against the world and the scary plot-twist when one of these powers not only get its hands on the formula for the Yara ritual but actually takes it. I was so worried that that was it for Juneau and her gang. Thankfully, he dies in a fountain/pond thing – the death of all great villains, no?
One again, however, I think this book needed more pages. The journey to the reserve where the tribe are being held and the character development between Juneau and Miles stole the time in this book. By the time we reached the end we'd run out of pages to really finish this off in a wholly satisfying way, which was obviously a shame.
Despite all my apparent negativities: I loved this story. It was original and fun to read and Plum really is a great author for these types of books that just completely suck you in.
---
Summary
I super enjoyed this! I can't wait to read more of Plum's books (namely, finish off the Revenants series!!) and I hope that her works continue to be as ravenously addicting as this. Whilst this didn't quite blow my socks off, I guess you could say that if I was wearing those cool socks with capes on them, it slightly ruffled the capes with a majestic wind?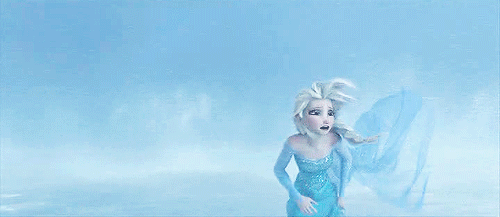 // GOODREADS //
---
You might also like . . .
If you love Plum's writing, Die For Me is for you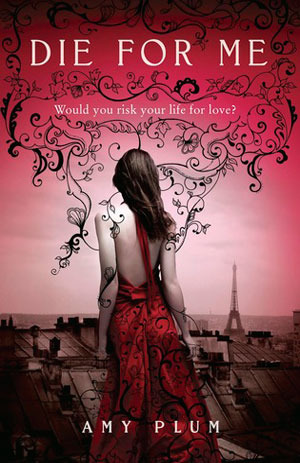 If you love a good suspenseful dystopian, Strings is for you
If you love books with a strong girl against the world, The Hunger Games is for you
---
 Have you read Until the Beginning?
What did you think? 
---
~~ Kirstie ~~