One could say that I am somewhat excited for this Sunday (it's Christmas, in case you forgot). I am a very excited bubble of ARGH *throws icing sugar into air* at this time of year because HELLO. Food + Presents + Family Time + Christmas Carols + Sunny Days + Pool Time + Chocolate = Yes. Which of course means that today we're all going to ponder over the possibility of me receiving any of these following books on Sunday morning.
This week's theme is:
Ten Books I Wouldn't Mind Santa Leaving Under My Tree
I have to say, I'm frequently surprised by the number of bookworms that claim they do not receive books at Christmas or birthdays (or any other time when receiving a book is apt). GUYS: get yourself in the game! I have a rigorous system wherein I use the shareable Wishlist you can create on the Book Depository (although you can do this on almost any online bookstore) and send it to my parents – this is important that it's just to them. Because then there are no double ups: they're in charge of the list (which contains approximately 400+ books) and don't have to put much effort in.
Seeing as I have done the leg work and over many, many years collected these books on this list they're safe to buy any of them. I go through it each year, culling those I've lost interest in, and they can then dictate to other friendly faces which books to buy me. See? Fool proof. I have no idea what I'm getting but I know that it's something I'll love. That way, people can feel confident buying me a book as a present. I AM GENIUS.
But now I've made this section really long (I have a bad habit of doing that, don't I?). Well, the point is I'm going to pick 10 books (I promise just 10) that I'm excited to get my hands on because I am – although I could just list my entire Wishlist, but I'll restrain myself.
Top Ten Tuesday is a weekly meme hosted over @ The Broke and the Bookish and each week there's a different theme that we get to make a list about featuring ten related books. It's so much fun and the topics are always great! It's also a fabulous way to learn more about people's reading adventures and I recommend heading over to the official page to do some exploring through the link up.
---
#1
The Raven Boys
by Maggie Stiefvater
book one in the Raven Cycle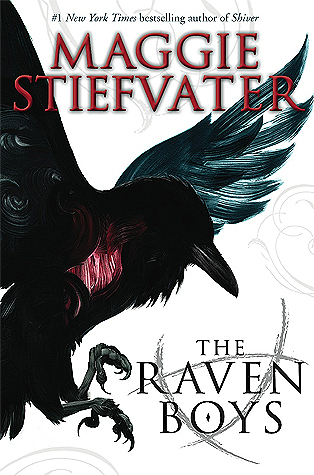 young adult, fantasy
Because, yes, I have not read this. One day, I shall endeavour to start this series but I shan't personally buy it for myself until I've finished off some of the other series I have on the go. BUT DANG WOULDN'T IT BE EXCITING IF THIS WAS UNDER THE TREE?
---
#2
The Assassin's Curse
by Cassandra Rose Clarke
book one in The Assassin's Curse series
young adult, fantasy
This book has ceased to exist – LIKE ANYWHERE DAMNIT – so if Santa could be oh so magical and conjure this book back from the dead and under my tree I would faint with excitement.
---
#3
Never Fade
by Alexandra Bracken
book two in The Darkest Minds series
young adult, sci-fi, dystopia
Um, excuse me? Yes, you there. Are you questioning this choice? HAVE YOU EVEN READ BOOK ONE. I don't think you understand – my heart, it hurts. Bracken thought it would be fun to STAB HER READERS BRUTALLY at the end of this book. So yes, put this under the tree please thank you very much kindly and to you.
---
#4
Bloodfire Quest
by Terry Brooks
book two in The Dark Legacy of Shannara series
epic fantasy
I've become strangely obsessed with Brooks' books (ooh, that was a tongue twister). I've read exactly one of his books, the first book in this series, AND I NEED THE REST. The last book left us on the mother of all cliff hangers and I'm positively gasping to know where the story goes next!
---
#5
Gathering Darkness
by Morgan Rhodes
book three in the Falling Kingdoms series
young adult, epic fantasy
*has heart palpatations, chokes, gasps, gestures maniacally*
---
#6
Peggy & Me
by Miranda Hart
non-fiction, autobiography, humour
This woman is my soulmate. I read Hart's original autobiography this year and it was honest to god one of the most hilarious reads ever. She's one of my favourite human beings of ever and YAY here's another book from her!
---
#7
The Philosopher Kings
by Jo Walton
book two in the Thessaly series
sci-fi, philosophy
This is the second book in a series that absolutely could have finished after book one but IT DIDN'T SO NOW I NEED THE NEXT ONE. I can't wait to see what Walton does next, but it's sure to be messy and glorious.
---
#8
The Nightingale
by Kristin Hannah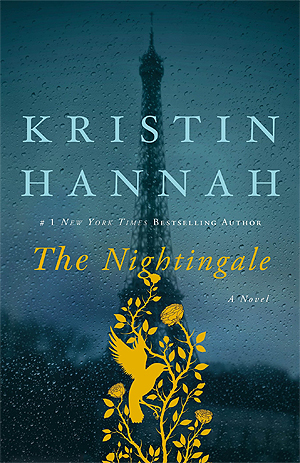 historical fiction (WWII)
Because if I don't read this one soon, Amanda @ Cover2CoverMom might accidentally kill me in my sleep. I'M SORRY. I said I'd read it ages ago and I want to but . . . *flails desperately*. Quick! Someone put it under my tree.
---
#9
Mortal Engines
by Philip Reeve
book one in The Hungry City Chronicles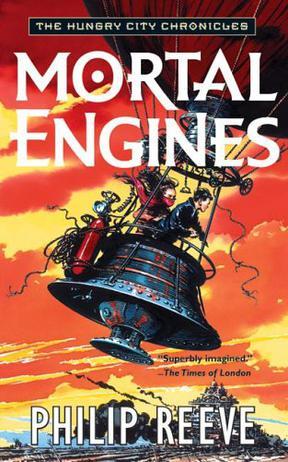 young adult, sci-fi, steampunk
I think there's a movie being made of this one and it has a lovely cover so obviously I need this book ASAP so I can sit in the cinema with my imaginary glasses on and critique it to the nth degree.
---
#10
Salt & Stone
by Victoria Scott
book two in the Fire & Flood series
young adult, sci-fi, dystopia
One does not simply stop reading this series after book one. I absolutely need to know where this goes next. This book is within that category of books which are my weakness: the books that, Indiana Jones-style, put their characters through a series of life-threatening tests to reach their goal. GIMME.
---
What book are you hoping for this festive season?
Firstly, I still can't believe that Christmas is already here, though. It feels like yesterday I was doing Christmas for 2015. Secondly, that was really hard to keep to just 10. But voila! A more or less random selection of books that I'm way too excited about.
 Share your thoughts below!
---
~~ Kirstie ~~