5/5 STARS
Genre: Historical Fiction
Author: M. L. Stedman
Published: July 2012
Publisher: Vintage
Pages: 362 {Mass Market Paperback}
---
2012 winner of Goodreads Choice Awards for Historical Fiction
2013 ABIA (Australian Book Industry Awards): Book of the Year Winner
2013 ABIA: Literary Fiction Book of the Year Winner
Australian Bookseller Association Choice Award Winner
*raises eyebrows*, and that my friends, is how you know the book is going to be good. *Ahem*
---
Initial Thoughts Upon Finishing
Gah. That was beautiful. I loved every page of this story and it was made even more special being set in Western Australia. I hope that Stedman does write many more books like this because she's clearly extraordinarily talented. This was such a sweeping story and so emotional – I could never have guessed how it would pan out when I first started. Highly, highly recommend it.
---
The Light Between Oceans
Where to start with this book? Well, firstly this story will always hold a special place in my heart for being set in my home town – Western Australia! And in the 1920s. So yes, this book is set in Australia and written by an Australian author. It took me a frustratingly long time to get around to this book – my family all read it before me whilst I got sidetracked with the latests Sarah J Maas' and so on. WHY did I put it off? Silly girl.
This is the heart-wrenching story of a couple who just wanted a child of their own. Tom lives on Janus Rock – a lighthouse look out, isolated from the coast and they only get to return to land once every three years. After experiencing the trauma of three miscarriages, Isabel is beyond heart broken. So when a boat arrives on their little island with a dead man and a baby in it, well, Isabel takes it as a sign.
We follow the story of the two as they raise a child that is not their own and the tensions and struggles that go on between them as they deal with the never ending guilt of their actions and the pain of their past. It's a beautiful story and not to be missed.
---
The Setting
I loved this setting. It is wonderful to read a book and to be able to go, oh yeah! I know where that is! Or, at least have heard of it. It was much easier to empathise with their environmental situation on that front; I first hand know what it's like to live in Western Australia and what the author is talking about when it comes to scorching days or windy days. That was a delightful novelty.
But it's also beside the point – I'd say we all have active imaginations and can work out what the weather would feel like.
I thought that the combination of a relatively reclusive character (of whom I shall speak more of in just a tick) and an undeniably isolated location made for a unique story in itself. What happens when you put these two elements together? Well, chaos in this scenario. The brutal conditions of living in the lighthouse — vulnerable to the elements and far away from civilisation — meant that the severity and difficulty of Isabel and Tom's situation was heightened. It made the book more stressful, on edge, and real. I loved it.
The book is also set 100 years ago, after WWI. This allowed for better isolation with technology very limited, almost completely restricting communication between the lighthouse and coast. It also meant that there are some incredibly dramatic moments but those I will let you discover for yourself.
Overall, I think the setting was as perfect as it could have been for this story. A character still scarred from his involvement on the Western Front and a barren landscape that is relatively unforgiving really set the stage for a dramatic show that was sure to please.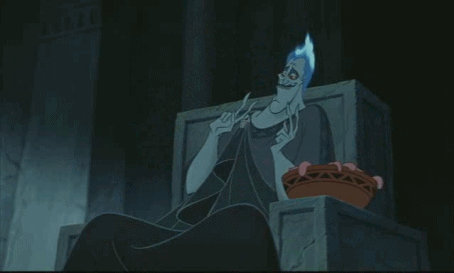 ---
The Characters
Of course, the real stars of this story are the characters themselves. They're beautiful and broken and I applaud Stedman for creating something so captivating. I particularly liked Tom and would say he is one of the most amazing characters for the integrity of his moral compass.
Despite the fact that he does acquiesce to Isabel and keep the baby rather than report it, he battles with himself over this for the rest of the book — that is the plot after all. But it's the way that he very rarely thinks for himself that had me stumped, in the good way.
Every decision that Tom makes is either because of his bottomless love for the somewhat (extremely) lucid Isabel, for the baby, or for the sake of doing what's right. I thought this was beautiful and apparent in the following scenes (highlight with your cursor to see spoilers):
1. When Tom refuses to let Isabel take the blame and is content to go to jail to repent for not only kidnapping the child, but for his involvement in WWI.
2. The way he took the verbal abuse from Isabel at certain times knowing that challenging her at that point would tip her over the edge and break her fragile mental state.
3. When he carries Isabel down all those stairs at the lighthouse after her first miscarriage – ahh, I'm just kidding, that's just the movie (chivalrous though, no?).
4. Giving the letter to the real mum to try and ease her mind (although this completely fails, duh).
The other character we must most certainly look at is Isabel. That crazy, emotionally unstable woman who makes the show. I did like Isabel's character but good lord did she worry me most of the time. She's so young and she flat out does not deal with her situation well at all. She was quick to blame Tom for any misgivings and was immature at facing difficult situations.
But ultimately? By the end of the book I thought she'd evolved somewhat as a person — come to peace with the events of the book. But nonetheless, she's the most concerning character I've ever read. That's for sure.
---
Concerns?
I had to think hard about this. There's not too many negative things I could say about the book. It's a frustrating read, if anything. You, as a reader who is not involved, gasp at the prospect of what the character have done. Never in a million years could you really imagine yourself in Isabel's situation. She's very difficult to relate to — you understand that she aches for a child, but not even giving the chance for the baby to be found? Hm. Not so sure about that.
But that's not a fault of the book, we're meant to feel that way. The representation of WA felt pretty spot on for what is was and bonus points if you pick up on the tale about someone dying from a snake bite at a picnic #StrayaMate.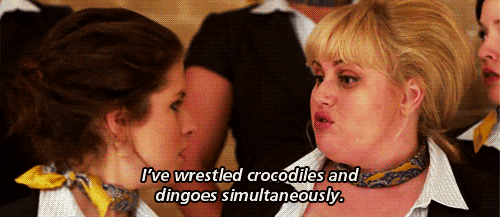 I suppose if I could complain about anything, I'd like to have heard a more in depth background story of Tom at the Western Front, but it's not overly important to the story — you can fill in the blanks yourself. At the end of the day this is a beautiful story that challenges you to think: what would you have done? What would you have done if you were Tom?
---
Book to Movie
I'll make this quick because by now your tea's gone cold and what a tragedy that is (microwave it? Don't suffer through a cold tea, honestly). The movie is phenomenal. Hands down, The Light Between Oceans & Stedman, herself, got lucky. The movie is spot-on, no added mess that changes things, it's perfect. The casting is wonderful and the story is just as poignant. So I shall say that if you don't want to read the book (although you really should), watch the movie.
---
Summary
Well done, Stedman. A solid 5 star read indeed. I loved how Australian this book managed to feel but I love that despite being an historical fiction book, the focus of the story on the relationship between Tom and Isabel and the moral challenges remains true. I highly recommend this for ages 15+.
// GOODREADS //
---
 You might also like . . .
If you like historical fiction that straddles the past and present, The Butterfly and the Violin is for you (WWII: Austria)
If you love historical fiction that looks at things from a different angle, All the Light We Cannot See is for you (WWII: France & Germany)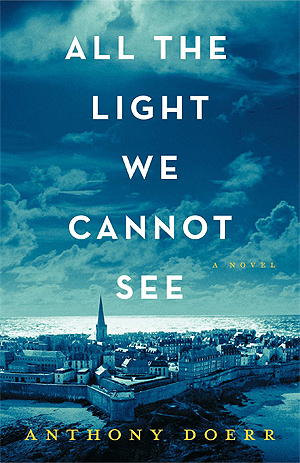 If you like historical fiction that focusses on family and self-discovery, Orphan Train is for you (1920s, America, Orphans Trains)
---
 Have you read The Light Between Oceans? What did you think?
Share your thoughts below!
---
~~ Kirstie ~~