4/5 STARS
Genre: Fantasy, Classics
Author: Edgar Rice Burroughs
Published: October 1912
Publisher: Fall River {edition pictured}
Pages: 324 {paperback}
Originally posted on Goodreads
---
Initial Thoughts Upon Finishing
I really enjoyed this! I have a stunning edition of the first three novels bound together and I can't wait to continue reading – this finishes on such a cliff hanger! Despite this taking me the best part of a year to pick through (honestly, if that isn't the definitely of a short attention span then I don't know what is) I loved the original tale of Tarzan. This is my favourite Disney movie so it was really interesting to see where the story had come from and wow! It's very different. Loved it!
---
Tarzan of the Apes
I think the thing that blew my mind the most about this book is the fact that it was written in 1912 – at times I found it really hard to imagine Burroughs sitting at a desk so long ago putting pen to paper and creating this fantastical story. It amazes me!
This original story of Tarzan is nothing like you're expecting it to be if you've only ever seen remakes and retellings. In my opinion, Tarzan is the second most inaccurately retold story following Frankenstein – and it's such a shame! But let's come back to retellings later. The book will pull the rug out from under your feet by introducing Clayton as Tarzan's father – whilst he is not the Clayton we know from Disney, it was certainly a shock to see such a hated character imposed on top of one we knew to be loving.
We are introduced to Tarzan's character and follow his journey of growing up with the Apes through to meeting Jane and the rest. I won't tell you much more than that, but Jane is definitely the most accurately represented character in movies, etc. It's really interesting to explore as a story because so much of it was completely new to me and Tarzan himself is way more barbaric and gross (which makes a lot more sense).
---
Is the Original Actually Good?
Well, if you couldn't tell from my previous enthusiasm, the short answer is: yes. I highly recommend this book if you're a fan of Tarzan and interested in seeing how the original story unfolds. I am, right now, about to keep reading and go into book two because I can't wait to see what Tarzan does next.
"No," replied Tarzan. "Only a fool performs any act without reason."

~ Tarzan
This is no easy fairytale story as Disney would have you believe. Yes there's romance, and yes Tarzan is a gentleman at heart, but the aristocratic fanfare that Jane has to deal with is very real and it's never going to be as simple and just swinging off into the trees with her Ape man.
My only wish is that someone made a movie adaptation of this accurately. I think it's a fantastic story and there's no need whatsoever to change things!
---
A Unique Classic
I always find myself shying away from classic books; they're intimidating and the language is sometimes so ambiguous that I have to guess at what is going on. Thankfully, Tarzan isn't like that at all. I particularly loved it when a mockery of the male characters was made regarding their ignorance about Africa. Such as when Professor Porter comes across a lion:
"Most reprehensible, most reprehensible," exclaimed Professor Porter, with a faint trace of irritation in his voice. "Never, Mr. Philander, never before in my life have I known one of these animals to be permitted to roam at large from its cage. I shall most certainly report this outrageous breach of ethics to the directors of the adjacent zoological garden."

~ Professor Porter
I was curious trying to analyse the racist and sexist elements of this book, too. I wasn't sure what to expect from a book that could so easily lend itself to horrible racism against tribal African people considering the book itself is over 100 years old. From my first, disjointed read of this book I actually didn't find anything too politically incorrect.
I suppose it's helped by the fact that Burroughs is clearly neither overtly one or the other (I presume from his writing). But nonetheless, I didn't cringe at any comments, descriptions and so forth when Tarzan comes across African people. But I did find myself confused over how I should feel about the tribe that Tarzan repeatedly encounters – are they supposed to be portrayed as evil? Good? Neither?
"I love you, and because I love you I believe in you. But if I did not believe, still should I love. Had you come back for me, and had there been no other way, I would have gone into the jungle with you – forever."

~ Jane
The thing I found most frustrating was the Jane was treated by the men. She wasn't abused, no. It was just painfully sexist at times – but in a way that had me angry at the characters, not author. I loved how the frustrations of being a woman in this time come through so poignantly in her character in the book – opposed to the giddy representation we get in the Disney film. Kudos to Burroughs for nailing this representation on the head. I did, however, raise an eyebrow once or twice over Esmeralda's character (a black family servant) whose purposed seemed to be to make up for the lack of painful stereotypes present elsewhere in the book.
"You are judging him according to your own standards, gentlemen," said Jane. "An ordinary white man such as any of you – pardon me, I did not mean just that – rather, a white man above the ordinary in physique and intelligence could never, I grant you, have lived a year alone and naked in this tropical jungle . . . " 

~ Jane
---
Summary
Overall this was a solid 4 star read for me! As I said, I can't wait to see where the story goes and I do hope that Jane and Tarzan get their happy ending in this book as in Disney. I'm hoping we'll see more of D'Arnot's character, too, because he's a precious little gem. I definitely recommend this book and I'd give it as present to someone over 15 years!
// GOODREADS //
 I am an affiliate with these companies
---
 You might also like . . . 
If you like stories about a character adapting to unique situations, The Martian is for you.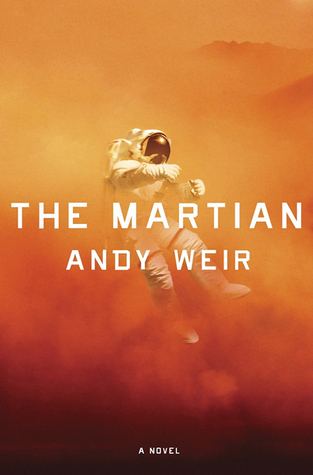 If you enjoy tall tales that involve many animals, Life of Pi is for you.
If you love solid adventures with mythology and animals mixed in, Tiger's Curse is for you.
---
 Have you read Tarzan of the Apes? What did you think?
Share your thoughts below!
---
~~ Kirstie ~~