I really like all the prompts for the book memes at this time of year – it's always exciting reviewing your reading year from different angles! I hope everyone is having a great start to their week – my graddad is arriving from Ireland this evening so everyone's getting really excited for him to be here!
This week's theme is:
Top Ten New-To-Me Authors I Read For The First Time In 2016 
This is a great topic! There are several authors who I read for the first time this year so I'm really excited to share them with you to give them all the credit they deserve. My poor TBR has greatly suffered from their addictive writing abilities!
Top Ten Tuesday is a weekly meme hosted over @ The Broke and the Bookish and each week there's a different theme that we get to make a list about featuring ten related books. It's so much fun and the topics are always great! It's also a fabulous way to learn more about people's reading adventures and I recommend heading over to the official page to do some exploring through the link up.
---
#1
Victoria Scott
I read Fire & Flood this year and it was amazing! I was completely hooked by the story and I've begun to question my life as to why I haven't picked up any of her other books yet considering how good they sound. New instant buy author? I think so.
---
#2
Terry Brooks
I knew about Terry Brooks, of course. He is only one of the biggest fantasy authors out there. I had Wards of Faerie sitting on my shelf for a year or so but I just left it there, unsure of when I should read it. But finally I went for it and ARAKFAEFH I think Brooks is my new go-to author for fantasy. I loved this book so much and I love his fantasy world. I need more.
---
#3
Rainbow Rowell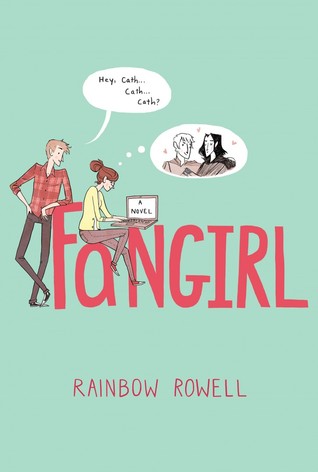 Because yes, I've only just started reading Rowell books THIS YEAR. It is a crime. I started with Fangirl and loved it so much I died – and then I bought Carry On (because really, you can't have one without the other) and loved that so much I combusted. Now, I have Landline sitting on my shelf which I picked up super cheap in England and I'm just waiting to be blown away again.
---
#4
Ryan Graudin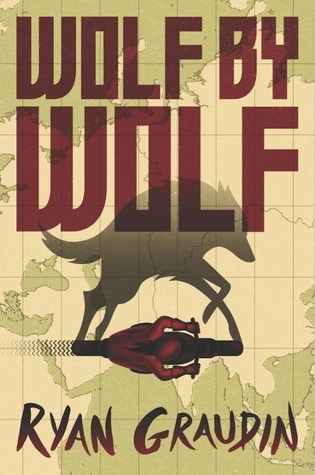 I want to kick myself for not having found Graudin earlier. Her Wolf by Wolf duology tore my soul to pieces but it's now one of my favourite series ever (as in, it's my second favourite series after the Tiger's Saga, yah, THAT good). I absolutely need her Walled City book now and will always remember 2016 as The Great Year of the Graudin.
---
#5
 Amy Plum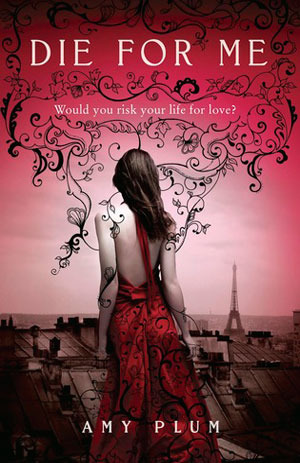 I think I actually have an Amy Plum addiction – like a real addiction. I read Die for Me this year and couldn't function until I had the second book. So I read the second book and started her other series too and now I'm sitting here nervously staring at book three in the Die for Me series because I don't want to run out of Plum books. SHE'S SUCH AN AMAZING AUTHOR.
---
#6
Claudia Gray
Ahem, *rolls out list . . . rages*. This year I've been reading Gray's Firebird series and it has firstly broken my heart and secondly destroyed me with feels. It's everything I ever wanted in a sci-fi, dimensional travel story and I'm so glad that I gave Gray's books a go this year!
---
#7
Morgan Rhodes
Holy guacamole are Rhodes' books addictive! I read the first two books of the Falling Kingdoms series scarily fast and I've had to exercise major self control to not buy all her other books and just read them forever ignoring responsibilities in the real world. I can't get enough of Rhodes so thank goodness I started reading her books this year.
---
#8
Alexandra Bracken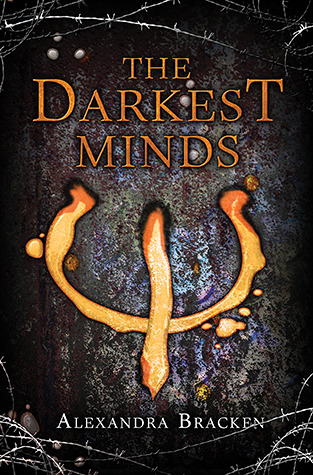 I've literally only read The Darkest Minds by Bracken but wow it was good. I just know I'm going to be hooked and sold on all of her other books now. It's perfect timing to be so as well with her new on-going series, Passenger (if that's the series' name). So happy that I took the dive and finally read this book!
---
#9
 Jo Walton
I couldn't be more grateful that I was introduced to Walton from The Dragon's Hoard subscription box. Her book, The Just City, was ridiculously clever. I want everything ever that she has and will write in my hands now because reading Walton this year was one of the best things I did.
---
#10
Ransom Riggs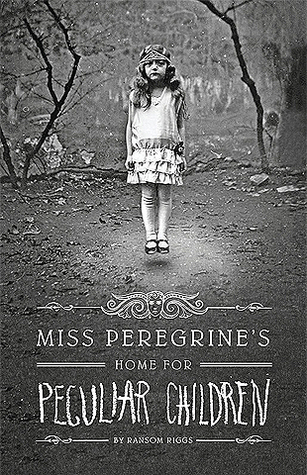 And of course, Mr Riggs. I'd been putting off getting and reading the Miss Peregrine's series for yonks. I don't know why, I just never felt properly inspired to go and get a copy of the series and read it. With the movie being released this year  I finally found that inspiration so YAAY. Rejoice, for this is a  good year.
---
Who's an author you fell in love with this year?
All these authors (and many more!) were amazing finds this year. I'm so glad that I finally picked up their books and I can't wait to read more of what they've written in the future!
 Share your thoughts below!
---
~~ Kirstie ~~