5/5 STARS
Genre: High Fantasy, Young Adult
Author: Sarah J. Maas
Published: September 2016
Publisher:   Bloomsbury USA Children's
Pages: 693 {hardback}
 Originally posted on Goodreads
This review is spoiler-free until I state otherwise
---
Initial Thoughts Upon Finishing
I have no words. That was simply amazing. It's impossible to imagine how this series could get any better and then THIS happens. Empire of Storms completely blew my mind and repeatedly destroyed my soul. Good god, I need the next book – this is absolutely not okay where we left off and I am a RAGING BALL OF EMOTIONS. This cast of characters though, whew. Don't even get me started on all the feels and the relationships. Maas is a killer of a writer. I don't think I will ever love a series as much as I love this one.
---
A Note, Before the Spoilers
I was thinking about how I could write this review without being spoilery, it turns out that's very difficult to do. Instead, I shall write a quick thing here of why anyone who has not read the this book or any other in the series should be reading this.
This book took me a long time to read. I really, really enjoyed it as I do with all of Maas' books, but I've noticed that with this particular series it takes a little bit of time to get going. Perhaps that's just me (I think it is) but I struggle to flop back into this world and truth be told, all I could really think of was how much I just wanted to reread A Court of Mist and Fury. Tis a tricky situation. Nonetheless! I can't recommend this book/series enough. It's insanely unique and wonderful. The adventure is to die for, the romance is so sizzling it's virtually a barbecue, and the magic is zesty (zesty? What even is zesty).
I've seen some people talk about this series as being overrated or overhyped. Puh-lease. Read the book and you'll see just how much credit the Maasinator deserves for writing this series. It is on a massive scale that simply cannot fail to impress – it is fair and square the YA version of A Song of Fire and Fire. The characters are rich and grow hugely, the plot is incredibly and very twisty, and you will be hooked, 100%.
So if you're decided whether to read book one, or this book here, then please do yourself the favour of picking this up and squealing with delight because it is fantabulous.
But now, if you have not read THIS book. Then be gone!
---
Empire of Storms
So. Empire of Storms picks up from where we left off in the previous book. Aelin and the gang are marching all the way to Terrasen, Elide is limping through the forest, Manon is being badass, Chaol does not feature in the book at all, and Dorian is being icy.
There's a lot going on and a lot of people who want to kill each other. This book, for me, started off in the same vein as Heir of Fire. I though, gosh, this is going to be another filler isn't it? I loved Heir of Fire but so much of it was just building up to the next book. EMPIRE OF STORMS AIN'T THAT. Sure, we start with a lot of people running (literally) towards each other and trying to build armies but damn. The battle scenes are to die for. I can't wait to see it on screen.
So, the plot of the book is Aelin trying to actually become queen; Rowan and her are trying to suss out their relationship properly whilst also trying not to die; Aedion is failing to hide his feelings for Lysandra (who is so badass, omg); Lorcan is sweeping Elide of her feet, if a little reluctantly; Maeve is trying to kill everyone; Dorian is lonely – UNTIL MANON *winks all the eyes* and trying to work out the magic thing; AND JUT EVERYTHING.
I loved this book so much .The way the characters are all coming into themselves and the way that each has their own person battles to overcome was beautiful and just unf, I'm so excited for the next book.
---
Characters
I enjoyed all of the perspectives and stories in this book, which was great. I thought there were some great twists, particularly with Aelin's desert friend. I was glad we finally, properly drew in elements from the novellas here – I thought that was clever and good. I hope to see more in the future. My favourite characters in this book were Aelin, of course, Lysandra, Elide, and Manon.
It's going to be really hard to not talk about this all day, so I'll do my best to just discuss a few things.
Aelin & Rowan
I am a big fan on this pairing. I know a lot of people were sailing the Celaena + Chaol ship, but I just never felt it. I really like these two together and I think the way they work together and stabilise each other is great. I liked Aelin's character in this book, too. She's very true to herself and we really get to see just how far she will go to save her people.
I loved scenes such as: when Aelin nearly loses herself in her magic and Rowan is there; when Rowan walks into her fire after she defeats and entire bloody colony of bad things flying to them; when Rowan thinks she's pregnant but she's not but she wants to be; when Rowan rampages on the beach yelling WHERE IS MY WIFE and everyone is like, ooh shit.
Aedion & Lysandra
Lysandra is definitely one of my favourite characters in this series. Since magic has been back in the kingdom I've loved watching her understand herself. The way that she likes to change forms and not be human is beautiful. Her quiet healing from her years with Arobynn was beautiful. And Aedion is perfect for her. I can't wait to see her do more awesome things.
I loved scenes such as: when Aedion proposes to her when she's still in sea dragon form after nearly dying; that whole scene when he's loosing his shit watching her fight; every scene when Lysandra proves she wears the pants in that relationship.
Dorian & Manon
This has been something that's been brewing for the last two books or so, so I was glad when it finally came to fruition. However, by this point we'd had so many pairings off that it felt a little cliche. I was also a little sad because the saucy way that Dorian acts around Manon was just totally not how Dorian would've acted in my mind. Nonetheless, I felt so sorry for him and wished Aelin would spend some more time with him to help him come to term with everything that has happened. Bless his little cotton socks.
I loved scenes such as: when the 13 come back to help Manon; Manon's unwavering protection of Elide; the extreme sexual tension between Manon & Dorian; Dorian's constant battle with magic and attempts to control it throughout the books (because yay he can be a part of the team!).
Elide & Lorcan
These two are definitely my favourite pairing of the series so far. I love the tension between them and the way that they're ready to fight each other at the drop of a hat. I loved that they travelled together with the performers and that Lorcan comes to her rescue when Elide is recaptured, but then fights her way out. I loved that he offered up his shirt when she was on her period. I think I just loved them because it wasn't expected but they work so well together.
I loved scenes such as: Lorcan pretending to be Elide's husband in the travelling group; when Lorcan throws himself on top of Elide against Aelin's magic; when Lorcan is beyond distressed about the threats against Elide from Maeve.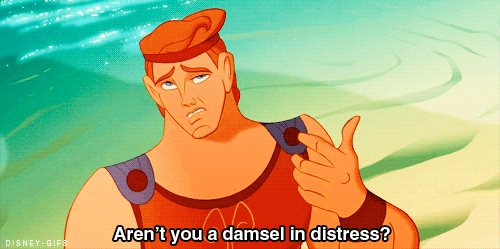 ---
Struggles and Many Tears
Firstly, the ending. Oh my lord. That was emotional. The contrast between Aelin being whipped and her memories as Celaena Sardothien being whipped in Endovier were just cruel. That scene broke my heart. But not only that but the way she was treat by Maeve and took it all just so she could save her people. Good god. Maas is a cruel woman. That whole final battle scene was just full of emotion. Especially when Rowan won people over to fight for them. Whew.
When Elide was captured after they stopped for supplies along that river, oh my god, that scene broke me heart. I loved how strong she proved herself to be and the way she just went for it to try and take her uncle down. It was particularly fantastic when she started wielding the axe and Lorcan is all like, whoah.
Um, also can we talk about Aelin having to die? Just when you thought life couldn't get any harder than it was for Aelin, BOOM. Her whole life is a lie thanks to a wimpy ancestor. I can't believe how well she took this – I think I personally would have combusted from anger. I can't wait to see how she side-steps this; because it if actually happens the book shall be thrown across the room in disgust.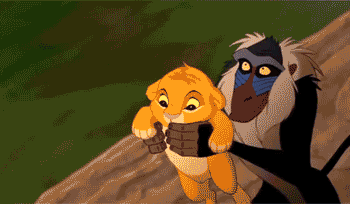 The blood oaths came into play in an interesting way. I think was sad that Maeve didn't physically feature more throughout the book, but it made for a good grand reveal of the ultimate enemy at the end. I loved that the guys were constantly battling against their oaths – particularly when they come face to face with Lorcan and try to kill him. But you know, then they nearly kill Elide instead. So good job there.
The witches and the valg are also really interesting players in the plot. I loved how events turned out for Manon and her thirteen – even if we spend most of the book concerned that they're all dead. I really need to get my own Abraxos because he is the best character in the whole series, hands down. When Manon turns on her grandmother and tries to cleave her in half, I literally whooped with joy. Of course, it didn't actually work but kudos for not killing her Second.
---
Summary
There is a lot more I could ramble on about in this book but I'm going to leave it there. So yeah. Despite this taking me a long time to read and my initial doubts, this series is doing a pretty spectacular job of being incredible. I was blown away yet again by this book and utterly convinced by the ending and I needed book six like air. I can't wait to see where this series goes next and I can only hope that once this series is finished Maas continues to write more – I simply cannot live without her books.
// GOODREADS //
---
 You might also like . . .
If you like books that take you on a whirlwind of an adventure, The Wrath and the Dawn is for you.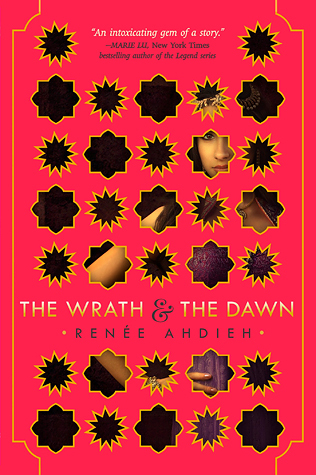 If you can't get enough of Sarah J. Maas, A Court of Thorns and Roses is for you.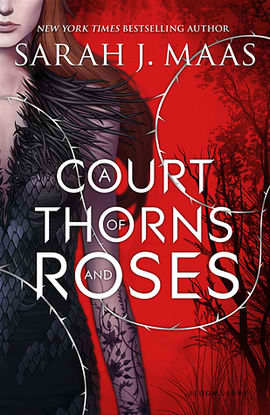 If you love high fantasy that is amazing, Graceling is for you.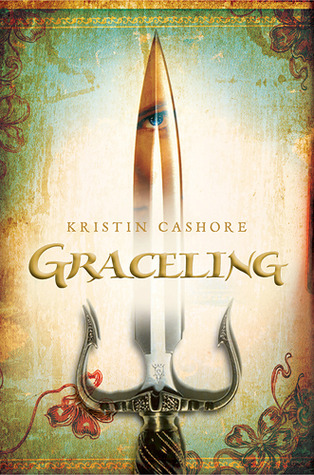 ---
 Have you read Empire of Storms? What did you think?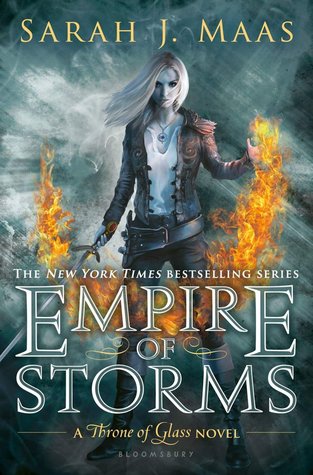 Share your thoughts below!
---
~~ Kirstie ~~