// GOODREADS //
5/5 STARS
Genre: Fantasy, Middle-Grade
Author: J. K. Rowling
Published: December 2008
Publisher: Bloomsbury
Pages: 109 {hardback}
Originally posted on Goodreads
---
Initial Thoughts Upon Finishing
If ever you needed reminding that JK is the queen of everything fantasy, here you are. I adored this super quick and delightful read. I need the rest of the Hogwarts Library after this, that's for sure. Nothing beats the nostalgia from reading The Tale of the Three Brothers especially when you imagine Emma Watson reading and the beautiful animation that goes with it.
---
The Tales of Beedle the Bard
This book was beyond adorable. I decided that I needed a quick and light book to read and this was perfect. It's super easy to read and a lot of fun. It comprises of five different magical fairytales that are almost spin-offs of the ones we know. If you love Harry Potter then you just HAVE to read these! This is obviously a very short book so this is going to be a nice and quick review. The stories are:
The Wizard and the Hopping Pot
The Fountain of Fair Fortune
The Warlock's Hairy Heart
Babbitty Rabbitty and Her Cackling Stump
The Tale of the Three Brothers
---
The Wizard and the Hopping Pot
This was hilarious and adorable. This is the story of an embittered son who doesn't want to take on his father's legacy of aiding muggles with their ailments. This is perfectly Rowling-fied and UGH – can't she write an entire massive encyclopaedia of these fairytales.
---
The Fountain of Fair Fortune
This was my second favourite of the entire collection. It's the story of four desperate people trying to get past obstacles to get to the Fountain of Fair Fortune, which supposedly cures all problems. It's beautifully witty and can someone please write an entire novel of this? Yes? Thank you.
---
The Warlock's Hairy Heart
This is the story of a man who doesn't want to love, he wants to avoid the perils that come with this and well, you'll find out what happens. This made me laugh. This is what happens when you hand over a beautiful fairytale like Beauty & the Beast and give it to Rowling. UNEXPECTED HORRIDNESS. Loved it and want more.
---
Babbitty Rabbitty and Her Cackling Stump
This is the story of a silly king and false sorcerer. You can imagine how it goes. I thought this was very clever. This was very funny and very perfectly Rowling. If ever there was someone who could rival the Grimm brothers, it is her. Someone could easily make this into a full-length novel retelling. PLEASE DO.
---
The Tale of the Three Brothers
This is the story we all know. The three brothers who conquer death at a bridge and each takes a gift. One takes the Elder Wand, one the Resurrection Stones, and one the Invisibility Cloak. It was amazing and beautiful and GAH. *flails*
---
Albus Dumbledore
One of the best things about this little book is the commentary from Dumbledore. There are both footnotes and information at the end of each chapter which give you insights into his characters and a solid reflection on the stories themselves. It's pure brilliance.
---
Summary
You need to read this if you haven't. That's all. Just go and read it. It's pure Rowling, you can't go wrong.
// GOODREADS //
BOOKTOPIA
ANGUS & ROBERTSON BOOKWORLD
AMAZON
WORDERY
---
 You might also like . . .
If you love J. K. Rowling, and you do, then you probably want to read Fantastic Beasts and Where to Find Them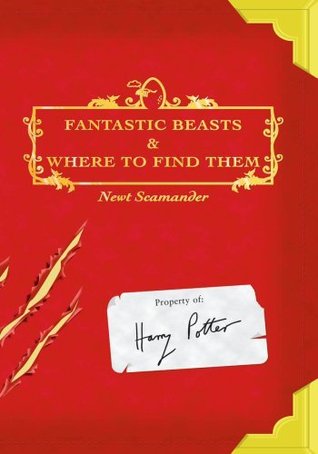 And then a little bit more Rowling in Quidditch Through the Ages
And perhaps just one more, in Power, Politics and Pesky Poltergeists
Oh, why stop there? Try, Heroism, Hardship and Dangerous Hobbies
You really thought I was done that time, I promise this is the last – Hogwarts: An Incomplete and Unreliable Guide
---
 Have you read this? What did you think?

 
Share your thoughts below!
---
~~ Kirstie ~~