2/5 STARS
Genre: Historical Fiction, Fantasy
Author: Jordan Elizabeth Mierek
Published: October 2014
Publisher: Curiosity Quills Press 
Pages: 178 {print length}
I received a copy of this book in exchange for an honest review from the author, thank you!
**To see any spoilers click on the provided link where you'll be redirected to my review on Goodreads where the spoiler is hidden at the same point in the review**
---
Initial Thoughts Upon Finishing
Hm. This was okay as a concept but I was let down more than I was impressed. I loved the idea of a haunted woods where people were getting trapped and time ceased to exist. But so much of this book just didn't work for me which was a real shame. I thought it was picking itself up in the middle but the ending was a bit strange.
---
Escape From Witchwood Hollow
This was a book with a really great and unique concept that unfortunately fell a bit flat for me. It had a really great idea going for it with an enchanted, or haunted, forest trapping people inside and being the source of superstition for the local town. It's set in three different time periods – the 1600s, 1800s, and present time – and the mystery of the woods slowly unfurls. But, for me, this was executed poorly. I found a lot of things really confusing and after picking up in the middle it let me down again with its ending which I found . . . odd.
---
What Happens
Then main character that we follow in this book is a young girl called Honoria. She's just moved into the town after her parents were killed in the 9/11 Twin Towers attack. She's really struggling to fit in and function normally again. A couple of the girls at her new school dare her to enter Witchwood Hollow to see how far in she will brave going. She goes quite far but gets spooked and runs the whole way home. But this events piques her interest in the hollow and leads her to investigate the myths of this woods along with a friend.
---
Time Travelling
So running parallel to this story of Honoria are two other stories, set in earlier periods. In the 1600s, another character, Elizabeth, is accused of witchcraft and flees to the woods to seek refuge. Here she stays and pines for company and love. She's somewhat crazy and we revisit her character in sporadic chapters throughout the book. What we know about her is that she seems to be the source of trouble in the myths.
In the 1800s, Albertine travels to America to live with her father and arrives in the town. She doesn't take heed of people's warnings, stupidly, and quite quickly finds herself caught up in the troubles with the woods. Albertine was an interesting and slightly frustrating character.
All of these stories are technically related and do come together in the end. I loved this idea of a haunted forest where people keep disappearing into but the structure of the book was cluttered which made it very difficult to follow, I think more time developing the characters and exploring Elizabeth's story, in particular, would have greatly helped to make the story just that bit better.
---
Why 2/5?
I really did try to enjoy this book but I'm afraid it just wasn't for me. I very nearly put this book down on several occasions but I persevered and this gained another star for me because it did pick up just a little in the middle. I thought everything was slowly becoming a bit more coherent but then it didn't finish very strong or logically. I'm not sure if I would recommend this book as the confusion doesn't see worth the effort.
---
Now, How About Some Spoilery Discussion?
---
Summary
It was a really great concept which I'm sad to say I just didn't quite enjoy. If you're interested in picking this up then go for it, don't let me deter you, but be prepared to spend a good amount of time working things out.
---
 You might also like . . .
If you like stories that take place in multiple time periods, A Thousand Pieces of You is for you.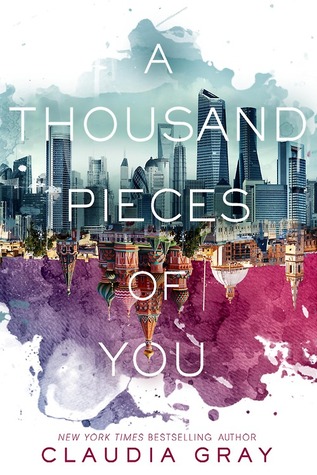 If you like a good mystery, The Thirteenth Tale is for you.
If you like stories with an evil witch in them, The Shadow Queen is for you.
---
 Have you read this?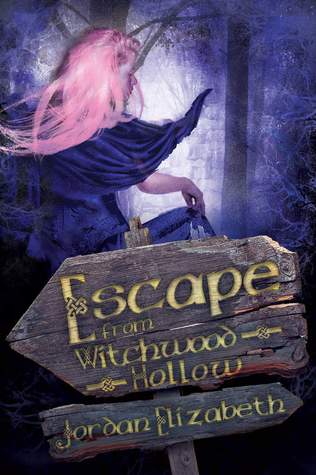 What did you think?
---
~~ Kirstie ~~