4/5 STARS
Genre: Young Adult, Fantasy (paranormal)
Author: Cassandra Clare
Published: July 2007 {1st pub. March 2007}
Publisher: Walker Books
Pages: 442 {paperback}
**To see any spoilers, click on the provided link where you'll be redirected to my review on Goodreads where the spoiler will be 'hidden' at the same point in the review**
---
Initial Thoughts on Finishing
Woweee – I can finally begin to join in with talk about this series!! Everything about this book was addictive: the plot, the creatures, the characters, Jace …. I was certainly surprised by a good handful of things *lifts eyebrows meaningfully* and I CAN'T WAIT to read the next book. I am so relieved that I thoroughly enjoyed this book and the immortal hype of it hasn't ruined it! I'm expecting things will just get better from here on in. No pressure.
---
City of Bones by Cassandra Clare
So this was a really interesting read for me. Obviously, I'm about 9857 years late to the party and whilst everyone is raving about the release of Lady Midnight I'm over here muddling my way through this world. And I really enjoyed it. BUT I made a mistake: I watched the TV series before I finished reading the book and that totally impacted my reading experience as to what I remember of it and how I pictured things. So give me one moment whilst I face-desk.
This book is pretty epic and somewhat chaotic in the range of characters that are in it. I found it to be action packed but not that . . . new? Okay, okay, don't spear me with a fishing rod, it's because I'm reading this NOT at the time of its release. Being the fantasy addict that I am all of these ideas weren't like WOW to me, there were like JACEISHOTWOW, instead. But that is the only negative thing I have to say for it, so clearly Clare is the the writing goddess that she's been made out to be.
---
What Happens
City of Bones is a paranormal fantasy with super heavy emphasis on the paranormal. It follows Clary who lives with her mum and is turning 18 (which is important). Of course, things aren't as they seem so Clary goes through a rollercoaster of intense STUFF that involves hot boys, demons, vampires, weird terrifying ghost/priest/bald guys. She meets Jace and the crew after her home is attacked and she's on the run. Her friend Simon comes with her on most of the adventures that she then gets caught up in. There are so many things that happen and a bunch of secrets hanging in the air (like seriously, hold your socks up because these secrets will STAB you).
The important thing that is happening is that the evil dude, Valentine, is 'back' and ready to destroy the world with his nefarious plots. There's a thing called the Immortal Cup (if I remember rightly) and he wants to find this so that he can create more Shadowhunters. Because that's what the cup does. Except not everyone can just be 'turned' into a hunter. So a whole bunch of people would die, *gulp*. And of course it's not going to be good Shadowhunters, they're going to be evil. The hunters (I can't be bothered typing 'Shadowhunters' every time, alright?) are there to monitor things and keep everything in control, but Valentine believes that all the 'half-breeds' should be eradicated. So there's your plot, now let's introduce the chaos.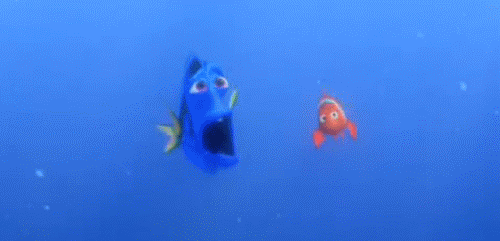 ---
A Zoo of Characters
I have never read a book with so many different characters in it. There are:
Shadowhunters who are good
Shadowhunters who are bad
Creepy priests who live in a terrifying catacomb
Vampires
Demons
Angels (maybe)
Warlocks
Werewolves
To name a few. Which makes for something of a headache. Whilst I enjoyed this explosion of imagination and it certainly helped to suck you into the plot, it was very almost overwhelming. I feel like Clare just wanted to have this many characters but didn't quite slip them into the story in the smoothest of fashions, it is a bit like whoah you what to start with (I must admit, I'm thinking of Terry Brooks' books whilst writing this so . . .). Nonetheless, I thought they were pretty darn cool. She doesn't blend them together, you remember what they all are and you're not going: wait what did these guys do again?
I'm looking forward to this mayhem of things throughout the rest of the series and I reckon everything is going to go together nicely. I particularly liked the backstories that went along with some of the different characters.
---
What I Enjoyed
I really loved the number of different things that happen in this book. I love all the adventures that they go on and I love Simon (he's so adorable, aw). I was jaw-droppingly surprised at all the plot twists (omg the plot twists, still not recovered) and I can't wait to continue the series.

Thinking back on everything that happened, there's just so much to digest from this book. It's amazing how much we go through considering how small this book really is. I love the glimpse of otherwordly things that we see and I'm hoping that we get to see more. I also found the stress of an important secret potentially being hidden in Clary's mind which has been blocked of all memories of supernatural beings very stressful. The number one thing about this book was how addictive it was. I could not put the silly thing down.
---
A Necessary Discussion of Spoileristic Things
---
Summary
I feel like I've said all I need to say about this book. I really enjoyed it and I loved all the cool ideas. I thought the huge amount of characters were pulled off well and worked well together. I'm really hoping that I continue to be amazed as the series progresses and goodness gracious me am I going to buy the new covers – this edition is so ugly I want to throw mushrooms at it. If you haven't read this book (but you've probably heard of it) then I recommend giving it ago if you enjoy paranormal fantasy, but for the love of god stay away from that awful TV series. It will turn your brain into a gooseberry and you will regret it forever. Which is a shame because this book is so darn cool!!
---
 You might also like . . .
If you like fantasy will a dash oops! a lot of paranormal elements, Angelfall is for you.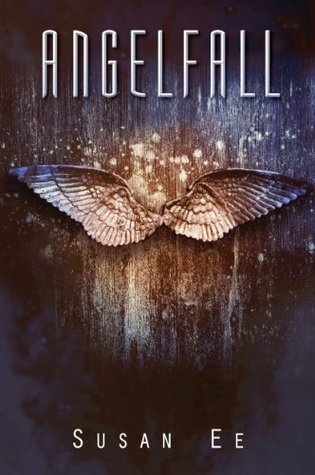 If you like plot twists that'll make your eyes bug, Magonia is for you.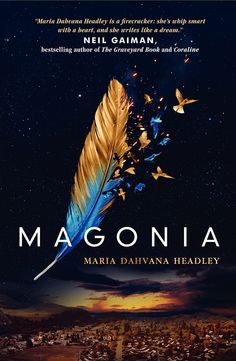 If you love those out of place characters and weird love triangles (or whatever shape that is), The Girl at Midnight is for you.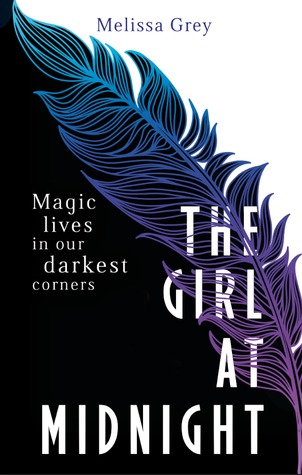 ---
 Have you read City of Bones?
What did you think? Let me know below!
---
~~ Kirstie ~~