Homegoing
by Yaa Gyasi
Genre: Historical Fiction
Author: Yaa Gyasi
Published: June 2016
Publisher: Viking
Pages: 305 [paperback]
Initial Thoughts upon Finishing
This was simply amazing. I can't get over how incredible the storytelling was! I was captivated by all the voices within this book and found it delivered its message so well. It was so eye-opening to read such an incredibly constructed story that showed how slavery plays a role in people's lives even today. Gyasi NEEDS to write more stories like this!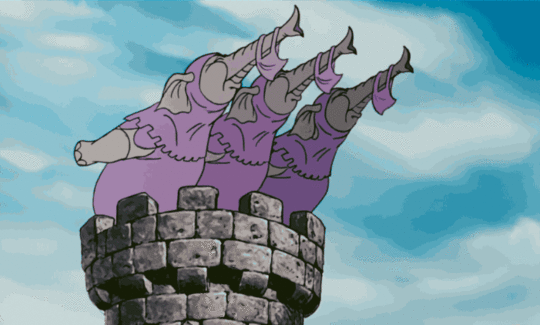 What's it about?
This book does so much in so few pages. It's the tale of two sisters several hundred years ago on the Gold Coast of Africa (Ghana). The book follows their stories as one is married to a slaver and the other becomes a slave. There are no chapters, only stories: the 'chapters' are when we move onto a new character. It's such a spellbinding way of telling the story.
The book alternates from Effia to Essi, then to Effia's child, to Essi's child and so on down the generations. The point of the book is showing how a history of slavery in one's past impacts the Now even when history is so behind each character. I've never read anything that shows the reader so well what it means to be at a disadvantage thanks to thing years gone by. It's very much so like that demonstration you might've seen, where people line up and get to take a step forward if they have certain things—money, educations, etc—and then everyone begins the race from where they ended up, some so far ahead that those in the back mightn't even bother to catch up. This book is that demonstration put into history for the reader to see.
Why You Should Read This
First of all, this is spectacularly easy to read. I was anticipating that this would be dense and would take a while to get through but I read this quick as lightning—just one day to whizz through it! There is something about the way that Gyasi has written this that makes it so hard to put down. Despite the 'chapters' being long, I didn't find this deterred me or was overwhelming to get through. It's just a damn good story.
More importantly, this is a very important book. If you want to understand more about history or important movements, such as the Black Lives Matter movement, then you simply need to read this. Gyasi has done a phenomenal job showing, rather than telling, us what slavery—in any form—means to the black community.
Summary
I think I will keep this short and sweet because I've said all the important things. I loved this and would recommend it to anyone. I definitely had some favourites in the book too where certain stories connected to me more than others. Overall, this is a masterful piece of writing.
---
Grab a copy!
I am an affiliate with these companies. By using these links to purchase books you are supporting Upside-Down Books!
Get free worldwide shipping and great prices with The Book Depository!
Support an Australian company with Angus & Robertson and get free shipping on orders over $60!
Support an Australian company with Booktopia and enjoy flat rate shipping for AUS/NZ!
---
You may also like . . .
---
Have you read homegoing?
Are you planning on reading it?
---