[representation • sapphic relationship]
Genre: Sci-Fi
Author: Christopher Paolini
Published: September 2020
Publisher: Tor UK
Pages: 880 [paperback]
Thank you to Pan Macmillan for sending me a copy of this for an honest review
---
Initial Thoughts upon Finishing
I finally conquered this book! I enjoyed this complex scifi world a lot and am amazed with the effort Paolini has put in (this took him 9 years to complete). However, I wasn't the biggest fan with the way the book ended which was a really big shame! As cool as things were, it came close to feeling like a cop-out.
---
To Sleep in a Sea of Stars
This is Paolini's first book since the Inheritance series and it is vastly different! This is a hard sci-fi that involves all the science-y and space-y stuff you'd expect in such a book. You can tell from page one that Paolini has put an enormous amount of effort into research how things should work in space to make this a perfect addition to this genre. He's done a damn good job of it.

The story follows what I call a Space Biologist (the book obviously has a fancy term for this) on a mission, and things go very wrong very quickly. I won't go into detail about what goes wrong because the blurb is actually very vague. Let's just say aliens get involved.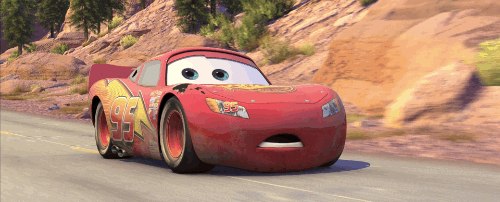 ---
Is It Worth the Page Count?!
The question of the hour. Ultimately, I want to say yes. If you love your hard sci-fis that love throwing in some physics here and there, and you love a good old chase through the star systems with crazed aliens, this is absolutely worth it.
One of the things I actually enjoyed the most about this book is its length. A crazy thing to say. The ending did let me down, but we'll come back to that later. I loved the characters we meet along the way, especially the crew Kira spends most of her time with. But there was just a nice *something* about this book and I found myself thoroughly pleased that I would have so many pages to get to know the world and the people in it.
It certainly wasn't a slog to get through. The space adventures are fun and new and the element of a "shipmind" (human turned AI that controls ships, basically) was an awesome aspect. Greg was probably my favourite character in the whole story – there was just something really fun (and crazy) about him!
There is also so much going on, always. The book rotates through periods of calm and quiet, focussing on character development, and then swings full gear into action-packed scenes that are just delectable to read. It keeps the pace of the book steady and easy to get through.
---
That Ending
I'm not going to discuss any spoilers but I have to say, the ending really let me down. This is quite possibly just a "me" thing. I've other books that have wrapped up a sci-fi story in a similar fashion and the way it's done comes across as a bit of a cop-out to me, which was a real shame.
Click to view spoiler

What I'm talking about here is the fact that after such a long time trying to defeat the Jellies, Kira simply becomes a super powerful alien herself that is all-knowing and magically fixes all the problems in the book. Literally all of them with a snap of her fingers. I felt so betrayed that it effectively made all the fighting that had JUST happened, totally redundant. Not my cup of tea.
Having read Paolini's author's note at the end, I had a bit more patience and sympathy for why the book was the way it was. But nonetheless, it did feel as though he ran out of steam to tie things off in a satisfactory way.
But like I said! Maybe you'll LOVE what he does. It's epic and unexpected. I personally just really wanted a different kind of ending to what we got. I'm not sure if I would read a second book if he turned this into a series because of it.
---
Summary
An enjoyable read that went downhill ever so slightly with just 100 pages to go. This is one for the real sci-fi fans out there and probably not one for those who never read the genre. It's a fun, fast-paced story that I thoroughly enjoyed reading and am really glad I did. I'm really excited to see what Paolini does next.
---
Grab a Copy!
I am an affiliate with these companies. By using these links to purchase books you are supporting Upside-Down Books!
Get free worldwide shipping and great prices with The Book Depository!
Support an Australian company with Angus & Robertson and get free shipping on orders over $60!
Support an Australian company with Booktopia and enjoy flat rate shipping for AUS/NZ!
---
You might also like . . .
---
Have you read To Sleep in a Sea of Stars?
Are you planning on reading it?
---

~~ Kirstie ~~