4.5/5 STARS
Genre: Historical Fiction
Author: Diana Gabaldon
Published: December 1993
Publisher: Recorded Books
Audiobook Length: 44 hours
Page Count Equivalent: 870 {paperback}
---
Initial Thoughts Upon Finishing
This was another brilliant book from Gabaldon and I'm so damn pleased I decided to start reading these as audiobooks! This wasn't quite as exciting as the previous two books have been but I sure did enjoy it. There's a lot less action and a lot more sexy time, is the main thing to be said about this.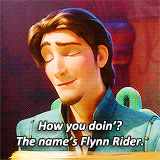 ---
Voyager
This is the third book in the Outlander series, so if you haven't read the previous two then off you pop! It continues Jamie and Claire's adventures from where we (TRAGICALLY) left off in the previous book. I wasn't expecting such a time jump, but there's literally a 20-year gap between Dragonfly in Amber and Voyager and when I first started I was like EXCUSE ME?!
It begins with Claire and finding out what happened after she went back. We learn how she dealt with all the questions, we meet her and Jamie's daughter (EEEP!) and we go on a wonderful scavenger hunt back to Scotland (cos they moved to Boston #SayWhatNow) to find out what happened to Jamie in the end. 'Tis real good, man.
The rest of the story is Claire and Jamie filling us in, essentially, on what they've done since the Big Fight of Book Two (that I can't spell cos I've never seen it written – Collodan? Sound like that. Definitely not spelt like that. Lol). And it's really interesting. And STRESSFUL COS EXCUSE ME CAN WE GET THEM BACK TOGETHER ALREADY!
There is still *some* action that happens but it was much calmer. We voyage (heh) from Scotland to Jamaica and a few other places along the way (ending on a sound twist in the plot) so there is a wonderful amount of diversity in the book. But let's stop waffling about that and move on to my thoughts.
---
Thoughts on the Good Things
I've heard many mixed opinions on this book from fellows – half saying OH MY LORD THIS IS THE BEST THING *DIES FLAILING* and others comparing it to a bog that they once got stuck in for many moons. Understandable. From a historical perspective, GEE WHIRLA-CURLS this is so interesting. From your standard reader's perspective who's wanting the same POW-WOW of the first two books . .. ehhhh. It's a slog friends. A very worthwhile slog.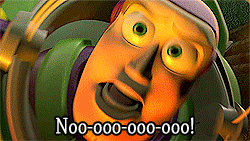 Gabaldon has an insane talent for writing. This is the best thing about this book. The plot I could give or give and not stress too much over it, but I thoroughly enjoyed being told this story. Honestly, I'd read 900 pages of Claire explaining human biology and still love it.
I liked that we left Scotland, again. France was really cool in the previous book (it gave such a wonderful depth to the story, don't you think?) and this again takes a bold step onto a wider playing field. It was really fascinating to be taken on an adventure set so long ago with so much glorious detail.
The amount of damn research this woman must have done is crazy. I wish I was Diana Gabaldon; she is my new hero. Actually – excuse me, I need to buy some Outlander merch.
Jamie and Claire are still beautiful as ever and once they reunite (which they obviously will – don't give me that look you pessimistic people who haven't read this yet) it's just like the 20 years hasn't even passed. Plus the added element of the child (GAHHHHH) was amazing. I loved Brianna. Someone please tell me there an obnoxiously large novella based on her. It's definitely like a brisk dunk into some cool water the way this book starts up. I thought I hated this to start with, but nah, I love that Gabaldon is just like: ALRIGHT GUYS, HERE'S HOW IT HAPPENED.
---
Thoughts on Why it isn't a Five-Star Read
I chipped half a star off simply because I can't rate all the damn books in this series 5/5 (I totally can but I'm trying to be reasonable, okay?). But here are my basic points for why this didn't quite make a home-run:
The plot with Ian was good, gave a good reason for Claire and Jamie to do something else. But so FREAKING random. So it just kinda was like, eh, this isn't that exciting but heck yeah give me ships with plague on them and HECK YEAH let's put Claire on those ships.
Not enough action happened. Not that much action happened in the previous books either?!!? I don't even know. Jamie and Claire were just apart for too long dammit.
There was maybe one (just one) too many sex scenes for my poor, matronly soul. There is only so much nipple teasing one can take.
It felt like a 'filler' book. Ya know. One of those to tie us across to the AWESOMENESS surely awaiting us in Drums of Autumn.
So yeah, that's where the half star went.
---
Summary
My word of advice to you considering reading this, stuck halfway through or whatever other state you're in, is to get to the end. PUSSSH through. It's worth it. The prospect of what's to come in the fourth book is over-exciting and I cannot wait. There was such a lot of drama towards the end of this book that I nearly died of a heart attack and that was exciting. But YES. This is worth the read and I did enjoy it and listening to it on audiobook is, hands-down, the way to go.
---
Grab a Copy!
I am an affiliate with these companies. By using these links to purchase books you are supporting Upside-Down Books!
Get free worldwide shipping and great prices with The Book Depository and Wordery!
Support an Australian company with Angus & Robertson and get free shipping on orders over $60!
Support an Australian company with Booktopia and enjoy flat rate shipping for AUS/NZ!
---
 You might also like . . .
---
Have you read Voyager?
Share your thoughts below!
---

~~ Kirstie ~~