2/5 STARS
Genre: Fantasy, Young Adult
Author: Renée Ahdieh
Published: May 2017
Publisher: Hodder & Stoughton
Pages: 402 {paperback}
---
Initial Thoughts Upon Finishing
I was seriously disappointed by this. Having read Ahdieh's The Wrath and the Dawn series I had high expectations that this would be on par and just as interesting. But I was bored throughout a lot of the book, the main character is unlikeable and the plot is lacking – seriously lacking – in any action. Which is such a shame. I read to the end hoping the conclusion would make up for the rest of it, but unfortunately it didn't even come close. An interesting concept but this fell short for me on so many levels.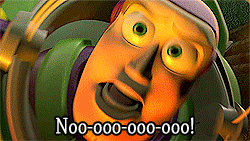 ---
Flame in the Mist
So this is a book set in a feudal-feeling time Japan. We have a main character who wants more than her high birth status is giving her: an arranged marriage and no freedom. Whilst on her way to meet her future husband her litter, as it's called (it took me an embarrassingly long time to try and picture this – I was like no Kirstie, she is not being carried on a cat's litter tray – BRAIN WHAT DOING), is attacked and only she (barely) escapes with her life.
The story progresses in a Mulan-like fashion (but much less exciting and with no singing, unfortunately) as Mariko – the girl – wanders through some woods and begins to try and stalk the group of men who murdered her company. [[can we take a second to mention the random shape-shifting guy she murders with a haircomb??? What was that about???? WHAT WAS THE PURPOSE???11!1!!]] She is somewhat capable in doing this with some hidden skills under her belt and disguises herself as a boy. And somehow no-one picks up on this (much like in Mulan – seriously, how did they not notice? Tsk, men.)
Oh, and there's this whole backstory at the beginning where a Samurai kills himself for dishonour and his son watches on and becomes all sour and muchos angry over the whole ordeal. This is important later on, but for most of the book you just forget about it.
So, alongside Mariko's story we have the story of her brother who is trying to find her. This is very mellow as he trottity-trots across the lands to track her down like she's some kind of exotic deer. Very impressive tracking skills, really. He was incredibly pompous but it at least gave us a break from Mariko's stern silence and "sassy" comments to the band of thugs she ends up with.
Oh yes, which is the main "plot". She does come across the group who she thinks is responsible for her attack. And then accidentally becomes a part of it and suffers through months of binding her boobs super tight (seriously, ouch – #dedication). Welp. So the story now follows her as she settles into this illegal group to discover more about them. If I'm being honest, it's been a couple of months since I read the book and I'm struggling for details but got too bored reading a summary to remind myself so . . . let's leave it at that.
---
Why I Was Disappointed
I HATE to be harsh on an Ahdieh book. Really truly. That woman can write. But this book was certainly not written for me. There is so much of nothing happening the entire time. Mariko is such a dandelion-fluff of a character and I didn't connect to her at all.
She isn't really doing much and we desperately needed some more progression in the story way earlier on. Character development is dead and unheard of and most of the intrigue comes from mysterious revelations about characters who suddenly jump out from the curtains and go A-HA! I HAD YOU FOOLED, 'TIS I! HAMLET! And other shit like that.
The other thing that's really getting my goat is the cover of the sequel. WHY did they make it so different?! AND PURPLE. wHaT?? If I was even the slightest bit tempted to see if book two was redeeming I'm sure not buying that beastly thing now. Okay, I'm being far too brutal now. Apologies to ye in the crowd. But I must vent my feelings. Here, have a biscuit.
And let's not even get me started on how much the fall of my expextations hurt as they came crashing to the ground like that beginning scene from Dumbo when the elephants are all stacked up and then BOOOOM-CRAASHH down they come – *black out*. Ahem. I was hoping this would be a Mulan retelling, I was hoping the setting would be AWESOMELY used (like in her other series) and that I'd be wowed by a little bit of diversity in my reading. But it was like Harry Potter and the Deathly Hallows when they're camping . . . but without 6 books of previous hype and a serious investment in the characters . . . so just a lot of oh, this is . . . um, hmph. *snore*
---
Summary
I think that really surmises all I need to say . . . and all I can remember to say at this point in any case. I wish everyone the best who picks this up to read and I really sincerely hope you enjoy it. I hope I just missed something (like, the whole plot?? WHERE WAS IT?!) and that it's actually a magnificent book, befitting of the glorious author, and that the real problem is simply my brain. But alas, for now, 2 stars it is.
---
Grab a Copy!
I am an affiliate with these companies. By using these links to purchase books you are supporting Upside-Down Books!
Get free worldwide shipping and great prices with The Book Depository and Wordery!
Support an Australian company with Angus & Robertson and get free shipping on orders over $60!
Support an Australian company with Booktopia and enjoy flat rate shipping for AUS/NZ!
---
 You might also like . . .
---
Have you read Flame in the Mist?
Share your thoughts below!
---

~~ Kirstie ~~