5/5 STARS
Genre: Young Adult, Contemporary
Author: Hayley Long
Published: July 2017
Publisher: Hotkey
Pages: 320 {paperback}
I received a copy of this from Allen & Unwin in exchange for an honest review, thank you!
---
Initial Thoughts Upon Finishing
This was absolutely beautiful. It was both heart-breaking and incredible and I can't recommend this enough! It's a quick read but I've never read anything like it and the twist in the story at the end is completely and utterly unexpected. I will definitely be picking up more books from Hayley Long in the future – I can already tell now that this one is going to stick with me.
---
The Nearest Faraway Place
I'm actually so impressed with this book. The Nearest Faraway Place is a contemporary novel that borders on children's fiction and follows two young boys after their parents die in a car crash. The boy's names are Griff and Dylan and both cope a little differently with the loss of their parents.

It explores the emotional side of their journey but also ties of family as we flitter between past and present with Dylan, who narrates the story, escaping in his mind to "the nearest faraway place", which is a memory that tells us a little bit more about the family and the boys.
The book is really well formatted and the narration is easy to read. The boys' journey is divided between time spent in different people's houses and Dylan's memories as permanent living arrangements with foster parents are organised. So we have part of the book in New York, another in Wales, and visit a few other places along the way.
It's such an interesting story and I can't recommend it enough. It's both entertaining and emotional but overall I would say that it's just really well done.
---
The Formatting
I have to take a moment to appreciate how beautifully this book has been put together. Aside from the fact that the cover is gorgeous, the typography is also amazing.
All the chapter numbers are slightly tilted to the side, giving that off-kilter feel to the story and matching the boys' mental states. The words are written in bigger font or smaller font to indicate whether people are yelling or whispering. All up it gives this wonderful atmospheric feel to the narrative and makes it feel like you're actually watching these events unfold, rather than reading them off the page.
---
Dylan and Griff
Dylan and Griff were great characters and I liked seeing them cope with this tragedy together. They have a very interesting dynamic as brothers. Dylan internalises everything, but the slight age gap with Griff being a titch younger means he responds more emotionally to things. Both the boys are really complex and have so many layers to their personalities.
I mostly thoroughly enjoyed Dylan as the narrator to this story. The book is written as though directly addressing the reader — and I've always had a soft spot for books like that — which opens up easier ways for the reader to dive into the story and really connect with the characters there.
---
Spoiler Discussion
In this section I'm now going to discuss the twist – so beware!
SKIP TO SUMMARY TO AVOID
*
*
*
*
*
*
This book. Oh boy. This book has one of my favourite plot twists of all time. I feel like it's been quite some time since I read a book that was bold enough to pull such a stunt. I was not expecting Dylan to be dead.
When that moment came and he's sitting there in the garden of the care home for the elderly people that Griff is visiting, and the bomb is finally dropped in such a passive way to be like, oh hey, yeah Dylan's just been a ghost all this time — I lost my shit.
No seriously, you should have seen me. The book was launched across the room, I yelled in horror and surprise and ceased to function for at least ten minutes. It was seamless. I was really tempted to fly back through the book again and try and pick holes in it (but I was too lazy) but when I cast my mind's eye back over the events I was amazed to see how it fit in so well. BUT STILL, DYLAN. IS. DEAD. Gah.
Long has actually ruined my soul slightly with that move. The grief you feel and share with Griff over the loss of his parents suddenly doubles as you realise he's actually entirely on his own. In that moment I found I connected one hundred times better with Griff because you realise the story has always just been about him. Talk about sibling love OR WHAT.
---
Summary
I can't recommend this book enough. I want to trot around the globe throwing copies of this at everyone so that more people read it. It's such a good read and it's a quick one too. The plot is incredible (I nearly said "to die for", but that felt a bit too soon) and the twists in the story are completely unpredictable. Cannot. Recommend. Enough.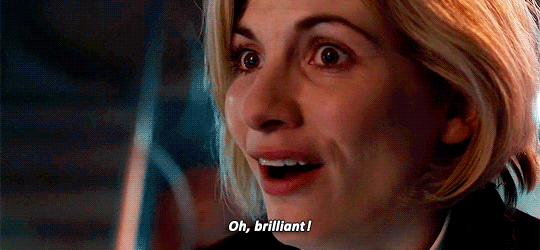 ---
Grab a Copy!
I am an affiliate with these companies. By using these links to purchase books you are supporting Upside-Down Books!
Get free worldwide shipping and great prices with The Book Depository and Wordery!
Support an Australian company with Angus & Robertson Bookworld and get free shipping on orders over $60!
Support an Australian company with Booktopia and enjoy flat rate shipping for AUS/NZ!
---
 You might also like . . .
---
Have you read The Nearest Faraway Place?
Share your thoughts below!
---

~~ Kirstie ~~