5/5 STARS
Genre: Historical Fiction, Young Adult
Author: Lucy Adlington
Published: September 2017
Publisher: Hotkey
Pages: 292 {paperback}
Thanks to Allen & Unwin for providing me with a review copy for this in exchange for an honest review!
This review is spoiler-free until I state otherwise
---
Initial Thoughts Upon Finishing
This was seriously fantastic. It was not at all what I expected going into it as the blurb is fairly mysterious but oh wow, this blew me away. I can't recommend this book enough; if you've read or heard of The Boy in the Striped Pyjamas then by golly you should be reading this one. Fantastic protagonist, fantastic story, unique perspective.
---
The Red Ribbon
This book was simply phenomenal. I can't get over it — like I'm seriously slumping over here, I can't just move on with my life after that. WHY YOU GOTTA BE SO GOOD, BOOK?
The Red Ribbon is a young adult book (that reads as though it could be children's fiction sometimes) set during WWII. It takes place in Auschwitz, the most infamous concentration camp, and follows a girl called Ella. If you want a book that presents to you the unique perspective of a young girl in a concentration camp that rivals the standard of The Boy in the Striped Pyjamas, you've found it. This is your book.
Ella is roughly twelve years old (I could probably look it up but hey, who has time for that). She's alone in the camp and seems fairly naïve to start with as to why she is there. She also doesn't seem to completely understand what the purpose of the camp is. She pretends to be sixteen and lands herself a "job" in the Upper Tailoring Studio (I think that's its name) where she becomes a seamstress.
The whole book centres around this being her passion — she loves sewing and she dreams of leaving the camp to open up her own dress shop. Ella is a very sweet character who learns quickly what it takes to survive this place. Along the way we meet three other girls: Rose, a young girl who becomes Ella's good friend, Marta, the head of the seamstresses, and Carla, a guard. Each is different to the other and brings something worthwhile to the story.
This has got to be one of my favourite books set in Auschwitz now for the brilliant way in which Adlington has brought the horrors and trials of this place to life in a very relatable way.
---
Historical Fiction Done RIGHT
My favourite thing about this book is the way that it's told. The blurb on the back of the book I have doesn't say "Auschwitz" in it and so, being told the characters were sewing for their lives and the general atmosphere of the blurb (if a blurb can have an atmosphere) I assumed I was diving into an epic fantasy story. Yeah, no. But I loved that, surprisingly.
It's a very real way of approaching the story. Adlington doesn't name-drop Auschwitz until a couple of chapters in. It made me realise just how much I love not knowing anything until the story gets going. It also meant that I gasped audibly, catapulted the book across the room and ran around the house going THIS WAS UNEXPECTED with dramatic flailing arms. That's a good thing, I promise.
The fact that it's coming from Ella's perspective and she is not in the know about everything that is happening makes it a really user-friendly read of what the camp was like. We find things out slowly through her character, so there is no excessive info-dump or overwhelming political confusions. She's in a camp, she has to be able to sew or she'll die, she has to stand during roll call (and is pleased if it is not "interrupted" by someone falling over dead) and if she plays the game right, she must just make it out alive.
The absolute best part about this book, however, is the lack of labels. This was an intentional thing done by Adlington for extremely well thought out reasons. The words "Nazi" and "Jew" are never used to describe the characters. Ella wears a star, which we as readers know to mean she is a Jew, but it's only ever explained as her crime being who she was. Rose has a red badge and Ella knows that to mean she is a political prisoner (but still doesn't fully understand that).
Why is this so clever? Because Adlington 100% achieves what she was aiming to by doing this. By deliberately not using labels, the characters instantly become relatable. I see a young girl who has done nothing wrong and didn't make it home from school one day when the "guards" came and took her away to that place. I can relate to that; she's just a girl and her crime was being her. When you slam down labels such as Jew, my brain takes a back seat and doesn't stress so much over the character's dilemmas, not deliberately, but simply because that character could not have been me.
In addition to this, it makes the other plot aspect that Adlington is angling for, work. She has four girls and the idea is that they could have been friends if it weren't for the war. I think if labels had been used and Carla, the guard, had been called a Nazi, it would have just been a little harder to imagine that. But guard is an inoffensive term and therefore I can make the leap, just a bit easier.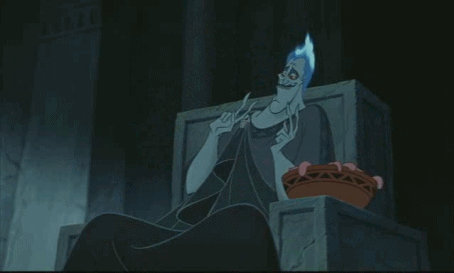 I loved having the four very diverse characters for other reasons, too. As they were so different, we were able to see the different types of people and how they responded the situation they found themselves in. It was a good way of showing just how wonderful Ella is given that throughout her ordeal, the integrity of her characters holds fast. AND, she holds onto her dream. I loved this.
---
Spoilers
So now, let's discuss some specifics. But before I do, I want to start this section by saying that I absolutely adored the ending. It was so refreshing to read a book with this sort of setting and have the happiest ending you could have hoped for — without it being too unrealistic.

*
*
*
*
SPOILERS AHEAD
Rose
Rose totally stole the show of of this book. I loved the stories she told all the women but most importantly I loved how she ignored everyone's snide comments against her and just was who she was the entire time. Her positivity was incredible — I hope someone makes this book into a film because it would honestly be amazing.
I was beyond pleased that she survived. I thought she really had died when the hospital was cleared out. The slow build up to her becoming sick had me nervous the entire time. I was so sad when it was just Ella by herself — but that being said, Rose's disappearance gave Ella the strength to go on and survive to get out. When Rose turned up at the park I just couldn't believe that was her, I thought that was a magnificent twist. I'm so pleased that the two of them got to open up their shop, it was marvellous.
The Dressmaking
I loved the focus on dressmaking throughout the book. I think it really helped to not make the horrors of the camp too overwhelming. Granted, this book is not really focusing on those aspects too much anyway. The Red Ribbon is definitely hedging for a more innocent approach to the concentration camps. So the way that we follow Ella's passion from the tailoring shop all the way to her fixing clothes for the farmer who takes her in and eventually to opening her shop, was incredible. It just fitted into the story so nicely.
I also thought it gave a nice added element to Ella's character because of the way she spirals off in her thoughts. I'm sure there is more to be analysed there by how swiftly she gets distracted — I certainly find it relatable in a funny way, jumping from one topic to a next in obscure ways — but I can't be bothered with the headache of breaking it down.
The complications of Ella wanting to make a perfect dress and prove what she could do in opposition to the desire to not be making anything for their oppressors was an interesting battle. It was a nice touch for adding that extra complication into the plot line.
Mental Health
One of the other elements I thought was also well done was the mental state of each of the characters. Marta is the strongest out of them all, in her own way, as she blocks out emotions to keep her wits together and make it through to the end. Rose deals with conflict and hardship by using stories as an escape. Ella is frequently distracted and imagines dresses she could make as a way of intentionally distracted herself from what was going on.
The most interesting character is definitely Carla. I immediately disliked her but I thought the glimpses into her mental state were more than interesting. The way in which she uses Ella's presence as a way for making up for company, even though she is completely cruel in flashing around all the privileges she has. What was most interesting and probably a good look at Nazi soldier's mentality, was the way in which she viewed herself as a good soldier, one who wasn't particularly cruel — even though she then crushes Ella's hand under her boot without a second thought. Not to mention when she shoots Ella as the end of the book.
---
Summary
I highly recommend this book to anyone out there who finds war stories interesting. If you liked The Boy in the Striped Pyjamas then certainly read this one! It's really well executed with such an interesting plot line and an extremely interesting way of telling the story.
---
Grab a Copy!
I am an affiliate with these companies. By using these links to purchase books you are supporting Upside-Down Books!
Get free worldwide shipping and great prices with The Book Depository and Wordery!
Support an Australian company with Angus & Robertson Bookworld and get free shipping on orders over $60!
Support an Australian company with Booktopia and enjoy flat rate shipping for AUS/NZ!
---
 You might also like . . .
---
Have you read The Red Ribbon?
Share your thoughts below!
---

~~ Kirstie ~~