4/5 STARS
Genre: Fantasy, Children's
Author: Cornelia Funke
Published: September 2003
Publisher: Scholastic Paperbacks
Pages: 548 {paperback}
---
Initial Thoughts Upon Finishing
This book was so much fun to re-read. I first read it years ago and could barely remember anything of the story. It was addictive to read and find out what was going to happen to all the characters and I really liked Meggie. I absolutely adore the magic in this book of reading characters to life – it's the one superpower I always wished I could have!
---
Inkheart
I've always been quite fond of this story. This is a book to capture the imagination of anyone, that's for sure. Inkheart follows the story of a young girl called Meggie. Her father Mo has an incredibly unique power: he can read characters from books to life — bring them out of the pages. This has caused the family many a problem ever since the night he accidentally read his wife in a book called Inkheart and read out two evil thugs and a mistrustful character.
Reading this as a child, I loved following Meggie's story as she slowly uncovers this world of secrets and all the things her father has been keeping from her. Re-reading it now, I was quite surprised at how dark the story is. At the end of the day, this story has a lot of threats, kidnapping and knives held at throats — despite it being a children's book; Funke has done this so well, however, that I would still certainly classify it as one. I just maybe wouldn't read it to anyone with an overactive imagination.
But seriously. This is the book for the book lover. A book about a book from which characters have sprung and are wreaking havoc. You can't deny there's at least one character you wouldn't mind having afternoon tea with.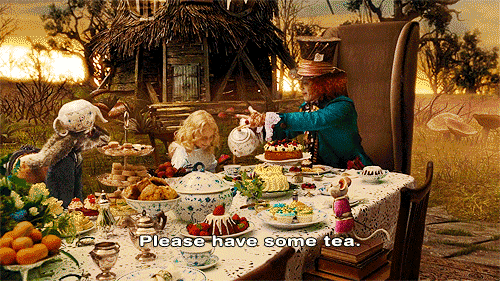 ---
The Best Power
Ask me at any point in my life what superpower I would love to have, and the answer has always been (and probably always will be) the power the read characters to life. Wouldn't that be fantastic? Then I could save the world by putting together the most invincible group of heroes. I like that this book takes the power to properly choose out the reader's hands, however.
What I particularly like is the way that Funke has portrayed this power: it's essentially describing the process of being thoroughly absorbed into a book's story (that's almost too punny) and making it very real. The way that the world seems to disappear around you as you listen to Silvertongue spin a tale is awesome. It's such a vivid representation of what it's like to read.
I think the best thing about the entire story, however, is the fact that all actual battles are fought with words. There are very few scenes of actual violence as all the important stuff happens as a battle of words. Honestly, I'm not surprised this is a staple series for most bookworms.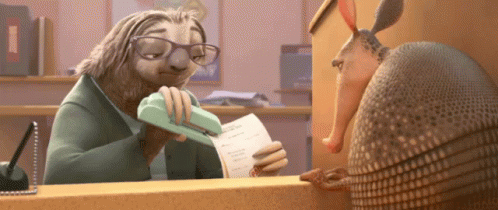 ---
Characters
The other thing that absolutely makes this story, is the cast of characters. Meggie is a relatable young girl who loves her father. Mo is an over-protective father who wants nothing but the best for his daughter. Elinor is basically me — I think my books are my children too — and Dustfinger is the Snape to our source of trust problems. Not to mention Farid, a character I'd completely forgotten had been in this book until I reread it. Funny, the things you forget.
Of course, there's then the flip side to this and the plethora of evil characters Funke has created. There's Capricorn (whose reputation of being evil beyond words had me both terrified but also incredibly curious as to what he's done because that was one thing I didn't quite believe), Basta (a knife-wielding whimp) and other, more playfully named characters such as Flatnose. They all make such a rich cast of characters — something unusual in a book that is not high fantasy. But I guess the real Inkheart is high fantasy. AH, the dramas.
---
Summary
So, in short, I really enjoyed this book. I think it has a lot to offer on the storytelling spectrum and it is utterly unique. I'm so glad I decided to re-read this series and (finally) finish it off. Can't recommend it enough!
---
Grab a Copy!
I am an affiliate with these companies. By using these links to purchase books you are supporting Upside-Down Books!
Get free worldwide shipping and great prices with The Book Depository and Wordery!
Support an Australian company with Angus & Robertson Bookworld and get free shipping on orders over $60!

Support an Australian company with Booktopia and enjoy flat rate shipping for AUS/NZ!
---
You might also like . . .
---
Have you read Inkheart?
Share your thoughts below!
---

~~ Kirstie ~~